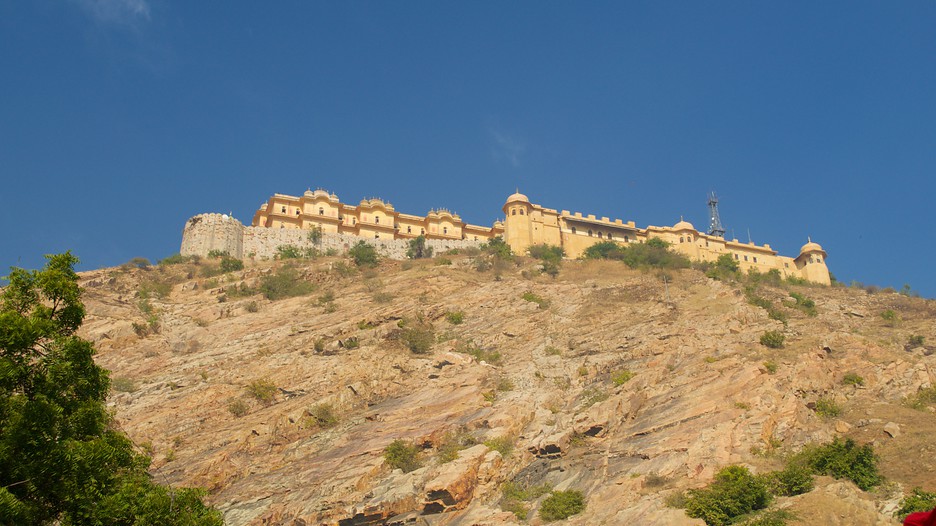 The city of Jaipur, the first planned city in India, is a wonderland of a series of hill forts and palaces that will keep you glued to its charisma forever. Popularly known as the Pink city of India due to extensive use of pink colour (symbolic of hospitality) all over the city, it is a marvellous spectacle to behold for every visitor. This city was the stronghold of a clan of rulers wherein three forts – Amer Fort, Jaigarh Fort and Nahargarh Fort once formed a strong defense ring of this city. The Nahargarh fort was earlier known as Sudarshangarh and was built by Maharaja Sawai Jai Singh II (who founded Jaipur in 1727). Not many know that this magnificent fort is connected to the Jaigarh Fort through ends of its ramparts.
Making of Nahargarh Fort:
As per legends, it is said that Nahargarh fort was thwarted by the spirit of Nahar Singh Bhomia (a Rajput Prince) that eventually delayed the construction of this fort. For this purpose, Maharaja Sawai Jai Singh placed a small fortress within the fort devoted to Nahar Singh Bhomia. Later, King Sawai Ram Singh II (1835-1880) of Jaipur renovated this fort in 1868. In 1880s, Maharaja Madho Sawai Singh rebuilt the fort again and constructed Madhavendra Bhawan that was designed by a famous Jaipur architect – Vidhyadhar Bhattacharya.
Architectural Highlights: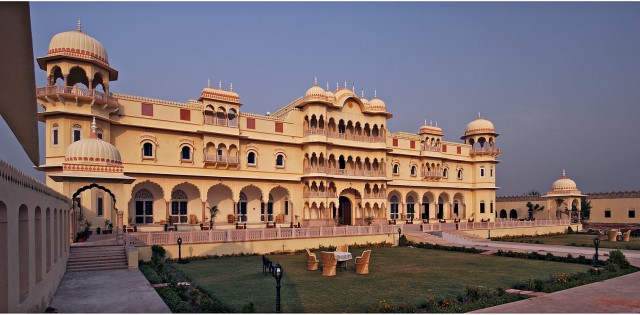 The core structural design of this fort is inspired from Indian style of architecture coupled with European embellishments and gorgeous frescoes. The main attraction of this fort's complex is the Madhavendra Bhawan, a two-storey building comprising of a suite for the Maharaja Sawai Jai Singh and identical suites for his 12 wives. The Diwan-I-Aam is another attraction of this fort, a compound where the king listened to the problems and grievances of the common people.
Facts about Nahargarh Fort, you never knew!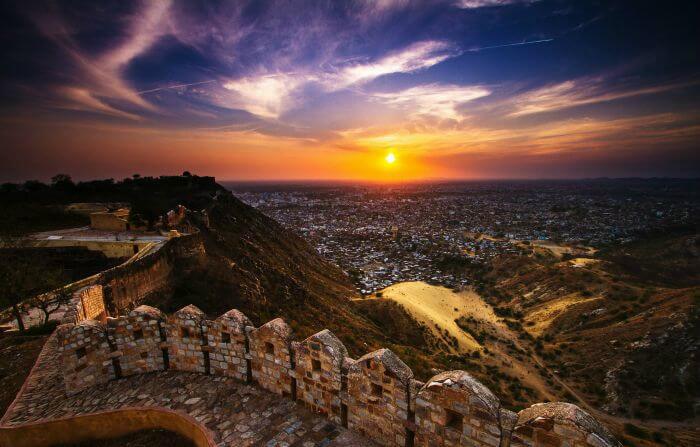 The Nahargarh Fort is situated 700-ft high and was primarily built to strengthen the defence mechanism of the city of Jaipur.
Several Europeans took shelter in this fort for their protection, during the Indian Mutiny of 1857.
Famous Bollywood flicks like Rang De Basanti and Jodha Akbar have been shot at the Nahargarh fort.
The royal women suites in the Madhavendra Bhawan are built in such a way that the Maharaja could visit to any queen's room without letting other queens know about it.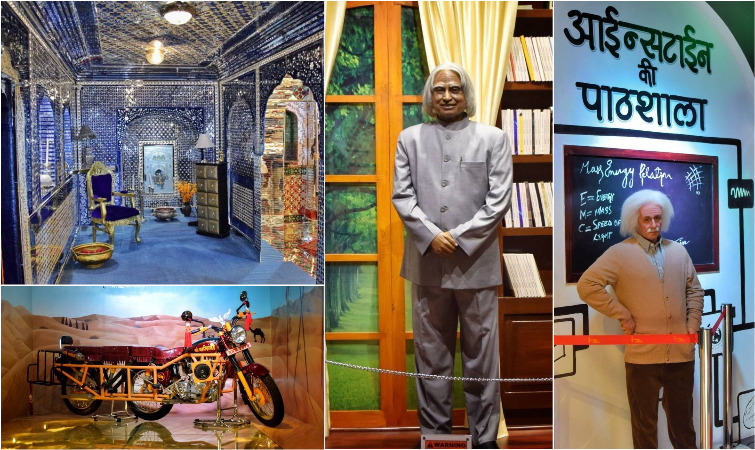 You can also visit the Jaipur Wax Museum located within the Nahargarh Fort that showcases wax and silicon statues of people who belong to history, cinema, sports, literature, art & culture and royal grandeur etc. under one roof.
Closing Thoughts
The Nahargarh fort stands high in the city of Jaipur as a symbol of utmost strength and courage never came under attack during the course of its history and hence, it proudly stands to be one of the pillars of strength of the city of Jaipur. Also, it offers a top city view that you won't find anywhere else in Jaipur. So next time you visit Jaipur, make sure to include Nahargarh Fort in your travel diary.