Long time ago there was a prince who rode his golden chariot to a royal palace to marry a charming princess. You must have read this line thousand times in fairy tales during your childhood days and must have had a dream to be one of those lucky royal prince or princess. To turn your sweetest dream into reality, GeTS Holidays brings to you a list of exotic Indian wedding destinations.
It is said that marriages are made in heaven and with exotic palatial wedding destinations in India; the phrase is gradually turning out to be true. You will be surprised to know that parents from every corner of the world are choosing India as the wedding venue for their beloved kids. While some choose to host the ceremony on the sands overlooking the azure ocean waters, some prefer an ancient Maharaja's palace dotted with a vintage chariot, manicured gardens, royal courtyard and princely furniture. If you are planning your destination wedding in India, then here is the list below:
Umaid Bhavan Palace, Jodhpur: the state of Rajputs and palaces of kings and queens, Rajasthan beholds some of the exotic royal destinations of India perfect for tying the nuptial knot. One such opulent palace, Umaid Bhavan Palace, Jodhpur, where getting married is like a dream come true.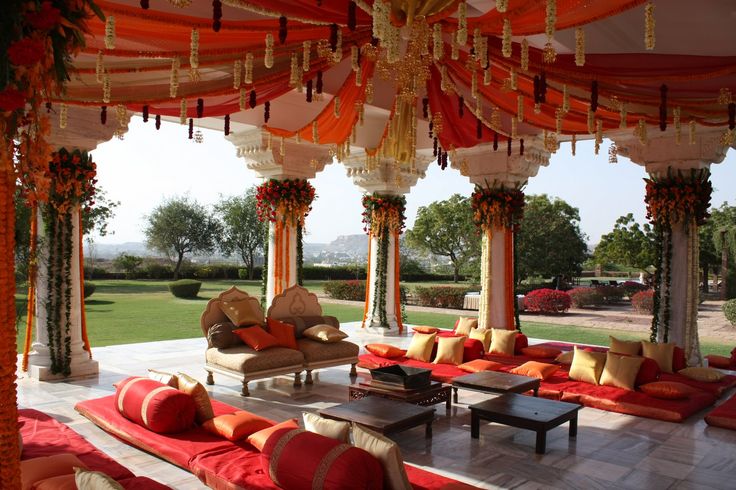 Lavish lawns, grand Marwar Hall, traditional welcome by elephant ride, authentic Rajasthani ambiance and an ancient palace full of Maharaja style décor give rise to the perfect setting for an upscale Maharaja type wedding in India.
Jai Mahal Palace, Jaipur: the pink city of India, Jaipur, is the home to elaborate Rajasthani culture and royal forts and palaces left by Rajput clan centuries back. Jai Mahal Palace is one of those majestic architectures built in Indo-Saracenic style and boosts of opulence from every corner. Grand outdoor and royal indoor venues along with sprawling manicured gardens are what every couple wishes to have on their marriage day. This is the perfect place to turn your dream like wedding fantasy into a lifetime reality.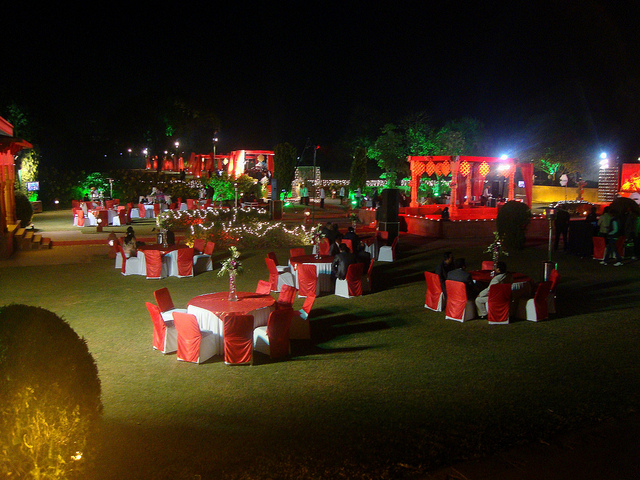 Park Hyatt, Goa: nothing can be more beautiful than tying the knot during twilight on the beach facing the pristine ocean waters. I am talking about Goa where the sun gently kisses the ocean waves to set a perfect milieu for a heavenly wedding. Park Hyatt's green seaside lawns accompanied by tastefully decorated indoor venues and elegant boathouse are definitions of absolute luxury and spotless beauty where an auspicious ceremony like wedding is worth being solemnized.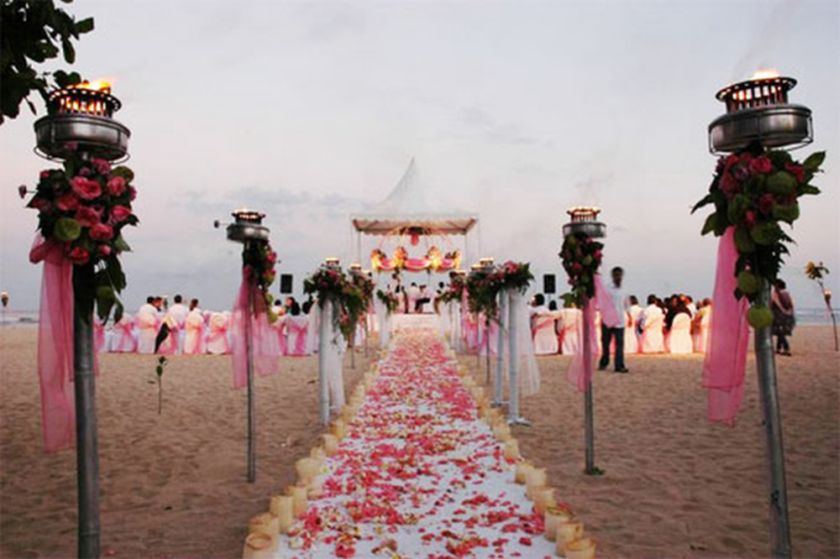 The Leela, Kovalam: your special day being celebrated in on the most eco- friendly destinations of India amidst serene sea and green coconut grooves transports you to a fairy tale world. The Leela, Kovalam, decorated with palm trees, sea facing lawn, immaculate furnishing and unbound natural beauty give rise to a heavenly backdrop to exchange vows. If sea is what attracts you since childhoods and you love to scribble your and your partner's name on the white sands, then reserve Leela as your wedding venue. Its myriad man made beauty juxtaposed by nature's wonder will create the most picture perfect memories of your life.