Think sun, sand and sea and one is automatically reminded of the glistening beaches dotting the exotic coastline of India! These naturally appealing beaches are popular not just among the partygoers but even those seeking seaside tranquility. Some offer calm waters and pristine sands, while others are known for their mesmerizing views. And when talking about beaches, the tourism capital of India, Goa, tends to come to our mind first. However, a true beach and sea lover cannot miss out on the other spots that India has to offer. So, to help you navigate the best beaches, I round up a list here, which you can explore with GeTS Holidays, just like I did.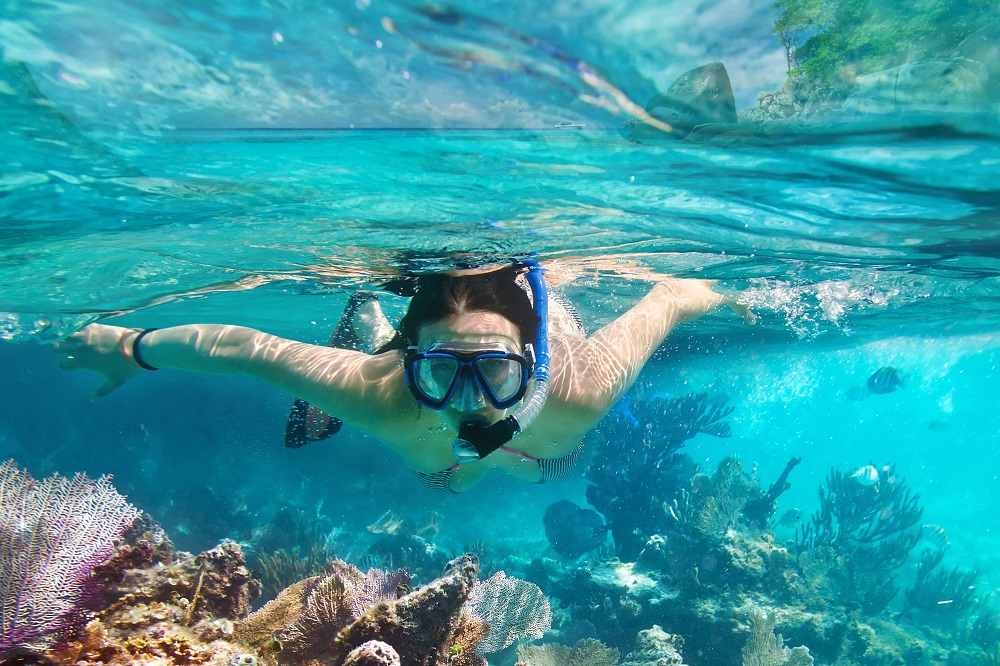 Indulge in serenity at Radhanagar Beach, Andamans
The Andaman and Nicobar Islands are home to plenty of charming beach towns, but Havelock Island is undoubtedly among the finest of the lot. Pristine and largely non-touristy, this small island is home to Radhanagar Beach, which has repeatedly been voted among the world's most beautiful beaches. Elephant beach, a popular snorkeling spot, and Kalapathar beach, which gets its name from the black (kala) rocks (pathar) that adorn its coastline, are two other picturesque beaches worth visiting. If you want to spend some time away from the mad grind of daily life, then this is the place to be. Also, popular here are activities such as snorkeling, sun basking, sea bathing, and beach walking.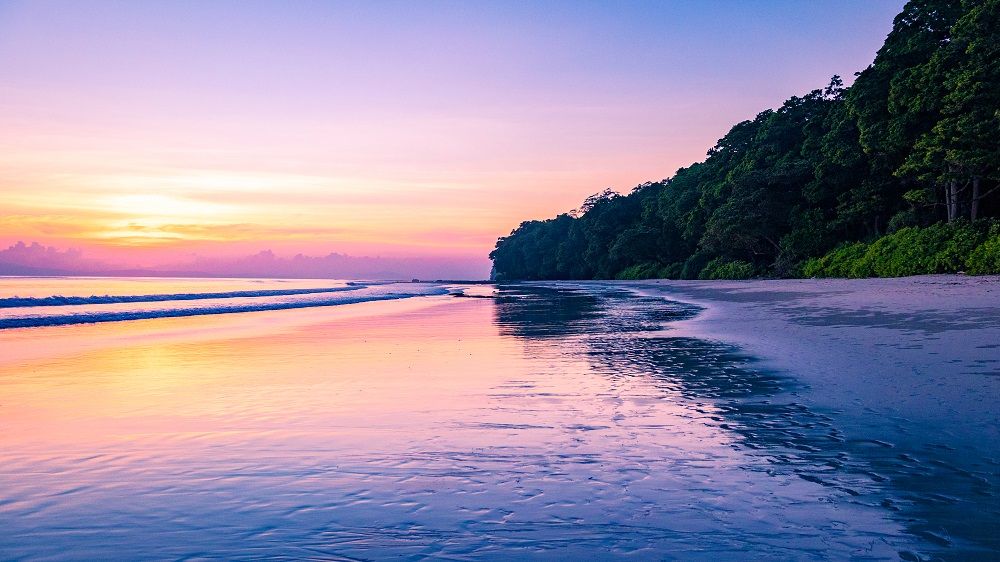 Experience cosmopolitanism at Paradise Beach, Pondicherry
Affectionately known as Pondi, this former French colony is perhaps the most cosmopolitan part of the country and home to a sizable foreign population. And the most popular beach here is the Paradise Beach, a beautiful stretch of white sand on the south side of Pondy, accessible only via a boat ride from the Chunnambar boathouse. It is perfect for those who are looking for some peace and quiet and don't want to get caught in large crowds. The sunsets here are sublime, and the shallow waters and soft sands are perfect for swimming and relaxing. Bring a spirit of adventure, though, as water sports abound here, including kayaking, canoeing, and jet-skiing. If you are feeling peckish, make your way over to one of the many restaurant shacks on the beach serving a variety of cuisines and beverages.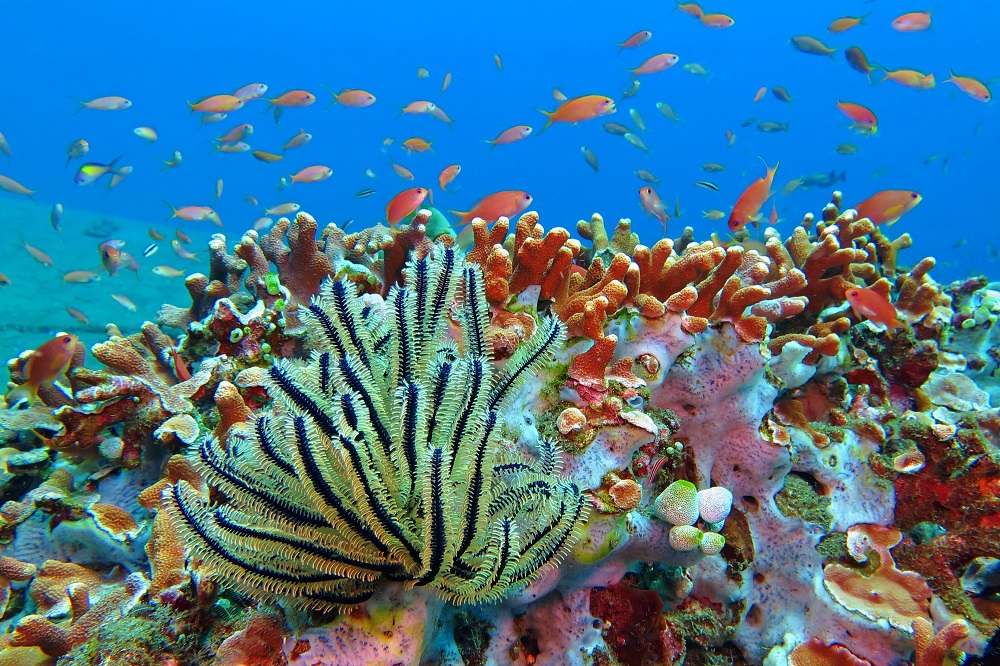 Chill Out at Agonda Beach, Goa
Agonda Beach is an isolated stretch of sealine located on the outskirts of Goa that helps you to relax amid natural wonders like soft warm sand and turquoise blue water. Agonda is a true gem of a beach in south Goa. Hidden away from the busy beaches situated in the north of the state, this beach is a concealed treasure. Slightly secluded, the quiet nature of this beach adds to its true beauty. A small and traditional fishing village nearby makes this one of the most culturally engaging seaside parts of Goa. Visit Agonda and take the time to appreciate the stillness; you may even see some turtle hatchlings. While here, relax and rejuvenate amidst the greenery of nature.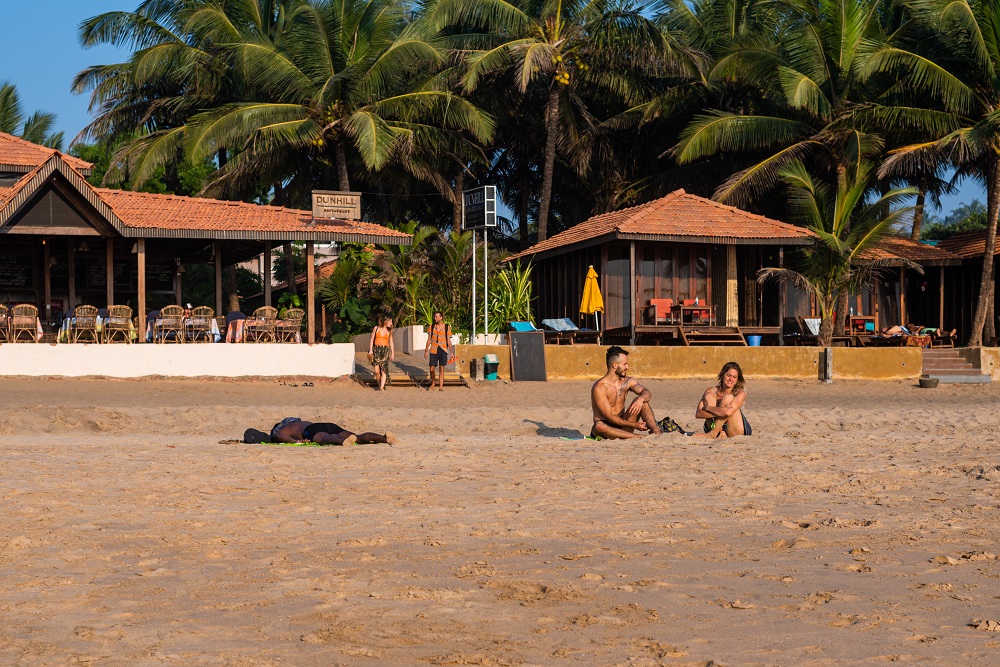 Be Smitten with the Scenic Charm of Palolem Beach, Goa
One of the most picturesque beaches of Goa, Palolem seems to offer just the right balance of hubbub and serenity. Ensconced between two majestic headlands, the beach is crescent shaped and lined with towering coconut palms. A variety of bamboo-hut accommodations are available during the thriving winter-spring months, but Palolem is particularly beautiful during the monsoon. It is an ideal place to spend a lazy rainy afternoon, bite into some delicious seafood at a beachfront restaurant as the rain pours and the ocean roars, and all your stresses simply melt away.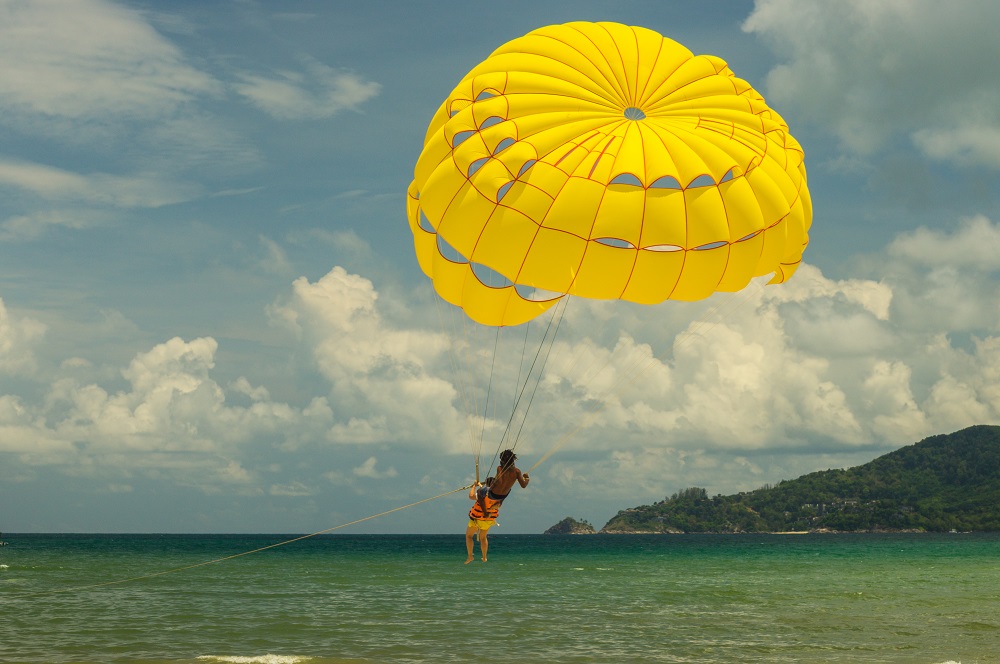 Go Backpacking to Anjuna Beach, Goa
Folded up by azure water of Arabian Sea and with hills in the background, Anjuna Beach in Goa is a haven for beach lovers. It is beautifully embellished with bewitching sceneries that make the place one of the hottest tourist destinations of India. Once a favorite hangout for hippies, Anjuna beach currently exudes a slightly different vibe. Although there is still some evidence of the bohemian peace and of yesteryears, the beach is now an ideal choice for nature buffs who love to enjoy full moon parties during the New Year and Christmas times. Situated in north Goa, just 11 miles from Goa's capital of Panjim, Anjuna is easy to reach. And if you happen to be here on a Wednesday, then look out for the flea market —ideal for authentic souvenir shopping—and enjoy the psychedelic trance music that often rings out at sunset.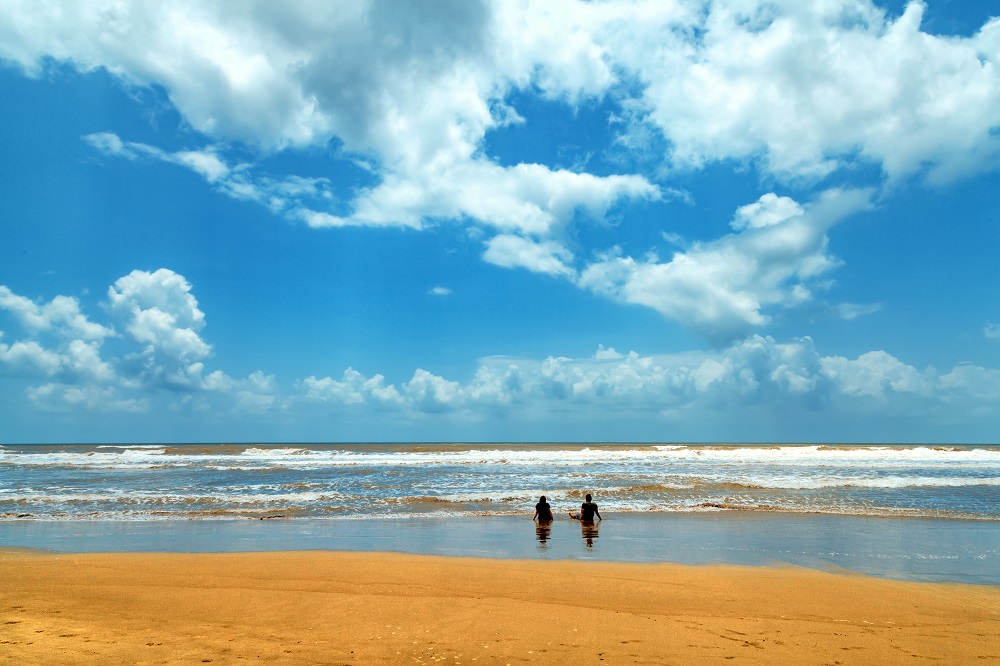 Explore the non-touristy seaside town of Gokarna, Karnataka
With its pristine beaches and breath-taking landscapes, Gokarna is a quaint Hindu pilgrimage town in Karnataka and a newly found hub for beach lovers and hippies. Situated on the coast of Karwar, every year Gokarna welcomes hordes of tourists from around the world in search of sanctity and relaxation. The out-of-town beaches like Kudle beach and Om Beach are a different contrast to life inside the town. Palm clad beaches are thronged by foreign tourists in a majority and very few Indians are seen across. Gokarna is not very conventionally touristy. The beaches are meant for a slow, relaxed holiday and everything on the beach goes at the same relaxed pace. Full of coconut and palm trees, the ocean, and clean sands, Gokarna is a 'one of a kind' place in the country.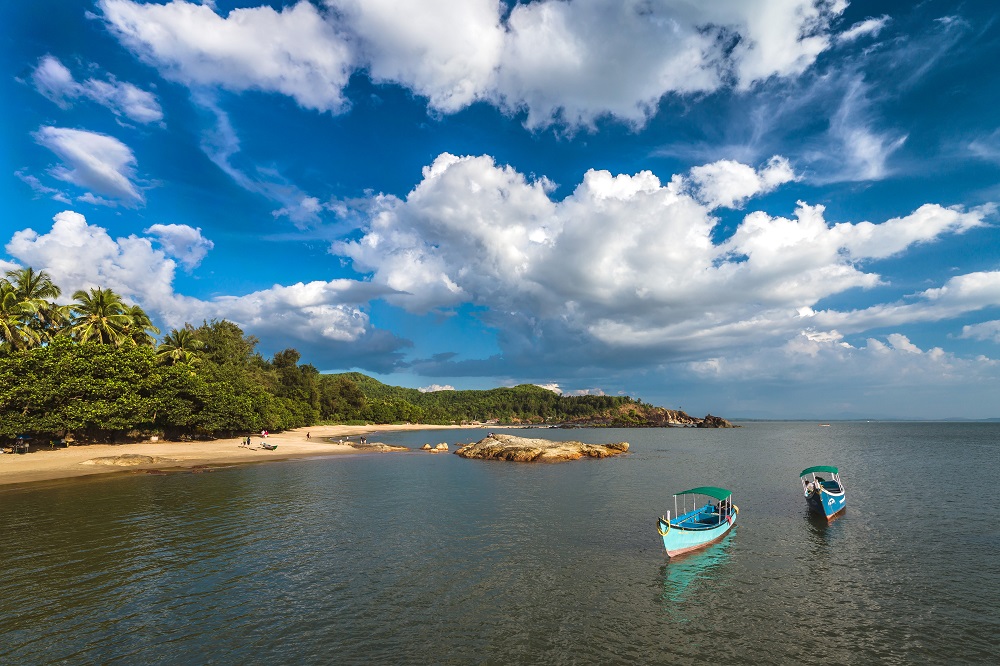 Breathe in some calm and peace at Mararikulam Beach, Kerala
Nestled in the Alappuzha District of Kerala, Marari Beach is the perfect location for holidaying with family or friends. Lined with coconut palm trees and golden sands, this beach is quite beautiful. The name 'Marari' arises from 'Mararikulum', which is a local fishing village on the Arabian Sea Coast. The soothing calmness prevalent here tends to take one back in time. The indolent pace of local life makes vacationing in the Marari beach a soul-stirring experience. One can also go for sightseeing in nearby places.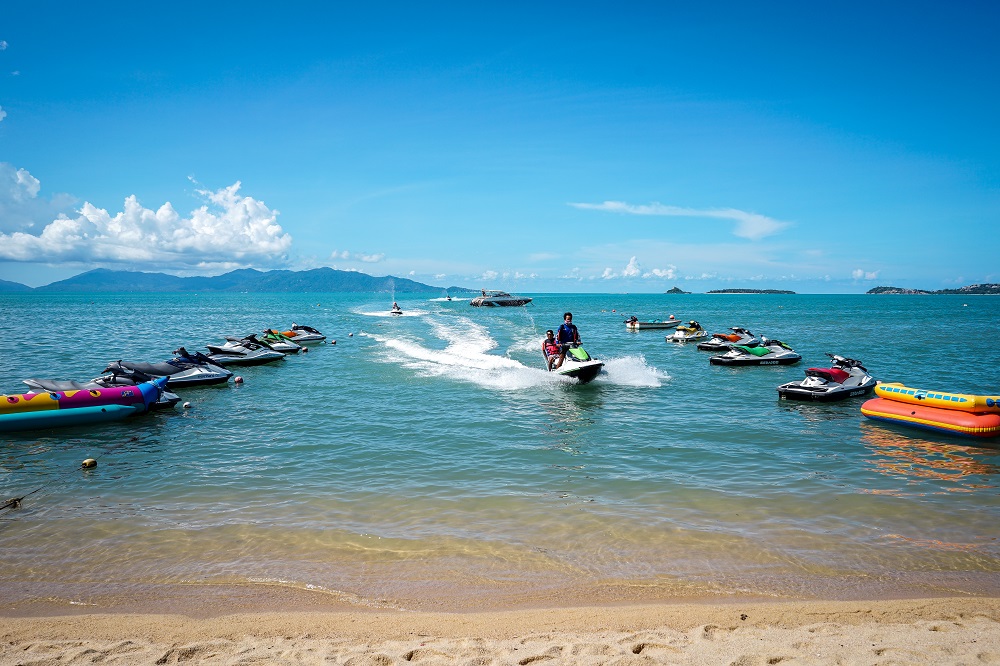 Witness Nature Playing 'Hide-&-Seek' at Chandipur Beach, Odisha
A sprawling stretch of golden sand surrounded by Casuarina trees, pristine waters, and lush coastal vegetation, the Chandipur Beach is as off-beat as it can get. The country's most unique beach displays a rare phenomenon in which the sea retreats as far as five kilometers (three miles) during low tide and comes back into its normal state during the high tide. Due to this phenomenon, the beach is also known as the 'Hide-and-Seek' beach. As the sea recedes, visitors can walk on the sea bed, literally, and catch a glimpse of the marine creatures, including red crabs, horseshoe crabs, and small star fish, which otherwise live further from the beach. The beautiful trees lining the area add a certain appeal to the beach. Chandipur Beach is also dubbed as one of the best places to watch the sunrise and sunset. We also recommend sampling the seafood at one of the local restaurants, since the beach has a great reputation for its variety of fish and red crab found in the sea.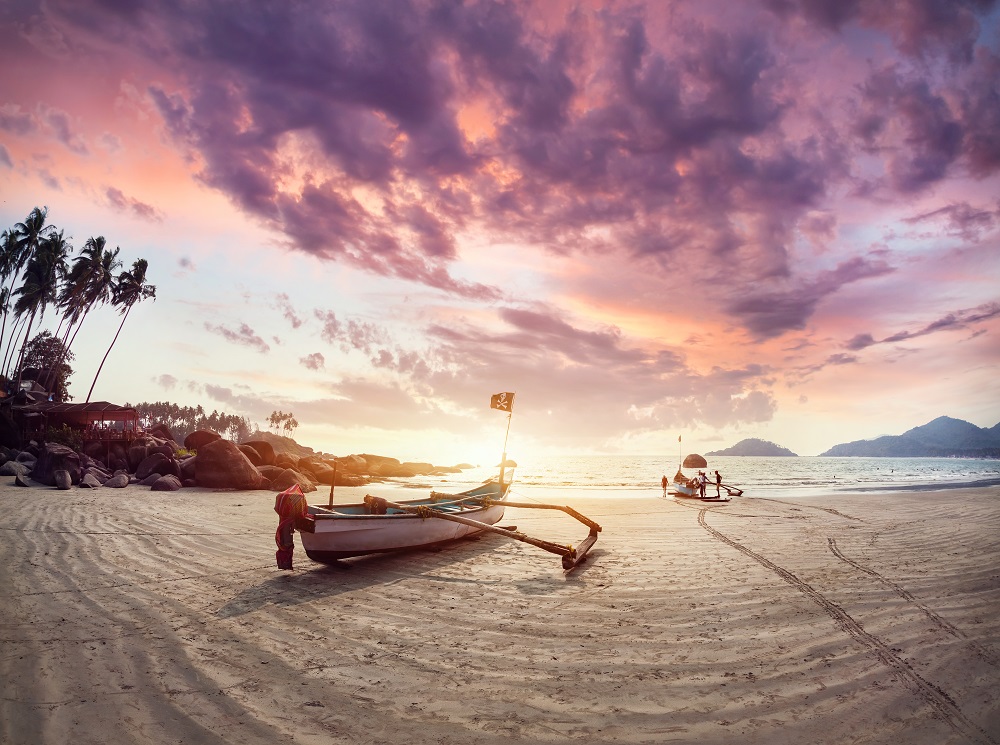 Reconnect with your family at Kovalam Beach, Kerala
Kovalam is one of Kerala's most popular beaches, and among the state's most visited seaside towns. Located just outside the state's capital city, Kovalam is a hub of delicious seafood, Ayurvedic spas, scenic views of the Arabian Sea, and palm-lined beaches. An internationally renowned beach with three adjacent crescent beaches, it has been a favorite haunt of tourists since the 1930s. A massive rocky promontory on the beach has created a beautiful bay of calm waters ideal for sea bathing. The lighthouse atop this beach provides scintillating views, especially at sunset. The tropical sun acts so fast that one can see the faint blush of coppery tan on the skin in a matter of minutes. Life on the beach begins late in the day and carries on well into the night.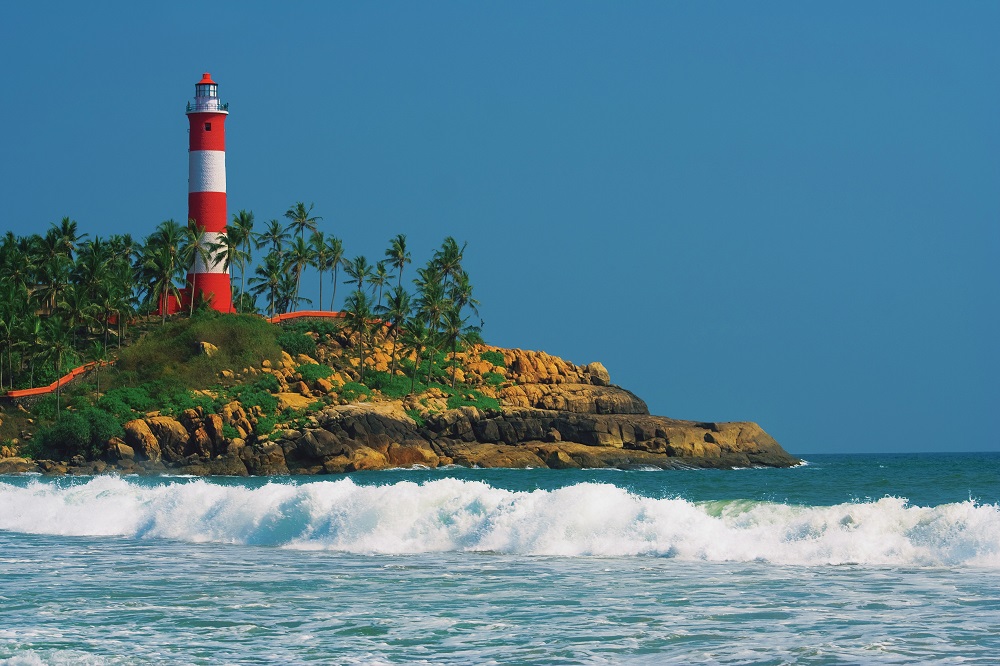 Get your dose of adventure at Tarkarli, Maharashtra
This small and scenic beach town in the state of Maharashtra is a popular destination for water sports. Besides its pristine, eight kilometer stretch of white sanded beach, Tarkarli offers snorkeling, scuba diving, parasailing and water-skiing options to tourists. The beach town is also known for its proximity to Sindudhurg Fort, a famed 17th-century fortress built by Maratha rulers. A long stretch of silver sands, cool sea breeze whispering through towering coconut plantations on the beach, Fishermen seen launching their traditional boats and nets daily into the sea is an interesting feature to watch on this beach.