Mehendi Ceremony is a very important ritual in an Indian wedding. It is the time when the bride gets to let her hair down and have all the fun with her girl-pals. Lately, Mehendi function has transformed into the most fun pre-wedding celebration. While some like to celebrate this occasion lavishly, some like to keep it low key by hosting their mehendi ceremony at home, on the terrace, or in the backyard. Whatever is the choice of location, but one thing that is never compromised is the décor. These super colorful inspirations are guaranteed to introduce creative charm at your mehendi function décor that may become the highlight of your wedding ceremony.
1. The Creative Couple ride
Use a Rickshaw as a super fun mehndi photo booth idea!! Deck it up with marigold flowers and colorful fabric and be the talk of the event.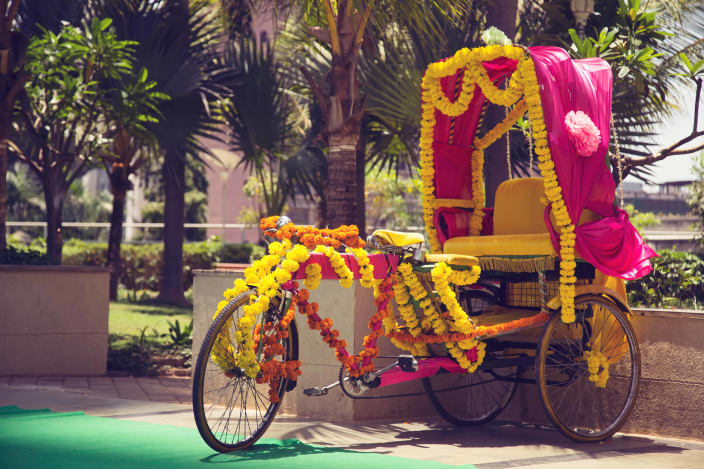 2. A Pretty Passage
Use kites and Paper décor and paper art strung from the trees paired with rangoli on the floor!!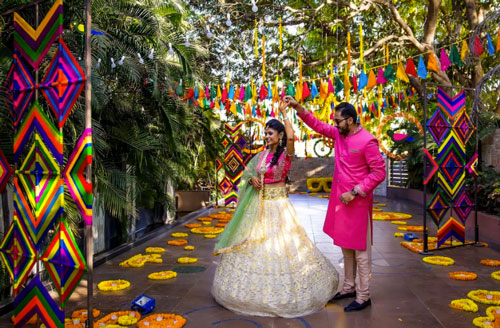 3. Stunning Decoupage stage
Let the colorful mehndi theme flow onto the stage! Just get the digital kitschy pattern Backdrop and add 3d flower detailing to create a visually amazing pattern.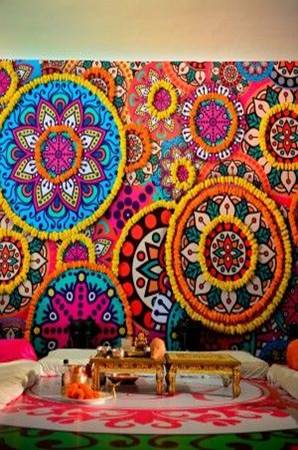 4. Charpais in the corner
Add creative charpai (cot) Lounges with color blocked cushions for that rustic yet chic appeal.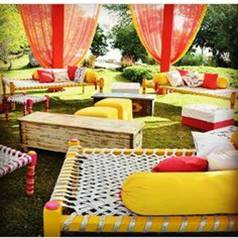 5. Cutting chai walls
Décor with colorful chai (tea) glasses and theme flowers in it.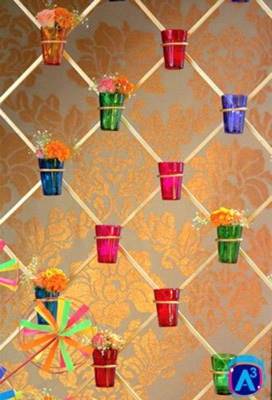 6. Kettle Hangings/Bangle hangings: Think colour, and lots of colour!
7. Saafa and Floral Tikka Swag
Get saafas for the men and floral tikkas complete with cool sunglasses look for you and your bridal party to exude uber cool elegance.
8. Truck Bar or Bar truck
This bar disguised as a truck.

9. Instagram Hashtag Fun
Instagram your wedding by giving a unique address such as combining you and your partner's name together. For instance, #Maymoh for Maya and Mohit or #TeamMikeandSarah. You got the idea!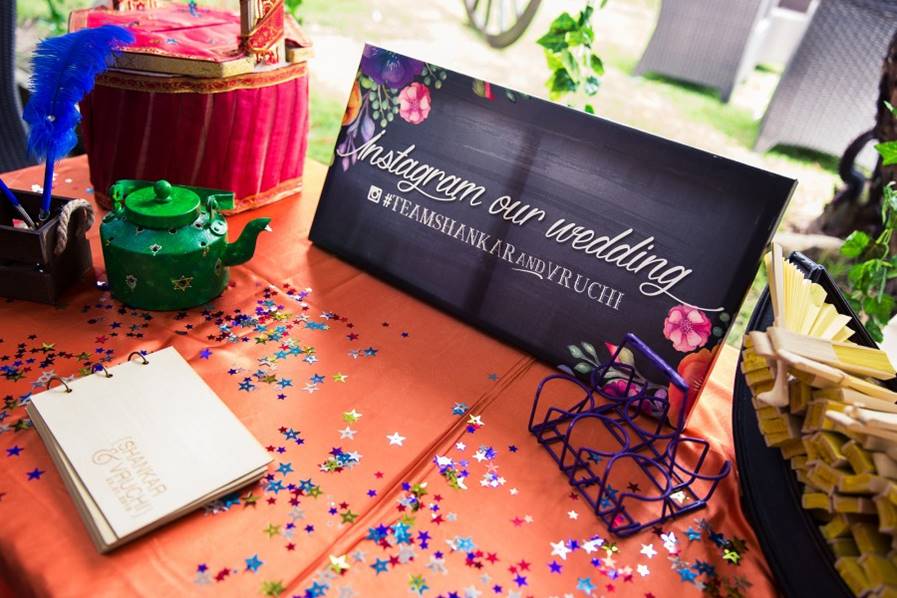 10. Display Some Quirky Taglines
Adopt quirky taglines as this inspired by Bollywood movie names and songs.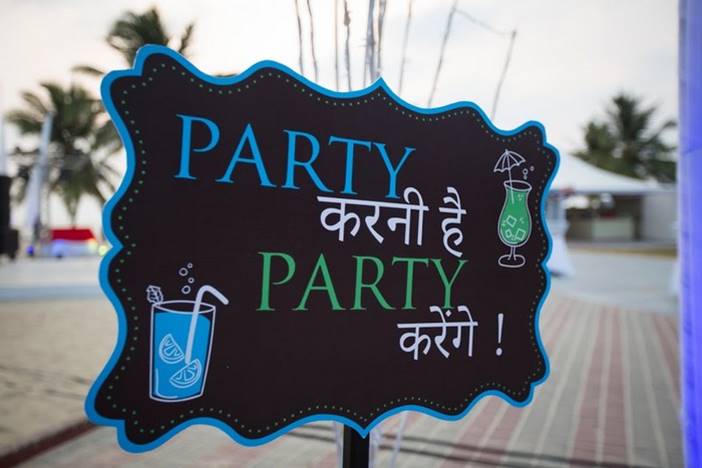 11. Bring a Delicious Alternative To Your Regular Alcoholic Drinks
Vodka Mango Lassi Shots. Hot Selling!!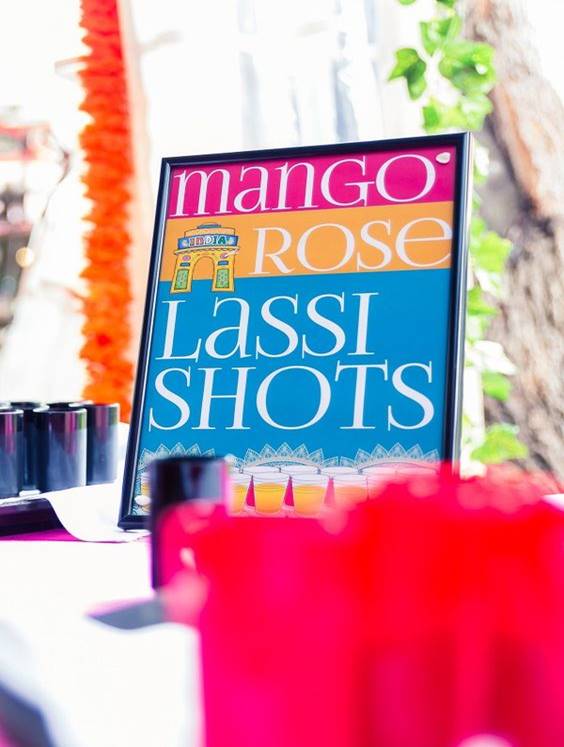 So gather your wedding planner, or for that matter, your bridal party and your partner, and get your brains and hands on all things creative and inventive!