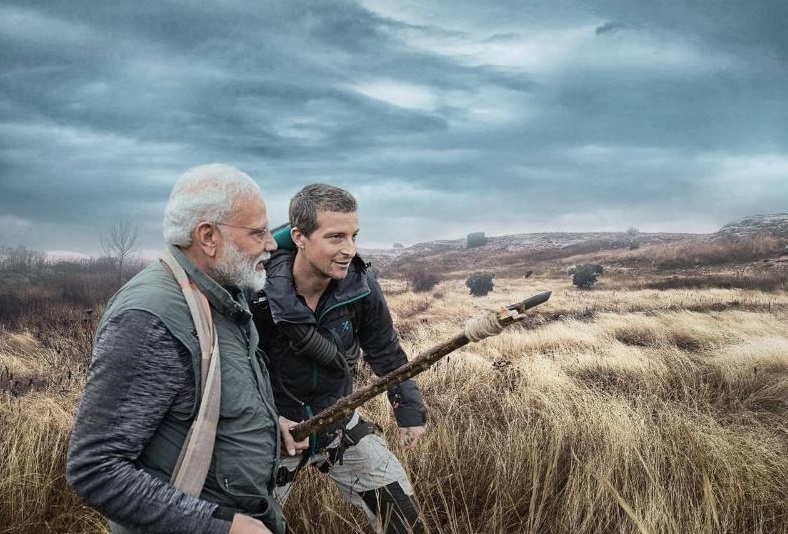 Image Credit: Google Images
After the Bengal Tiger was declared as India's national animal in April 1973, there have been many efforts to safeguard these beautiful orange black striped species. And we have come to succeed in maintaining a steady growth of the royal Bengal tigers across India. According to the tiger estimation survey, tiger growth has increased to 3000 approx. This was further stated by Prime Minister Narendra Modi on International Tiger Day on July 29, 2019. Narendra Modi recently featured on Bear Grylls' Man Vs Wild on Discovery Channel on the 12th of August, 2019. You can take a sneak peek into Discovery's Man vs Wild below.
Prime Minister Narendra Modi's involvement in the wildlife show highlighted major concerns regarding human and animal conflict despite helping in the population of tigers. Narendra Modi also called India to be a safe haven for the tiger population. As per 2018 Tiger Census, Madhya Pradesh has approx. 526 tiger population making it the highest number of tigers in the state. This fact alone may boost the wildlife tourism in Madhya Pradesh's popular national parks such as Panna National Park and Kanha National Park. Other national parks like Ranthambore and Jim Corbett will also see immense growth in wildlife tourism.
Where can you visit to see Tigers in their natural habitat?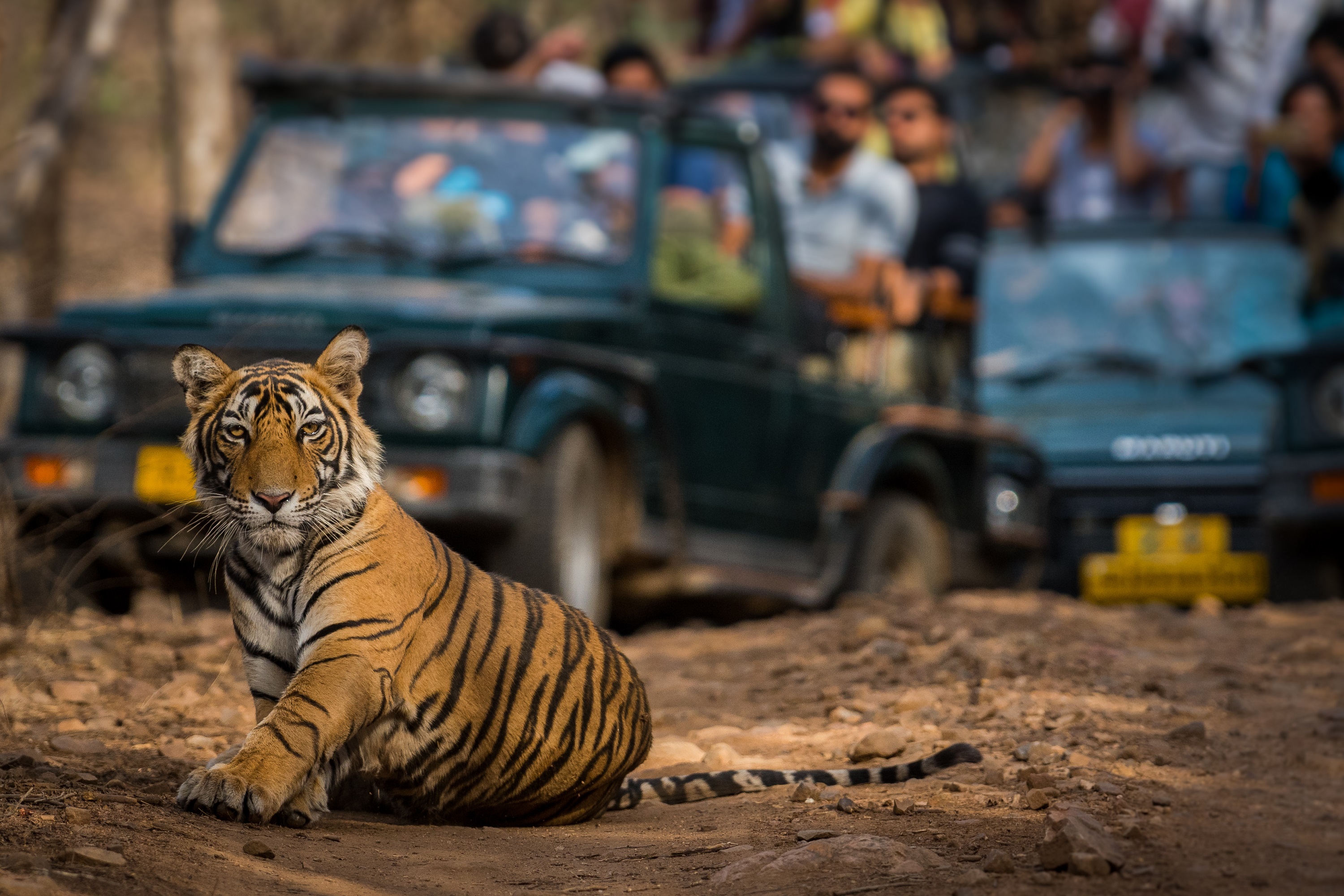 India has over 50 tiger reserves that are protected by Project Tiger and administered by the National Tiger Conservation Authority (NTCA). Amongst the 50 reserves, Ranthambore National Park in Rajasthan, Tadoba Andhari National Park in Maharashtra, Kanha Tiger Reserve in Madhya Pradesh, and Sundarbans National Park in West Bengal and Jim Corbett National Park in Uttarakhand are some of the favourite ones amongst wildlife enthusiasts. These charismatic wild species population has increased at the rate of 8% since 2018 with the states of Madhya Pradesh and Karnataka having the highest number of tigers.
If you are in India, this is your chance to go on a wildlife adventure and seek beautiful tigers roaming freely in their natural habitat. You can also make the most of it and combine wildlife with heritage tour or the stunning and the popular Golden Triangle Tour to wander amid the UNESCO World Heritage Site, Taj Mahal and the magnificent UNESCO city of Jaipur. India is a mystic destination you simply cannot resist venturing into the unknown where you get to explore some of the most colourful festivals, roam around vibrant markets, savour exotic food, stay in luxurious palaces and marvel grandiose forts.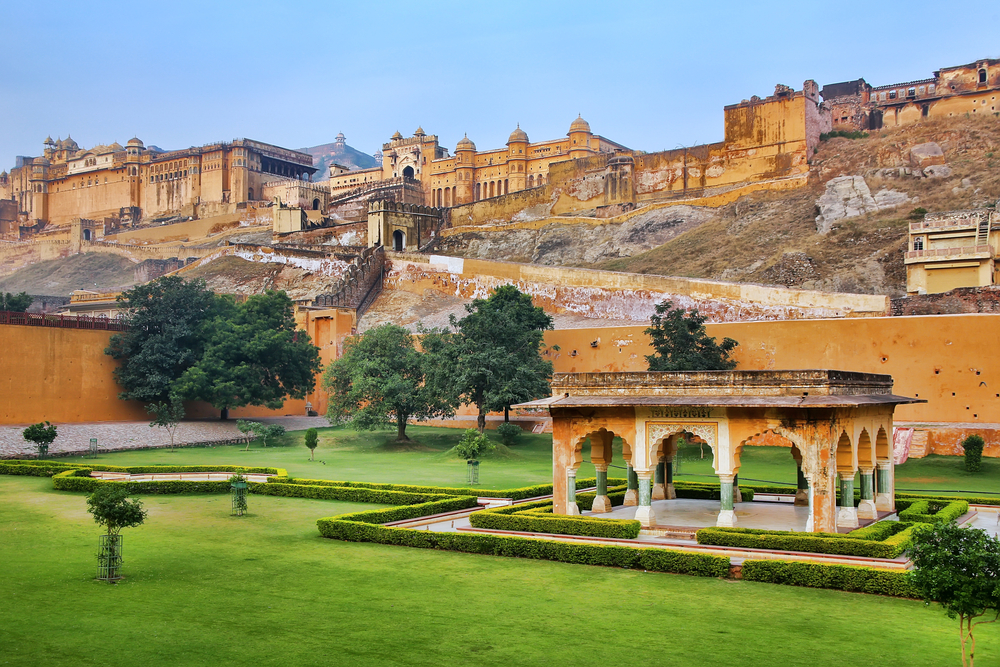 Some of the recommended wildlife tours offered by us are –
Did you know – Tigers play a vital role in terms of health and diversity of the ecosystem?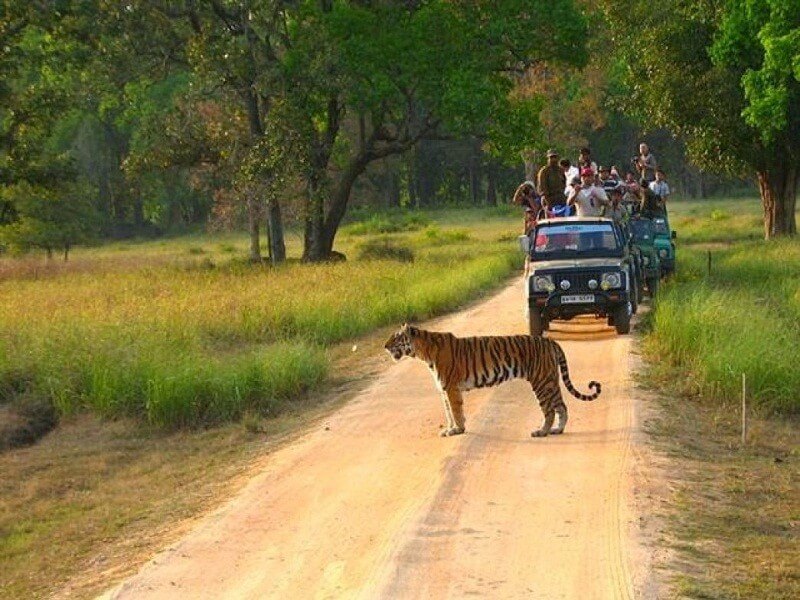 Tigers are top predators and they help in maintaining a balance between prey herbivores and the vegetation that is consumed by them. Therefore, we can conclude that with tigers' presence in the forest, it brings the well-being of the ecosystem. If tigers go extinct, the entire ecosystem collapses. For instance, when the Dodos were extinct in Mauritius, one particular tree species called Acacia stopped regenerating. What can we do to save tigers is another factor which can be achieved via practical steps –
Be a responsible traveller: Be kind to the wildlife. It is to be explored and not disturbed or be polluted.
Prevent the wildlife trade: Stop poaching tiger skin. Contact any law enforcement agencies or wildlife police if you notice any illegal wildlife act.
Stop being dependent on natural resources: Reduce the use of natural products that are derived from forests.