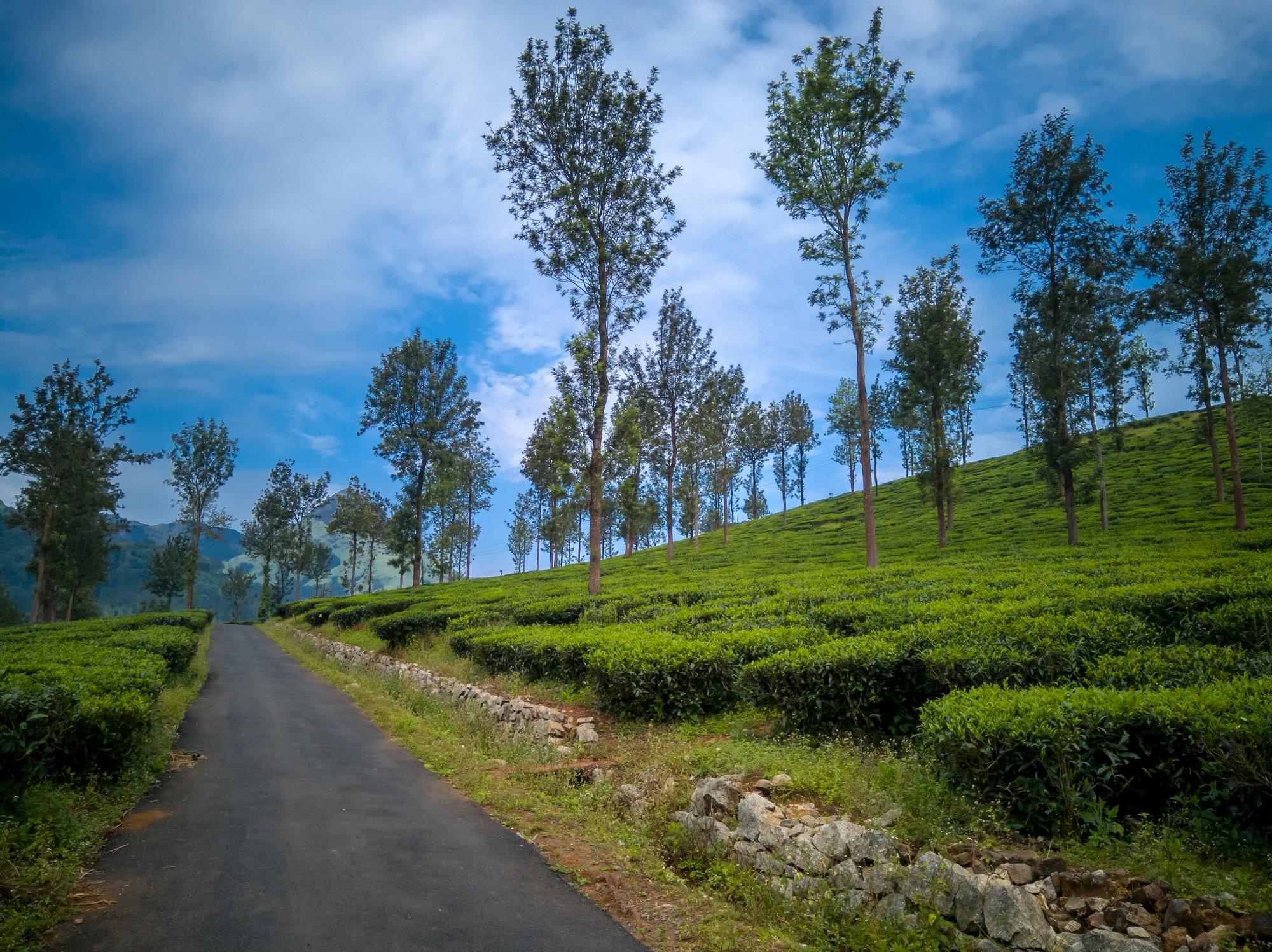 India is a diverse country with many cultures, languages and traditions. It is also different in terms of geography offering spectacular vistas of mountains, oceans, valleys and forests. The north and northeast is surrounded by cold climate, whereas, the south and southwest is overpowered by the coastal breeze. It can be hard to choose the best place to visit, so in order to help you easy your worries, we have listed down 5 popular places you can visit while visiting India.
Mumbai with UNESCO World Heritage Sites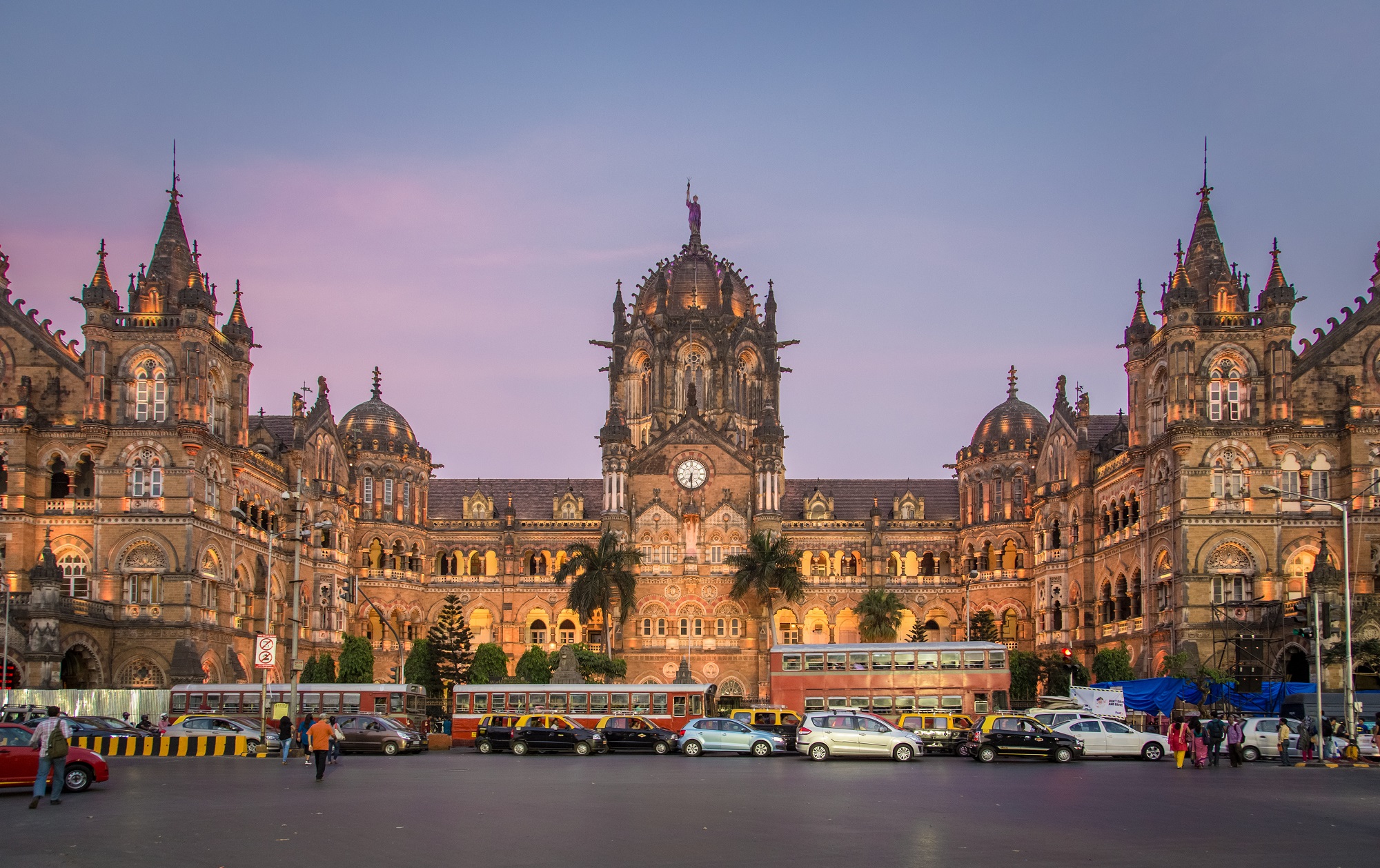 Mumbai is the financial capital and home to Bollywood, to a lot of influential celebrities; it's a party hub and also a layover city for the beach destination Goa. But before Mumbai became the metro city we know today, it was scattered into seven islands namely Colaba, Worli, Mazagaon, Mahim, Parel, Old Woman's Island and Bombay Island. These islands were the kingdom of Ashoka but after his death, the islands were colonized by different rulers from Silahara dynasty (1343 AD to 1543 AD) to the Portuguese Colonization. After the islands population grew, so did the seven islands that merged into one single mass in 1845. That being said, you can expect to find many heritage attractions; some of the marvellous ones which also made it to the UNESCO World Heritage Sites are the iconic Chhatrapati Shivaji Maharaj Terminus and the Victorian and Art Deco buildings. Inspired from the Victorian Italianate Gothic Revival architecture, this masterpiece was designed by Frederick William Stevens, British architectural engineer. Mumbai also attracts many tourists because of its close proximity to the famous and historic UNESCO World Heritage Site, Elephanta Caves. It is also close to some of the scenic hill stations and the impressive Western Ghats if you wish to get away from the crowd like Lonavla where you can take a break from the city and smell petrichor every once a while.
Leh with high Mountain Passes and Colourful Monasteries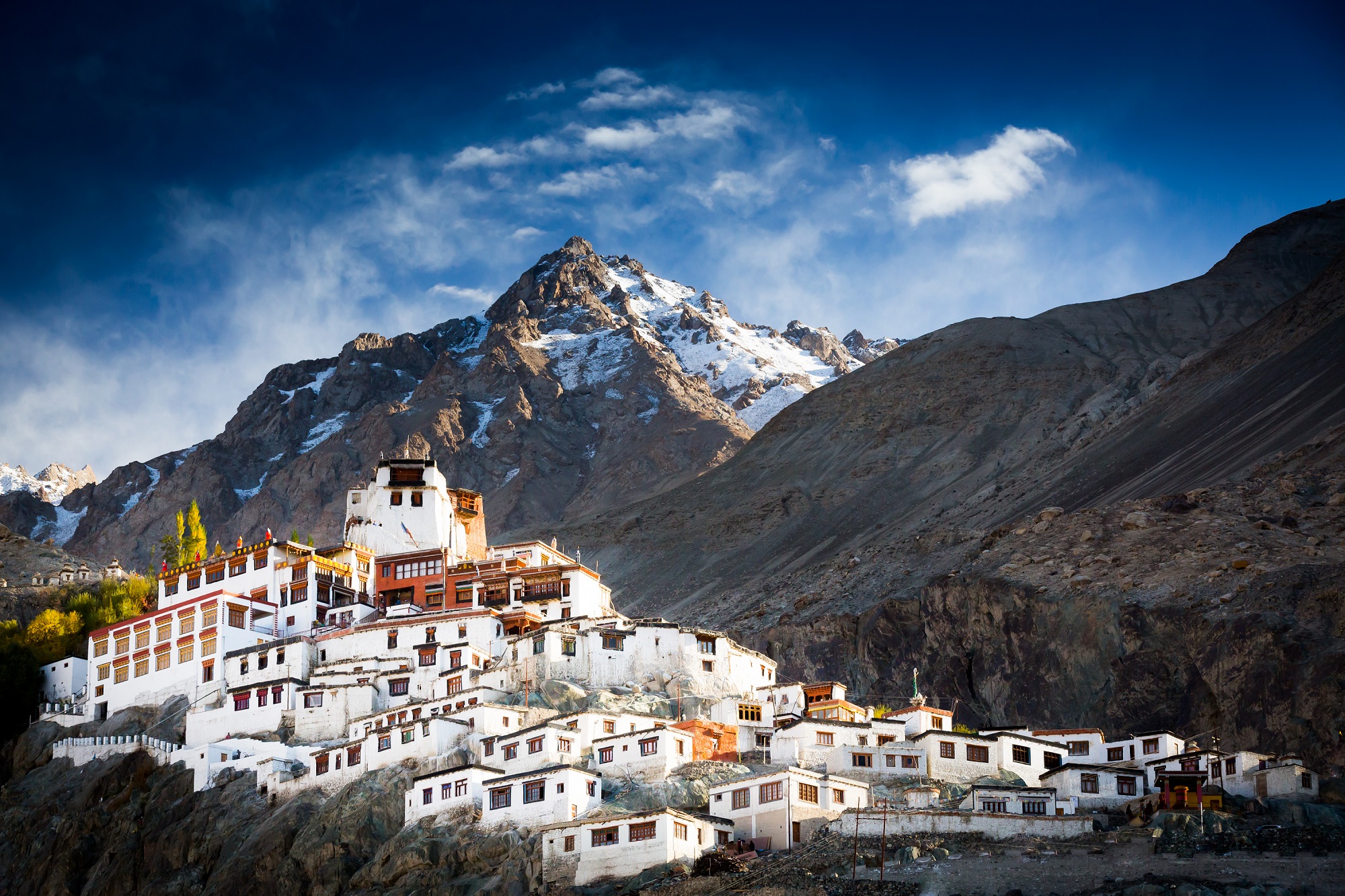 Many of us fail to differentiate between Leh and Ladakh, so basically Ladakh is one of the three regions in the northern tip of India. If combined, the three regions make Jammu, Kashmir and Ladakh. This place is known for adventure tourism with heights incomparable to any other parts in the world. It is also home to the highest motorable road in the world, Khardung La located at a height of 18,380 feet. Leh is the capital and the major town in Ladakh and most of the people head to Leh first before venturing into other parts of the region. Leh-Ladakh was once known by many names Maryul and more mainly due to the influence of many immigrants who came from various parts of the continent. The first immigrants to settle in Ladakh is said to have been Brokpas from Dadarstan. But leaving aside the historical facts of Ladakh it is one of the most sought after destination of today. If you are someone who enjoys hairpin roads, cold weather and secluded place to stop and marvel at the snow-capped mountains then this is the place for you. Leh is surrounded by rocky mountains and enchanting monasteries and palace, so besides admiring rustic charm of the place, you can also explore the attractions. One of the notable monasteries here is the 11th-century Hemis Monastery. Every year, the famous Hemis Festival is held inside the monastery complex and it attracts many tourists wanting to learn about the culture and customs.
Goa with sultry Beaches and Heritage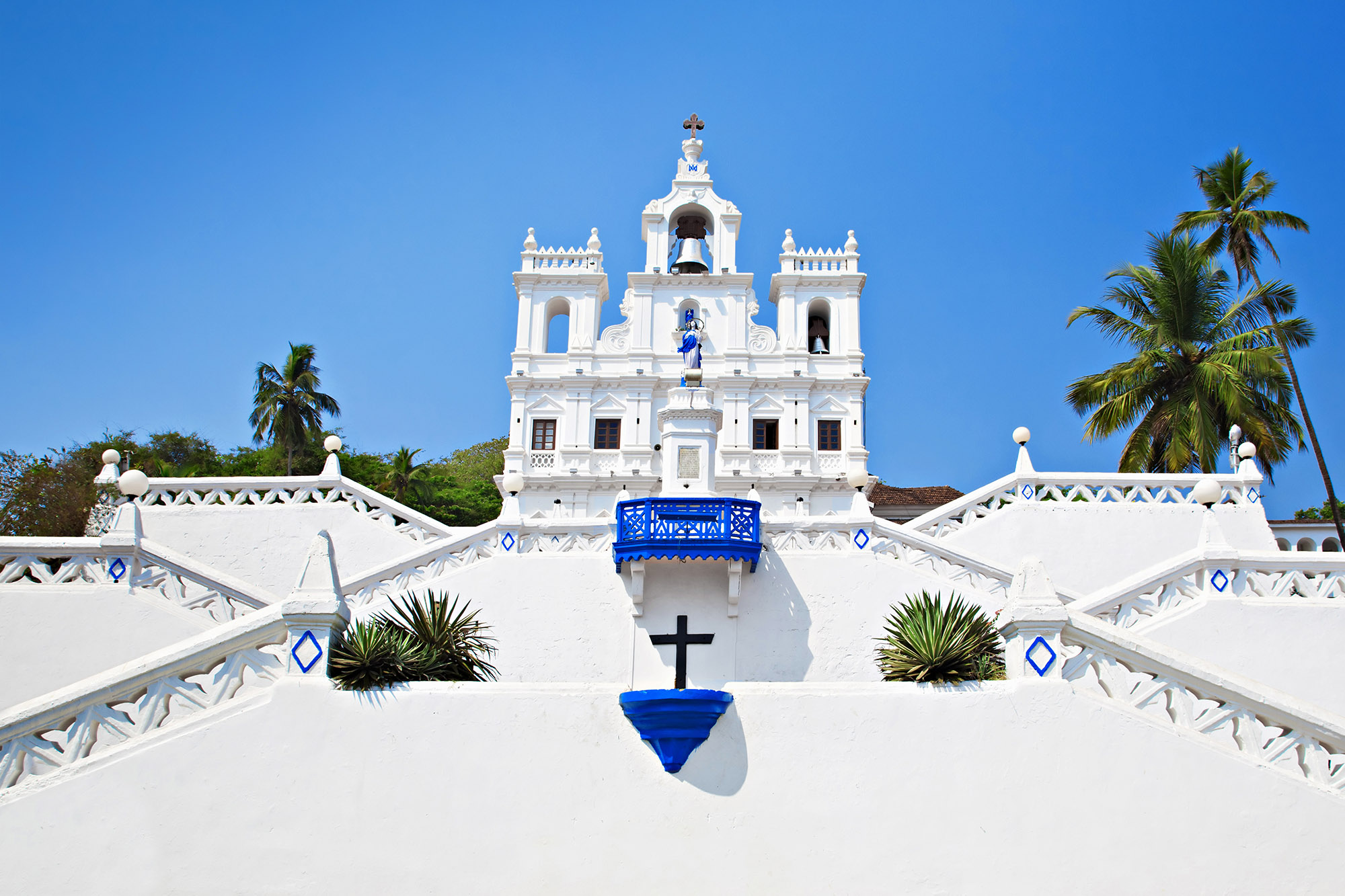 Goa can be described in many words, beautiful, calming, balmy, rejuvenating and more. This stunning destination has been woven into a mixture of various myths and stories. Before the city became Goa it was called Gomantak and many other names. According to Hindu mythology it is believed that Lord Varuna, the sea God gave this land when Lord Vishnu ordered the Varuna to recede the sea till the point his axe struck. It was called as Konkan to which today we know as Konkan Coast located on the southernmost part of Goa. This state was under many rulers from the Saraswat Brahmins who firmly believes that they were the first to settle on the banks of Goan Konkan coast, followed by other rulers like Maurya Empire, Muslim Rule, and Portuguese Rule. Due to many kingdoms that ruled Goa, it is evident to find many historical remains. Goa is a historic city and religiously well-known as it treasures the mortal remains of St. Francis Xavier in UNESCO World Heritage Site Church, the Basilica of Bom Jesus. Since Goa was under the Portuguese Empire in the 16th century, it has many cultural influences today. And they can be seen through the architecture in Margao, the historic part of Goa. In order to see the heritage part of Goa, you can go to Fontainhas also known as Goa's Latin Quarter located in Panjim. You can walk around the streets and marvel at the Old Portuguese houses, most of which date back to over 18th and 19th century. If you wish to escape the crowd, you can hit awesome beaches. Experience peaceful Goa and rejuvenate your soul.
Madhya Pradesh with Heritage and Wildlife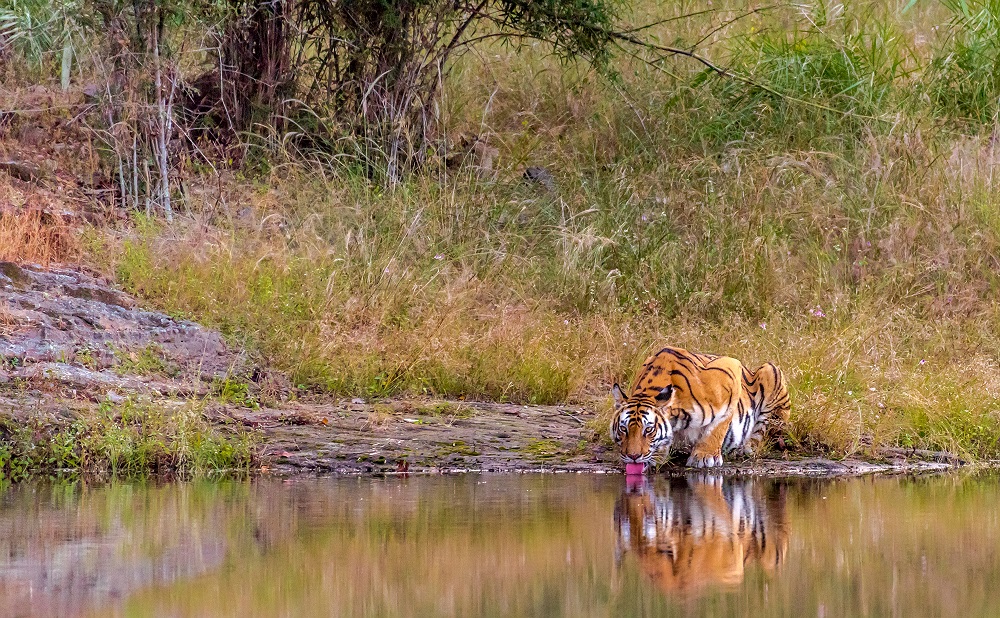 Madhya Pradesh is one of India's most popular states that is extremely well packaged. The state is full of history, heritage, culture, wildlife and nature. Madhya Pradesh has natural habitat for tigers in their national parks and a melange of forts and palaces around many cities. One of the longest inhabited cities of India, Ujjain has been under township since 800 BCE. And many kingdoms ruled the city like Avanti, Malava, Nishada, Dasarna and Karusha. However, the state of Madhya Pradesh prospered under the Gupta rule. This state is enchanted with interesting attractions like the Bhimbetka Caves that houses paintings tracing back to the Paleolithic age. Madhya Pradesh has renowned national parks for tigers and it is also one of the largest in India such as Bandhavgarh National Park and Kanha Tiger Reserve. The state has various other destinations and one of the most sought after is Khajuraho. This is a group of temples and a UNESCO World Heritage Site. It features erotic art and sculptures. Here, Khandarya Mahadeva is the largest Shiva Temple. From the Vaishnava group of Temples, Chaturbhuja and Ramachandra are the largest surviving temples. The capital of Madhya Pradesh, Bhopal features many places to see and things to do. The city is called the city of lakes and it rightfully features many natural and manmade lakes to visit. One of the prominent lakes in Bhopal is the Upper Lake. It is the largest lake in Madhya Pradesh.
Kerala with Backwaters and Ayurveda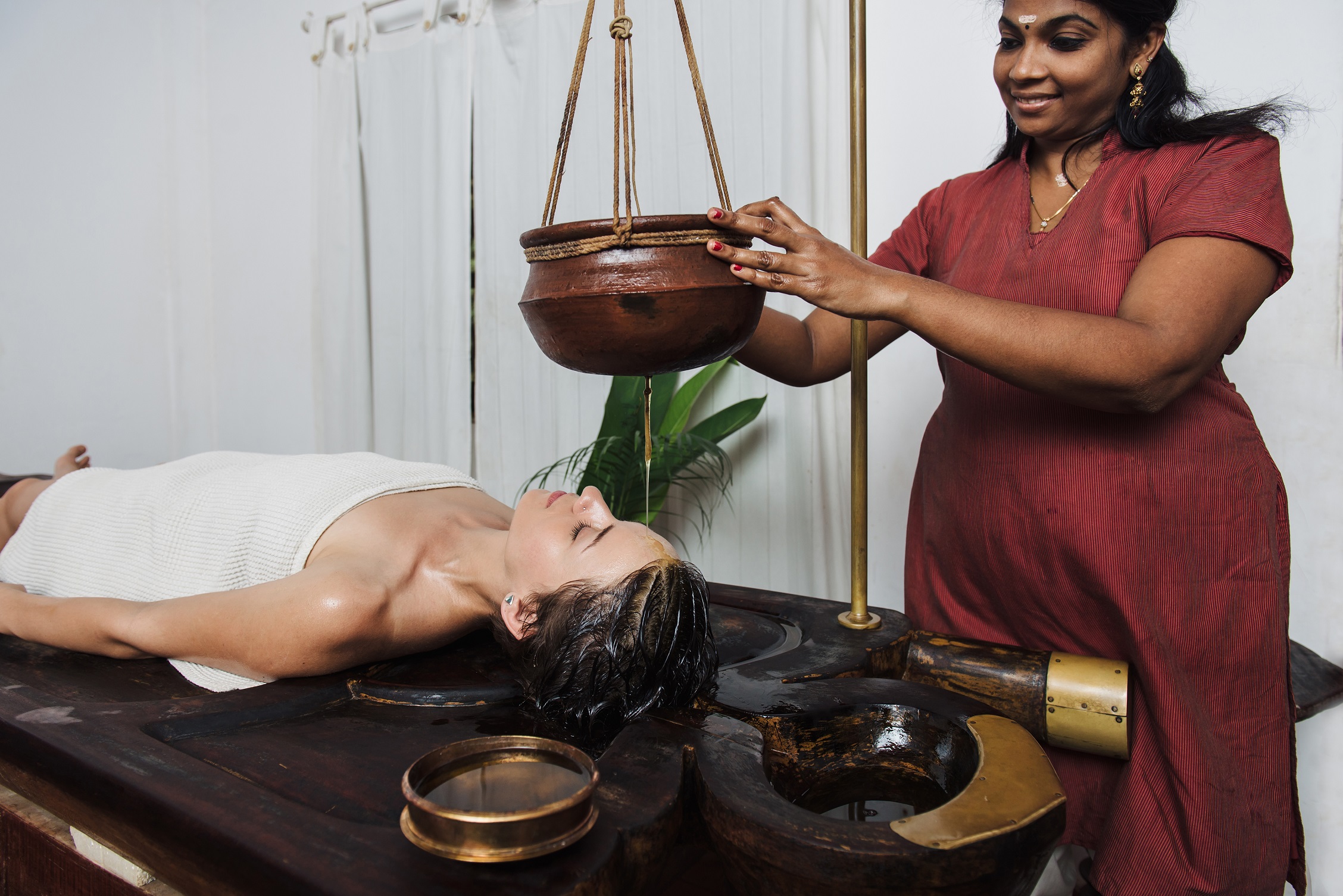 Located in the southwestern Malabar Coast of India, Kerala is amongst the top destinations in India. Bordered by Karnataka and Tamil Nadu, Kerala stretches from North to South providing a long coastline with lovely backwaters, hill stations and expansive beaches overlooking the Arabian Sea. Due to its long coastline, Kerala has been exposed to many foreign influences. This lead the state to developed a unique culture and its own language, Malayalam. The capital city, Cochin has a melange of historic attractions like the Fort Kochi. Once a fishing village, Fort Kochi is not exactly a fort, rather a lovely seaside neighbourhood known for its Portuguese, Dutch, British colonial architecture. It is an utmost important historical destination; it has preserved the history of colonial times with ancient colonial roads, uniformed tree-lined avenues, lovely little towns and architecturally blessed buildings and of course the magnificent Chinese fishing nets. St. Francis Church is also a popular attraction where Vasco da Gama, the Portuguese explorer was buried. Ayurveda plays a significant role in Kerala; you will find many massage centres and hotels offering rejuvenating massages. Since Ayurvedic is the oldest healing systems across the world, many people come to bring balance into their body, mind and soul. If you want to take your vacation to the extreme, take a cruise on a houseboat along the enchanting backwaters in places like Alleppey.