Visiting a Diwali Mela is a must when Diwali is around in India, for all the right reasons. Diwali, also called the Festival of Lights, can be called the biggest festival of India since it is celebrated at a grand scale across India like no other festival. On the occasion of Diwali, people worship Goddess Lakshmi (Goddess of wealth, fortune and prosperity), exchange gifts and sweets, spend quality time with their closed ones, decorate their homes with earthen diyas, string of lights, lamps, Rangolis (art formed by dried colors or flowers) and so much more. With the onset of Diwali season, everyone is filled with excitement and fervour and the tradition of gifting each other triumphs. So if you're looking for where to buy then the best place to head to are the Diwali melas. Where can you find them? Delhi is the best place to experience absolutely amazing Diwali Melas and make your Diwali happier.
Diwali 2018 Date: 7th November
1. MERI DILLI UTSAV, DILLI HAAT PITAMPURA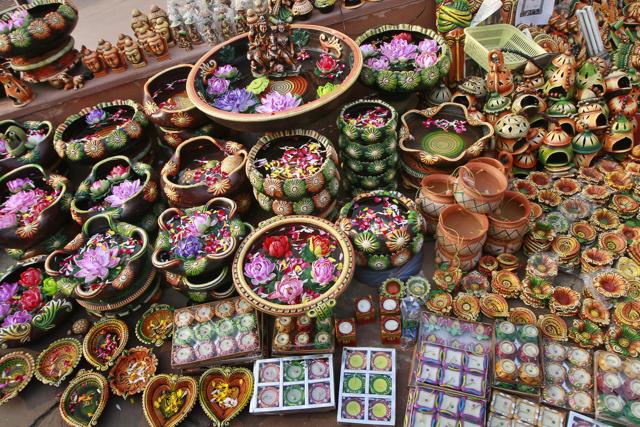 Dilli Haat is a cultural hub of India where its traditional charm heightens during festive season. It hosts the "Meri Dilli Utsav' in October. It is a perfect place to "Eat, Shop, Chill, Repeat!" with your loved ones. It features a variety of stalls selling hand-made earthen diyas, home decor, colorful lamps, aromatic candles, incense sticks, gifting items, stunning jewellery etc. and don't forget to taste the amazing food delicacies here. So head here for a crazy kick start to your Diwali celebrations.
When: 13th –15th October
Where: Dilli Haat, Pitampura
Timings: 4:00 pm to 11:00 pm
2. DEFENCE COLONY DIWALI BAZAAR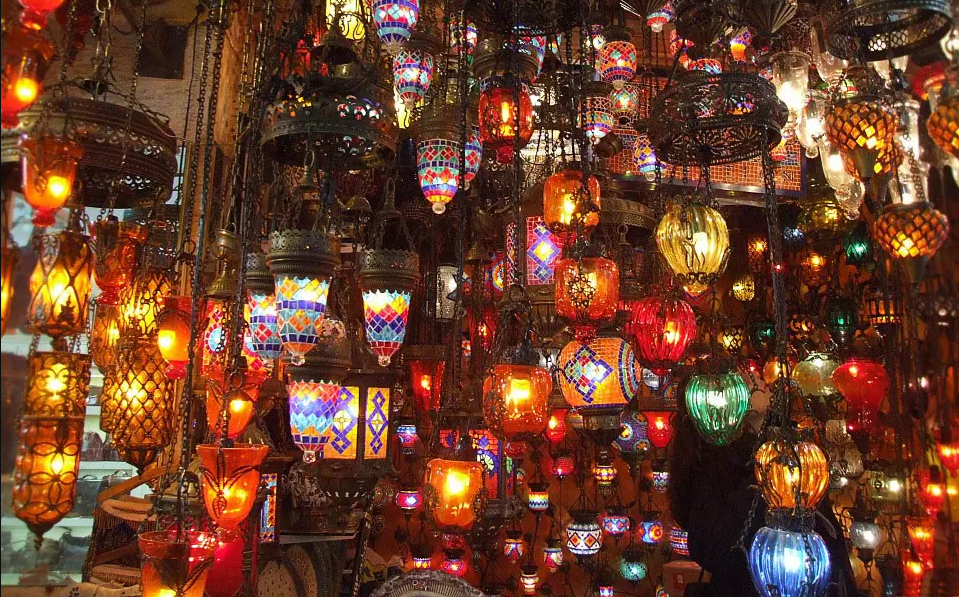 The Diwali Bazaar of Defence Colony is a fun-filled affair that entertains everyone through spectacular dance performances, gaming stalls, authentic food for foodies and lots more. You can also buy beautiful decor items here that will add life to your home this Diwali. Bask in the festive spirit while you enjoy exploring the stalls setup within colourful canopies and indulge in a fascinating festive shopping experience at this Mela.
When: 13th – 15th October
Where: Gumbad Roundabout, Defence Colony Market
Timings: 2:00 pm – 10:00 pm
3. BLIND SCHOOL DIWALI MELA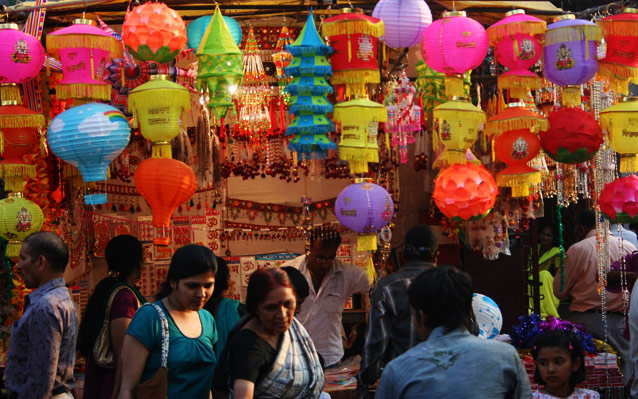 Blind School Diwali Mela is a wonderful fair organized by the Blind School Relief Association in New Delhi. A perfect reason to visit this fair is that it displays a myriad of earthen diyas, candles, painted pots made by the blind school students. Also, the shopping stalls here are filled with home decors, fancy hand-made lamps, Feng Shui items, handmade chocolates. ornaments etc. This fair is a complete hit and offers irresistible food varieties, especially the Rajasthan Thali and Matka Kulfi.
When: 10th – 16th October
Where: Blind School Relief Association, Lal Bahadur Shastri Marg, Near Oberoi Hotel
Timings: 08:00 am to 10:00 pm
4. SUNDER NAGAR DIWALI MELA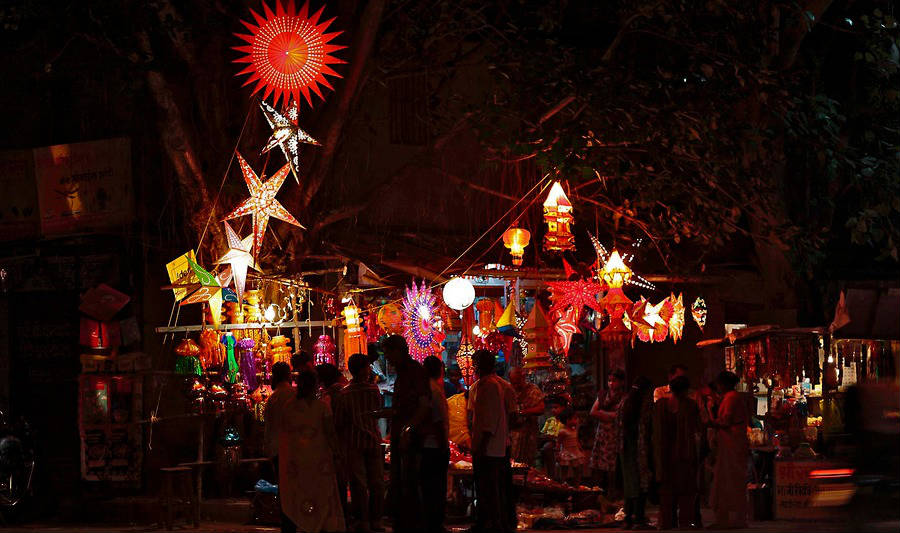 It is one of the oldest Diwali melas that has been organized since last 50 years. This fair attracts people from all ages and boasts shops selling various handicrafts, Diwali decor items, floating candles, antique jewellery, traditional clothes etc. On a fun note, you can enjoy a ride at the ferris wheel, watch magic shows and taste mouth-watering food. Simply put, it offers something for everyone. Be it endless shopping options, amazing food and ample entertainment.
When: 14th-15th October
Where: Sunder Nagar Colony Park, Near Delhi Public School, Sunder Nagar
Timings: 4:00 pm to 10:00 pm
5. DIWALI BAZAAR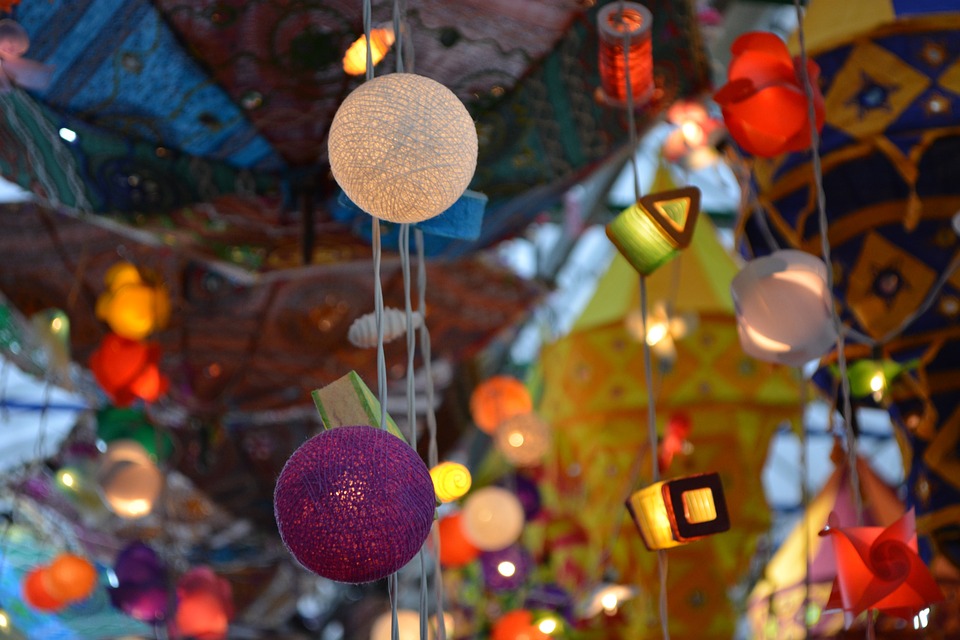 Looking for what gifts to buy for your family and friends this Diwali? Visit the Delhi Haat where you will get ample options from apparels to hand-painted items to imitation jewellery, you"ll get tired of shopping! Here, craftsmen from different states showcase traditional items with a touch of authenticity in everything. It is truly a paradise for shopaholics. Later, you can head to the food stalls offering delicacies of various types of cuisines in India.
When: 16th – 19th October
Where: Delhi Haat, INA
Timings: 10:30 am – 10:00 pm
6. DASTKAR FESTIVAL OF LIGHTS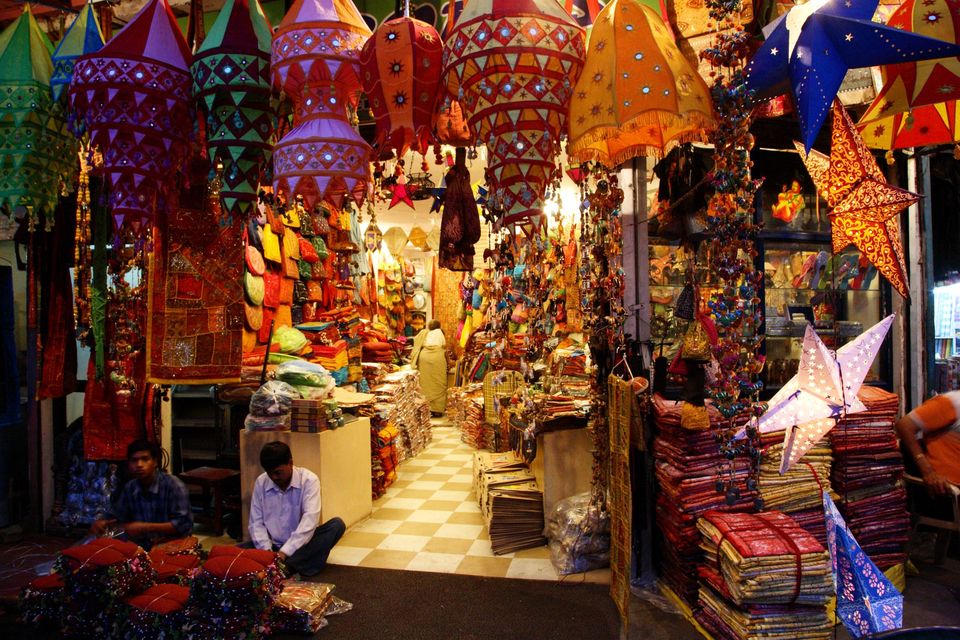 The Dastkar Programme helps craftsmen, especially women, to identify and utilize their crafting potential in a way to achieve employment, become self-sufficient and economically independent. The Dastkar's Festival of Lights features a wide range of hand-crafted items like terracotta jewellery, home decors and organic candles that are a visual delight to eyes. Also enjoy cultural performances and regional delicacies of India. Keeping cultural fiesta aside, it offers unique fashion and imitation jewellery for you to explore that are perfect for any occasion.
When: 5th – 16th October
Where: Nature Bazaar venue, Desu Colony, Chhattarpur
Timings: 11:00 am – 7:30 pm
7. DIWALI STREET FOOD FESTIVAL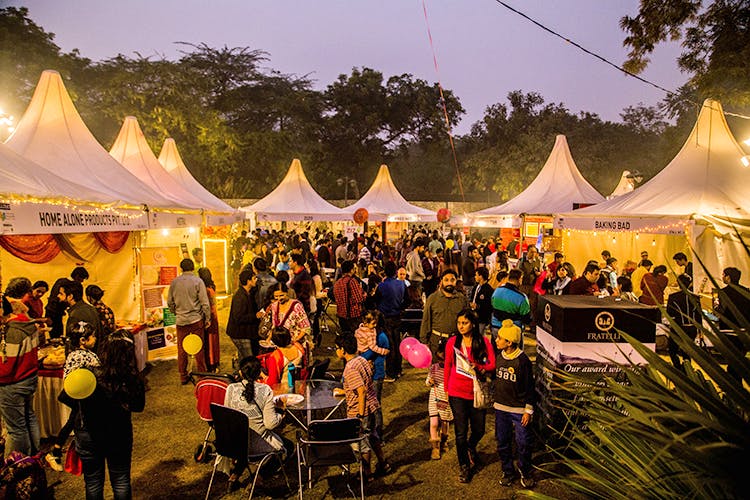 The Delhi Street Food Festival is a true food extravaganza that every food junkie must check out. This fest is best known for its fusion of yummiest street foods with chilled beer and live music. Also, food trucks, bakeries, cafes, pubs etc. are what you must watch out for. It also has a couple of exclusive stalls selling Diwali gift items. So what are you waiting for? Spice up your Diwali with an escapade to this food-cum-shopping paradise.
When: 13th – 15th October
Where: Gardens Galleria, Noida
Timings: Noon – 10:00 pm
The Diwali Melas is an years-old tradition followed across India. Hence, it is a great idea to experience the festive spirit. As Diwali is around the corner, it's time to mark your calendars and head to these fests with your loved ones and friends!