Innumerable reasons can be lined up that describe why people travel to India. To explore India's famous attractions, to meet new people, taste new food, to get a flavor of its vibrant culture and above all to take a break from routine life. The exotic culture of this vivid subcontinent along with its rich history pulls innumerable tourists from everywhere in the world. A plethora of historical monuments, forts and palaces built by several dynasties like Mughals, Lodhi, Sayeed, Rajput offer a splendid heritage tour to India. These heritage tourist destinations stand unique with its immaculate architecture and offer a sight to treasure forever. Here is a list of India's top heritage destinations.
Taj Mahal: In spite of being a very old city, marked by intense pollution and congested narrow lanes, Agra's popularity has reached every corner of the globe. Thanks to the Taj Mahal, a magnificent mausoleum built by Mughal emperor Shah Jahan centuries ago. Nestled on the banks of Yamuna, the Taj Mahal revolves around the most romantic undying love story of Shah Jahan and his wife Mumtaz. The mausoleum is perfect in shape and measurement and its white marble architecture is a celebration of peace, harmony and religious tolerance. The Indo- Islamic pattern of decoration enthralls tourists from all over the globe. It goes without any doubt that Taj Mahal is one of those prestigious heritage sites that represent India in international tourism.
Khajuraho: Located in the heart of Madhya Pradesh, the temples of Khajuraho is a site to cherish the most eminent temple art of the world. Americans, Chinese, French, British, Israelis, Germans flock this UNESCO World Heritage Site to relish the affluent culture, architecture and tales of ancient India left behind by the then dynasty. The intricate human figures carved on the temple walls are a symbolization of man's sexual desire and passion. But here this passion is not a sin and is universally acceptable. These temples are India's unique gift to the world where life in every mood and form has been captured in stone to testify the craftsman's artistry and man's basic desires of life. The Lakshmana Temple, Kandariya Mahadev Temple, Chausat Yogini Temple are few examples of a stupendous architecture.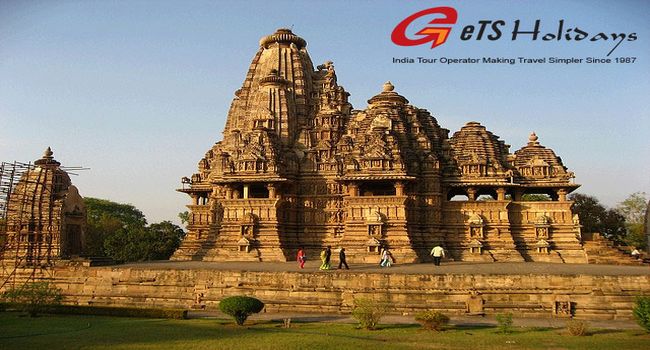 Hampi: The ostentatious site of Hampi was the final capital of the last Hindu Kingdom of Vijayanagar. The fabulous Dravidian temples and palaces won the admiration of Indian and foreign travelers not only between the 14th and 16th century, but also in the present 21st century. Hampi is picturesquely located between boulder mountain shores of Tungabhadra River and is surrounded by coconut and banana trees. Several complexes like the Krishna temple complex, Narasimha, Ganesa, Achyutaraya temple complex, Vitthala temple complex, Pattabhirama temple complex, Lotus Mahal complex, Hemakuta group of temples are the main highlights. The exquisiteness of Dravidian architecture is characterized by huge dimensions, cloistered area, decorative pillars and superior towers that draw millions of historians and leisure travelers till date.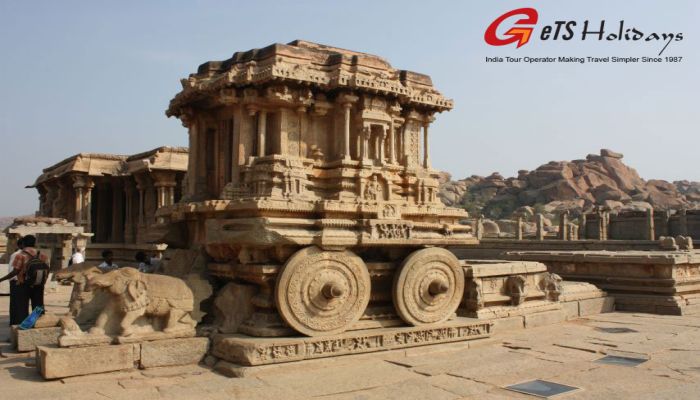 Jaipur: The capital of Rajasthan as nicknamed as India's Pink City, Jaipur beholds a range of magnificent forts and palaces left behind by the Rajput clan. Built in the 18th century as India's foremost planned metropolis, Jaipur today welcomes maximum tourist from all over the globe. The historical City Palace, Nahargarh Fort, Hawa Mahal and Amber Fort are some of the popular remains of Rajput rulers which narrate the tales of their princely life and culture. Jaipur has spread its wings far beyond these historical red and yellow sandstone architectures to several business hotels and malls to give a feel of 21st century India. To restore the prestigious and historical remains, many of these monuments have been into luxury hotels to meet the demand of worldwide travelers.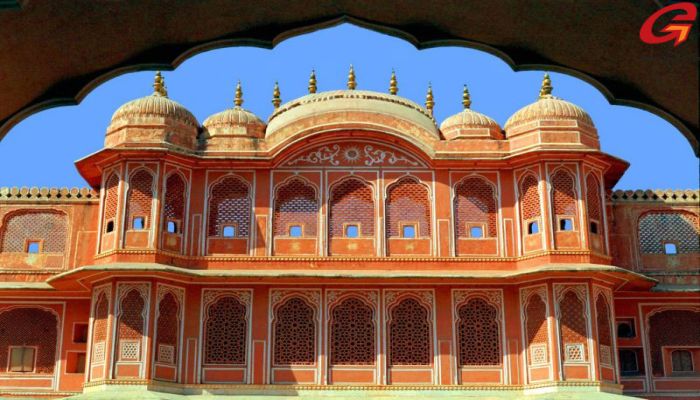 Make your heritage tour to India memorable by traveling to these prestigious sites with GeTS Holidays.