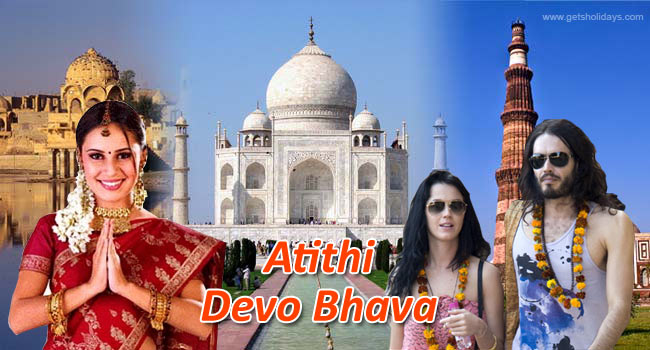 The land that conjures images that stretch beyond the realms of fantasy is none other than India. Surrounded by Bay of Bengal on the East, Arabian Sea on the West, the mighty Himalayan Ranges on the North, and Indian Ocean on the South, India offers a kaleidoscopic view of beautiful landscape. The varied cultures, rich heritage, royal cities, colorful festivals and people, misty mountains, rich flora and fauna are associated with this mystical land of India. All these attract tourists from various parts of the globe.
One of the fastest growing travel and tour operators in India, Gets Holidays has several years of experience in serving people who comes to this wonderful land. Many of you may have various types of curiosity before coming to India. Your association with us will help you feel comfortable and gain wonderful experiences in the beautiful parts of India. We believe in the old adage of "Atithi Devo Bhava" and serve our guests with same sincerity and concern as we do for the Almighty. Building strong relations with our guests and providing troubleshooting services and end-to-end travel solutions according to the requirements of our clients are the topmost priority of our company.
We are just a phone call away; get in touch with us and feel at home while traveling in the magical land of India. With a team of competent and experienced professionals, we make sure to fulfill all the wishes of our clients and make their travel and stay in any parts of India a memorable one. With round the clock online team and customer care services, we are always there to serve you. The long chains of regular customers are the result of our services we provide to the clients and the friendly relations we create. Come and enjoy the beauty of this fascinating land!