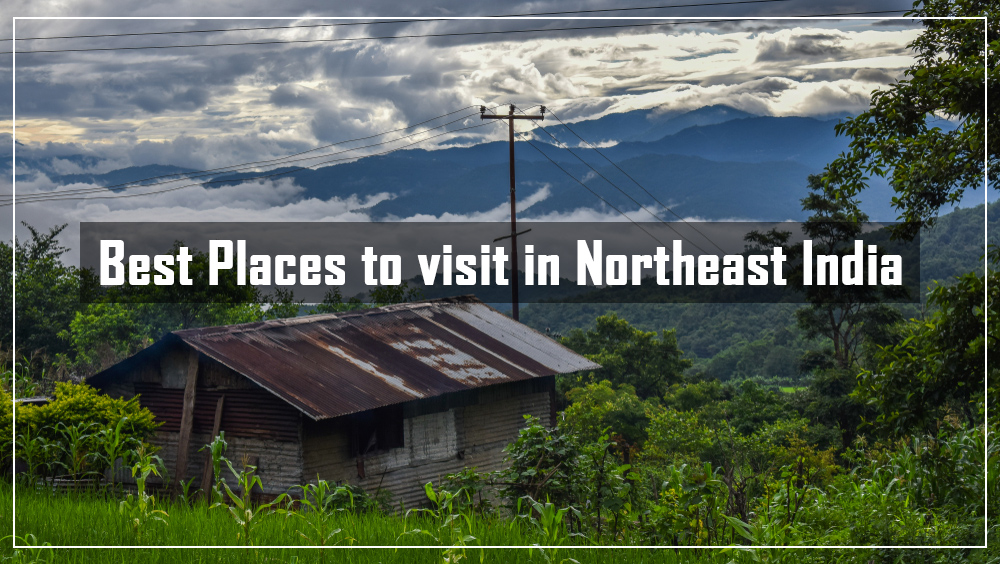 India's northeast is filled with diverse culture, traditions, and food. There are many flights that will take you to some of the best places throughout this region. The steep hairpin turns, cold weather, architectural marvels, natural wonders and stunning sights of the dramatic mountains may make you wonder if you are in India at all. So, to help you find the best suitable place, we have listed some north-eastern destinations to help you spend your time in India.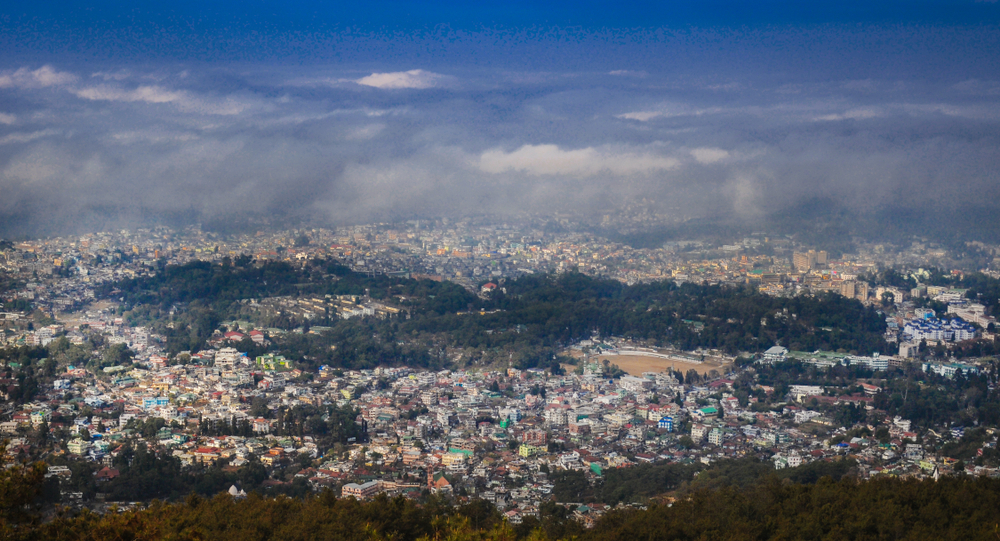 Shillong in Meghalaya
Northeast India is without a doubt thriving with tourism and in regards to that, Shillong is soaring. It is one of the coolest cities to visit in the Northeast. It has great nightlife, vibrant markets and tons of tourist attractions. Amongst the many, Shillong Peak, Ward's Lake and Mary Help for Christian Cathedral are the three major crowd pullers. Because it is located near the wettest place on earth – Mawsynram, Shillong receives plenty of rain. So be prepared and carry colourful raincoats even if it's sunny outside. The weather here is unpredictable.
Getting here is easy – All the taxis from Guwahati International Airport will drive you to Shillong but the fare maybe expensive. It is recommended to take a sharing cab from Paltan Bazar in Guwahati.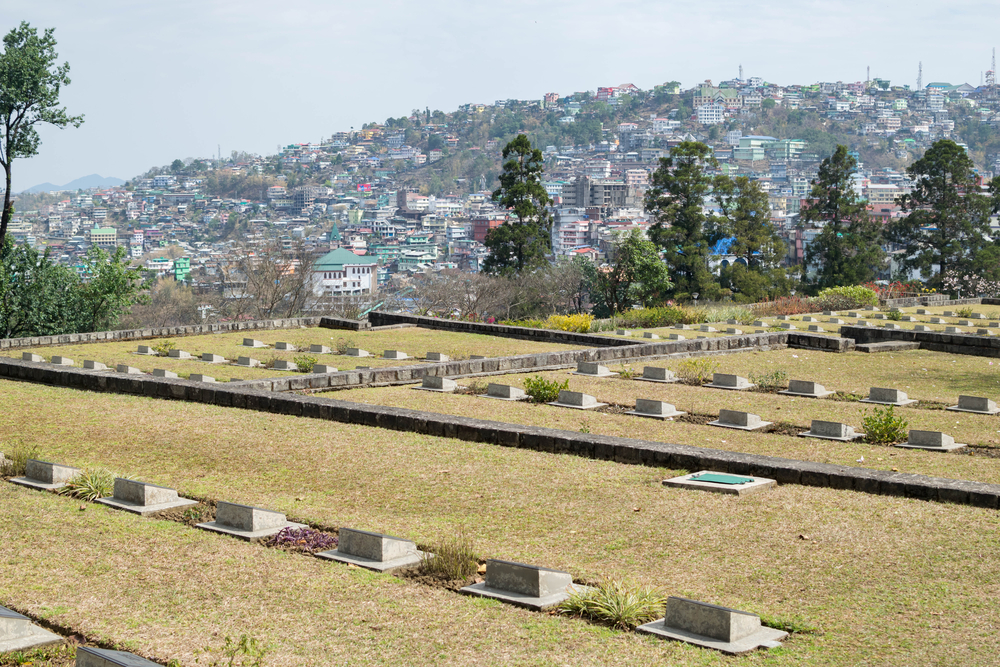 Kohima in Nagaland
Another beautiful destination is Kohima in Nagaland. It is the capital city famous for housing the War Cemetery. The cemetery was built in the memory of the Indian soldiers who lost their lives during World War II. The Mary Help of Christians Cathedral is also strikingly attractive, mainly for their unique architecture. The style of architecture resembles the traditional houses of Nagaland. While Kohima also receives lots of rain during the summers, it is charming with colourful houses on the mountain slopes and the distant mountains covered in mist. One of the great things to do here is hiking to Dzukou Valley.
P.S. The famous Hornbill Festival is held in Kisama Heritage Village near Kohima on every first week of December.
Getting here is easy – The closest airport and railway station is in Dimapur, the sole city of Nagaland. Plenty of private and government buses and sharing cabs travel to and fro. You can get buses and taxis from the railway station.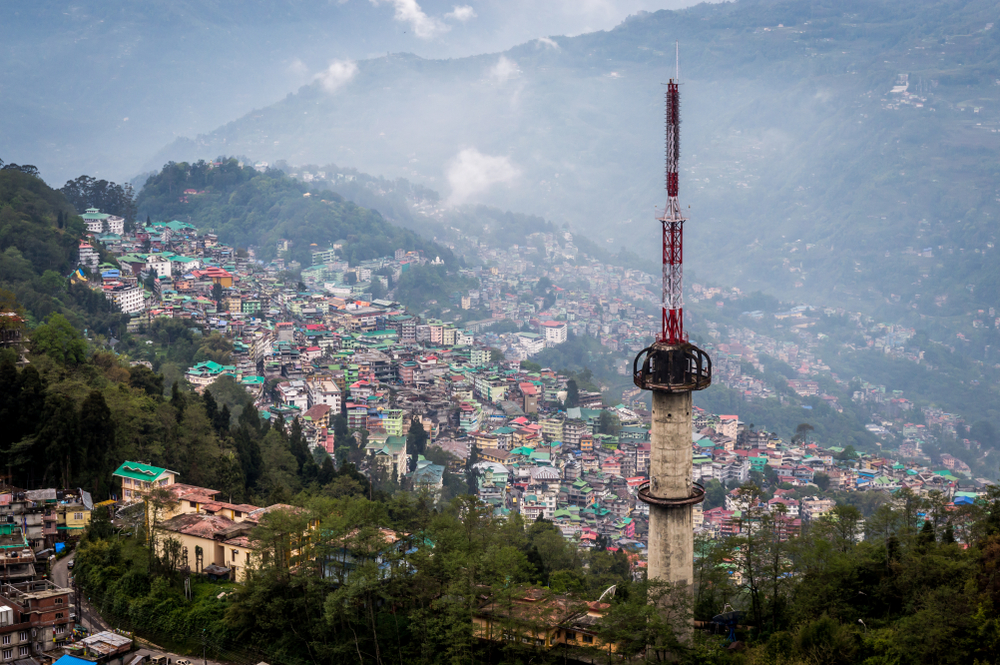 Gangtok in Sikkim
Being the capital and the only convenient city in Sikkim, it attracts many tourists annually. The weather here is cool and comforting; it can be hard to resist the soothing ambience. However, if you enjoy snow there are taxis that travel to Lachung, Pelling and Yumthang. Some of the major draws here are the Nathu La (mountain pass), and Tsomgo Lake. Another famous town in Sikkim, Namchi is famous for giant statues of Guru Padmasambhava. But if you simply want to dwell in the capital, make sure to ride the cable car. It has three stations, Deorali (bottom), Namnang (mid-station) and Tashiling (topmost).
Getting here is easy – The closest airport is Bagdogra, West Bengal and the railway station in New Jalpaiguri, Siliguri. You can get plenty of private taxis from the airport and also buses and shared cabs from New Jalpaiguri.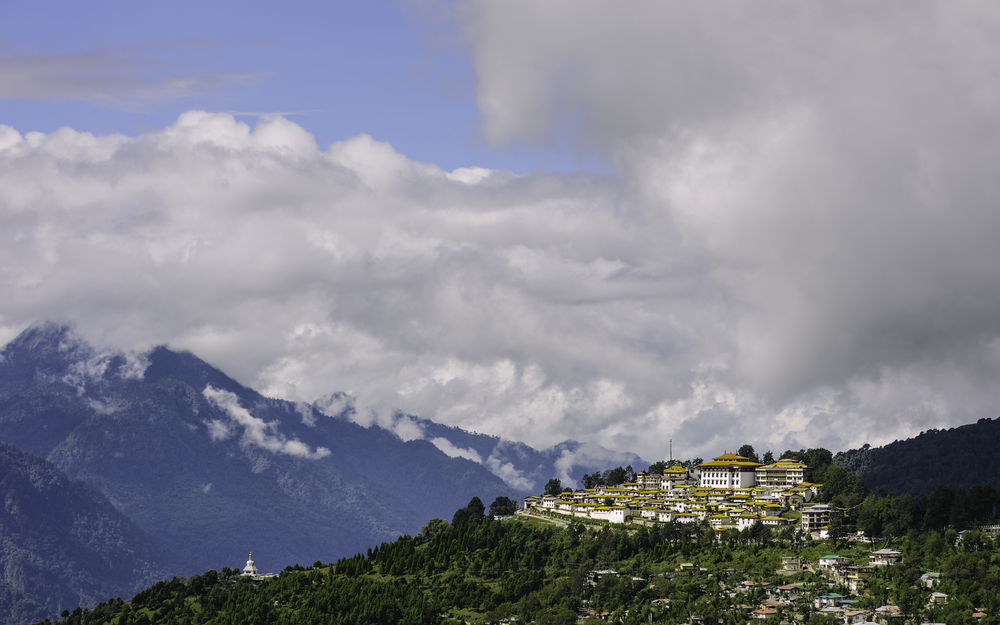 Tawang in Arunachal Pradesh
Seated 2,669 metres above the sea level near the borders of China is Tawang. This tiny town is filled with monasteries and snow clad peaks. You can find snows in some parts of the region even during summers. This is a great offbeat destination to come and savour delicious food, and meet the local people and experience a unique culture. Visit the Nuranang Waterfalls, Madhuri Lake and the stunning Gorichen Peak to get a riveting sight of the mountains and valleys.
P.S. The annual Ziro Music Festival takes place in Ziro Valley in Arunachal Pradesh. It is a great event to experience where you can camp, jive to the music and rendezvous with nature.
Getting here is somewhat easy –The closest international airport is in Guwahati and so is the major railway station. You can get plenty of buses and taxis to the capital of Arunachal Pradesh in Itanagar. From here you can get local taxis to Tawang.
Northeast in truly a blissful place to visit and if you want to explore this part of India, you can contact us with your requirements and we will help tailor the tour package for you. Can you think of any other idealistic places to visit in Northeast for the list?