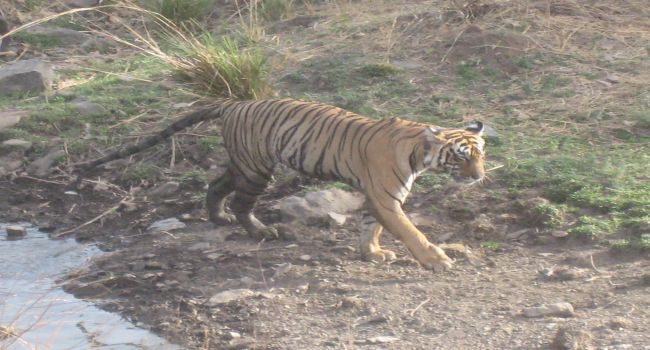 A vibrant and bustling place with an array of wonderful travel destination is none other than the incredible land of India. Though one of the densely populated countries of the world, this land is rich in cultural heritage. And in terms of the wildlife, India is one of the richest with diverse flora and fauna adoring various regions of India. Kanha National Park is a finest example depicting the rich wildlife of India.
Located in the Indian state of Madhya Pradesh, Kanha National Park is a National Park as well as a Tiger Reserve. Sprawling at an area of nine hundred and forty square kilometers, it falls in the two districts of Balaghat and Mandala. One of the largest National Park of Central India, it is a perfect place to spend some memorable time in midst of the exotic flora and fauna. India holidays with exploration of the wildlife is a very fabulous experience.
A trip to this National Park will take you to the large arena of lush habitat of variety of wildlife creatures. With jeep and elephant safari inside the park, an encounter with the beautiful species of birds, animals and repltiles is really worthwhile. The amazing safaris allows the visitors to have a closer look of the wild animals which are magnanimous images to be captured on the lenses of your camera. Amidst the varied topography, the visitors can enjoy the immense beauty of the majestic tigers and other species of animals.
Right from the mighty predators to the most populated Barasingha, Kanha National Park is abode to wide ranges of creatures like leopards, swamp deer, wild cats, wild dogs, civets, porcupines, fox, hyenas, boars, langurs etc. It also gives shelter to reptiles like cobras, phythons, vibers, rat snakes and many more. The crystal clear streams amdist the desnse jungle of the National Park makes the place more adorable and beautiful. The luxurious meadows and picturesque landscape adorned with the wooded strands offers mesmerising sightseeing options for the tourists. Most of the park is covered by verdant forest of Sal trees interespered with rocky ridges and grassy meadows. It has been a source of inspiration of the famous writer Rudyard Kipling which gave form of a fabulous creation with the name of Jungle Book. The beauty of the place encapsulates the minds of the discerning travelers so much that it becomes a source of inspiration for the poets, writers, singers, photographers and painters.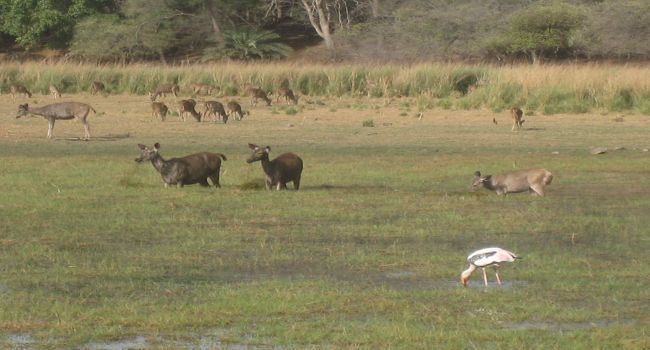 The tourists can spend some wonderful days in the vicinity of the National Park. There are an array of resorts ranging from luxury to budget ones. You can make a comfortable stay on those according to your choice and interest. Forget all your worries of daily life while exploring the beautiful apects of the Kanha National Park. This enchanting wilderness with the profusion of nature is extremely rewarding.
Enjoy the splendors of the kingdom of Tigers with the fabulous India tour packages and gain some memorable experiences!