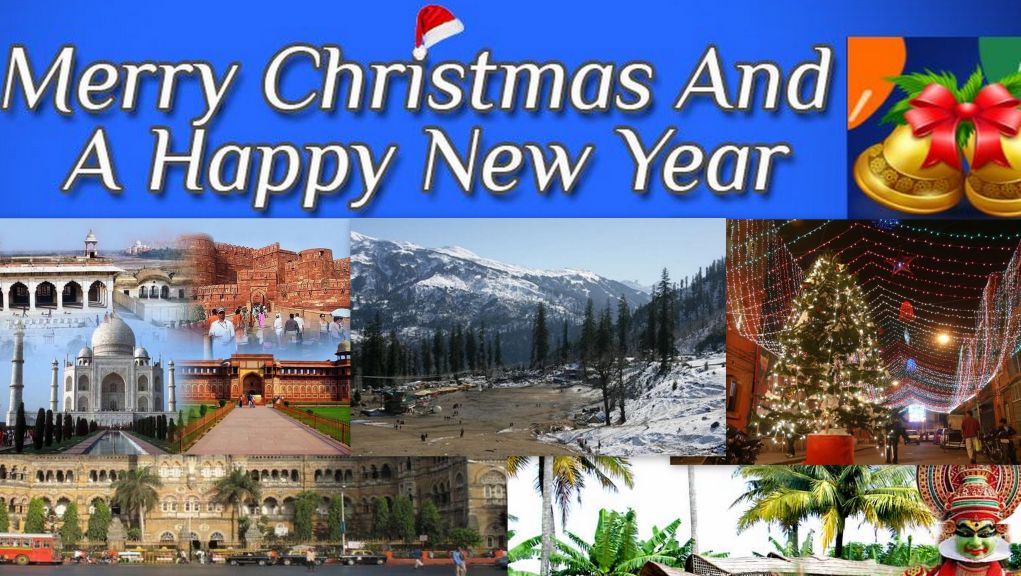 Soon after the ringing bells of Christmas, an exhilarating time of the New Year's is what follows next. These extravagant celebrations of Christmas and New Year are something which makes the chilly month of December a boisterous end to the year everywhere around the world. People across the several countries are seen making merry and welcoming a new beginning in life in their own unique ways; what remains common is an aura of cheer and thrill among all. Right from Paris to London to New York to Australia, every place gleams in the anticipation of a new year to begin with. However, if you choose to celebrate in a different style this year, India is the place to be offering many a varied options for all.
India is aptly called the land of diversities, not only in the sense of its rich and varied cultural traditions but all in terms of its regional disparities in all aspects. From fabulous beaches to the snow-clad mountains to the city life celebrations, the country has a lot to offer when it comes to planning your New Year's Eve and making it special. One can explore many different places and traditions in India around this time and a phenomenal celebration is guaranteed.
As this time is one of the coldest around the globe, it cannot get better than to celebrate among beautiful mountains, all decked with fresh snow and the cold flowing breeze. In such a time, Himachal Pradesh and Uttrakhand can be an apt choice for the New Year's. Happening places within these states include Shimla, Mcleodganj, Manali, Mussorie and Nainital. These hills stations all paint a beautiful picture each with parties and bashes going all around and the streets all litted and glowing in the festive mood. The snowy white appeal of the town, the chilly winds and the serenity of the town is what adds to getting you high this New Year.
If you are more fond of water than snow, Goa and Kerala are among the perfect beach destinations of the country. As much as Goa is popular for its lovely beaches, it is also famous as the party capital of India. Goa is a major tourist attraction when comes to partying and having some crazy wild fun with friends and family. On such festive occasions, Goa is quite happening with various events, parties and shows etc going on, creating the right mood and atmosphere for people. One can let loose and party hard with wonderful music, dance, food and activities. Kerala on the other hand is much calmer in its outlook, its backwaters are popular for their tranquil beauty and silent ripples. With its numerous festooned churches, people filling the streets with melodious hymns, bakeries full of delicious cakes and Santa figures charming the young and old all over, Kerala surely makes it worth visiting during the festivities.
When you are too addicted the hustle-bustle of the city and aren't ready to swap it for either water or snow, then celebrating your New Year in the famous big cities like Mumbai, Delhi, Bangalore and Kolkata can be a great pick for you. The cities beaming with glitz and glamour at such celebratory times and you can feel the true vibe and fast pace of the rocking city life. Expensive parties, night club culture, extravagant rock shows of celebrities, sophisticated five star diners and bedecked splendid malls etc are some of the cool eye catching attractions. Put your foot ahead in India and New Year can be such amazing fun for each one.