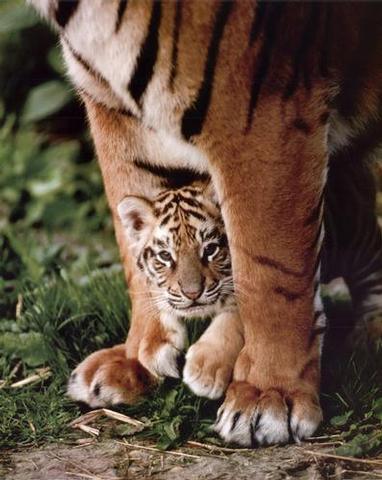 Two tiger cubs have been spotted in Sariska Tiger Reserve in Alwar district of Rajasthan. R.S. Shekhawat, conservator of forest and field director, Sariska Tiger Reserve, stated that two cubs of tigress ST-2 have been found via camera traps. The cubs seem to be three to four months old. After these two cubs are spotted, the total strength of tigers in Sariska has touched 11 with nine adults.
During 2004- 2005, Rajasthan government and forest department faced an all round criticism for the disappearance of the animal from Sariska. Poaching was the main reason behind tigers getting disappeared. The state government then decided to relocate tigers from Ranthambore National Park to Sariska. And till now seven tigers have been shifted in total from Ranthambore to Sariska.
Sariska reserve was originally a hunting preserve of the erstwhile princely state of Alwar and it was declared a wildlife reserve in 1955. It was declared a National Park in 1979.