A country with immensely diverse geography, rich culture and heritage, India attracts travelers from all around the world. Most multi-dimensional, it caters to the people with different needs and sensibilities. Being a tropical country, the summers can be really hot and humid. But that's not the story of whole country. There are places which are most beautiful and tranquil during summers. These are the perfect getaways from the scorching heat of Indian summers and offers a blissful vacation. If you are planning a holiday in India during summers then the destinations mentioned below according to me, are perfect for enjoying your summer vacation.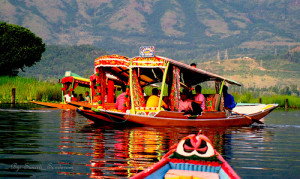 Kashmir: The Paradise on Earth
With its picturesque settings, Kashmir truly is the crown of India. Snow white mountains, sparkling rivers, long strings of lush green chinar trees, the place is blessed with amazing natural beauty which is hard to express in words. Only after visiting the beautiful valley of Kashmir would make one understand what it is all about. Kashmir completely dazzles visitors with its natural splendor and vivacity. Many poets, writers and nature lovers have tried putting the beauty of Kashmir into words. It has been called paradise on earth repeatedly by them and the place truly lives up to the name.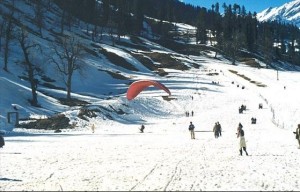 The Charming Hill Station of Manali
Situated at a height of more than 2000 m in the Himalayas in Himachal Pradesh, Manali is a wonderful hill station. Well-defined snow capped peaks, vast expansion of meadows, Beas river with its cool crystal- clear water, small quaint settlements and lovely orchards give a majestic look to the place. The rows of pine trees and deodar trees give a green and refreshing hue to the atmosphere. It is also a popular honeymoon destination and trail head for numerous treks and a perfect place for adventure- lovers. Visit the snow point of Solang valley to witness the amazing sight of snow capped mountains. Drive to Manikaran to see the hot thermal springs which are believed to carry healing properties. It is also revered as sacred by Hindus and Sikh and is a famous pilgrimage site.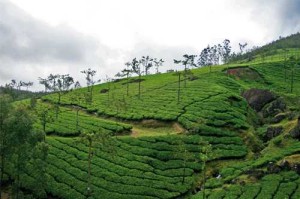 The Magical Coorg
Nestled magnificently in the lush hills of Western ghat, the breathtaking hill station of Coorg is a perfect place to spend your summers. With its misty hills, lush green forests and cascading waterfalls, the place offers peace and serenity. The wonderful coffee plantations and the exotic spice estates make for a great nature walk where the aroma and the surrounding just makes you forget all your worries of daily life. It takes you to another world and lets you commune with nature. It is often called the 'Scotland of India' and 'Kashmir of South India' for its ardent beauty and salubrious climate.
So Gets Holidays provides a this summer wonderful tour packages for you, so don't worry about the scorching heat. Spend few days away from the city life and revitalize your mind and senses by visiting one of these wonderful destinations.