According to Hindu mythology, there are more than 330 million Hindu Gods and Goddesses. There is no limit to Faith and religion in India, god's own country. Millions of temples and billions of people, India is a mighty land where tradition
where civilization was built out of scratch. Home of Varanasi, believed to be world's oldest city, India never lost its tradition and continued its centuries old religion till date.
From thousand year old temples and traditions to equally old beliefs and thoughts, Religion is literally running in the veins of people here. There are few absolutely breathtaking temples in India and I am putting together our favorite five.
The KONARK SUN temple – The beautiful 13th century Sun temple is located in the small town of Konark, situated in the Puri district of Odisha. The temple is dedicated to the Lord of Sun and resembles to a carriage built in the shape of a
chariot, with twelve wheels and dragged by seven magnificent horses. The spectacular beauty of the temple made Poet Rabindranath Tagore comment, "Here the language of stone surpasses the language of man"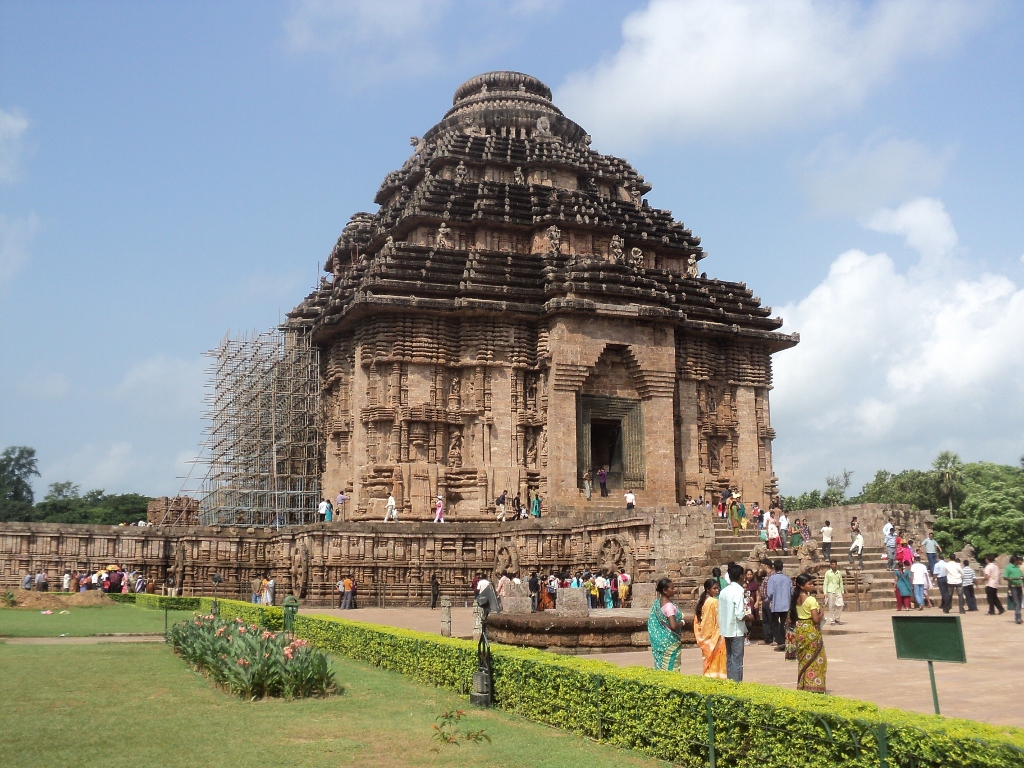 Brihadeeswara Temple – A Hindu temple devoted to Shiva, located in the city of Thanjavur in the state of Tamil Nadu, was built in the 11th century by the Chola emperor, Raja Raja Chola I. Cholas were famed for their majestic architecture and artistic proficiency. Entire temple is built on the principles of Vastu Shastra and is one of UNESCO's World Heritage sites.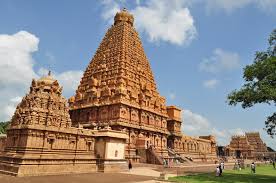 Somnath Temple – The word literally means, "Protector of the Moon God", the temple was built in the honor of Lord Shiva. It is one of the most revered "Jyotirlingas" amongst the 12 existing jyotirlingas in India. The Somnath temple was built and rebuilt many times ans has seen the wrath of war and dynasties. It has a Somnath museum, accompanied with a sound and light show to amuse the pilgrims.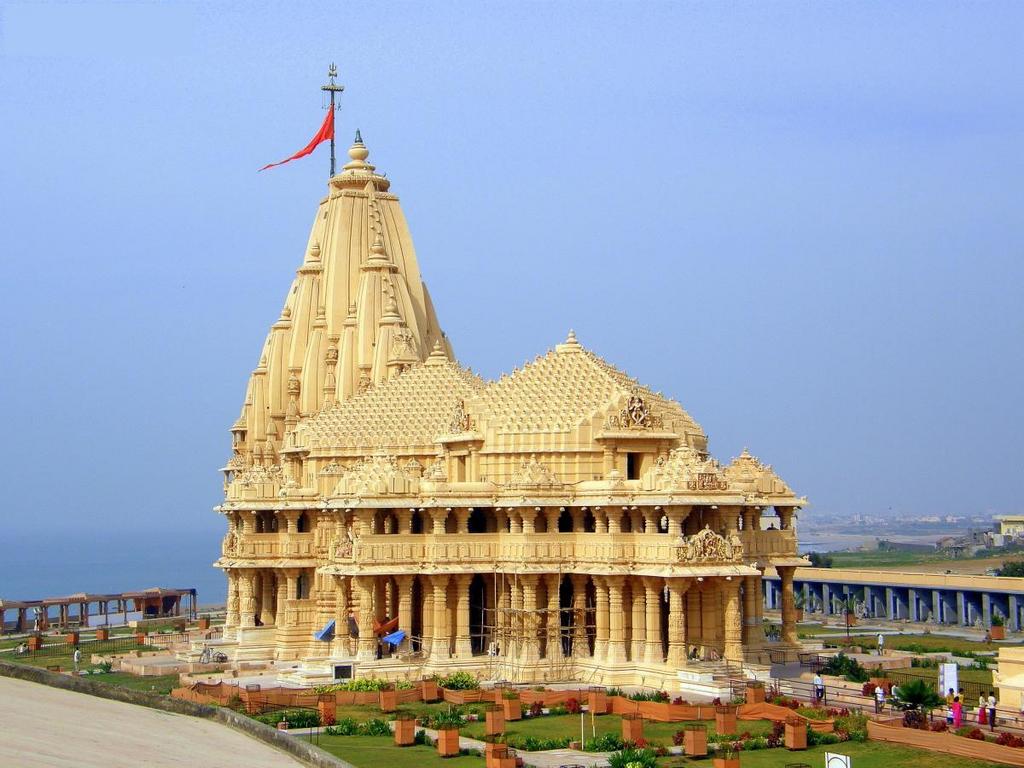 Sanchi stupa – Located in a village in Madhya Pradesh, it has been home of several Buddhist structures built between 3rd and 12th century AD. The most celebrated one being the Sanchi Stupa or the Great Stupa. It is built in the shape of a dome and contains the holy relics of Buddha. The temple was built by emperor Ashoka and is now a UNESCO world heritage site. There are four exquisitely carved gateways , symbolizing the four humanly emotions of love, peace, courage and trust.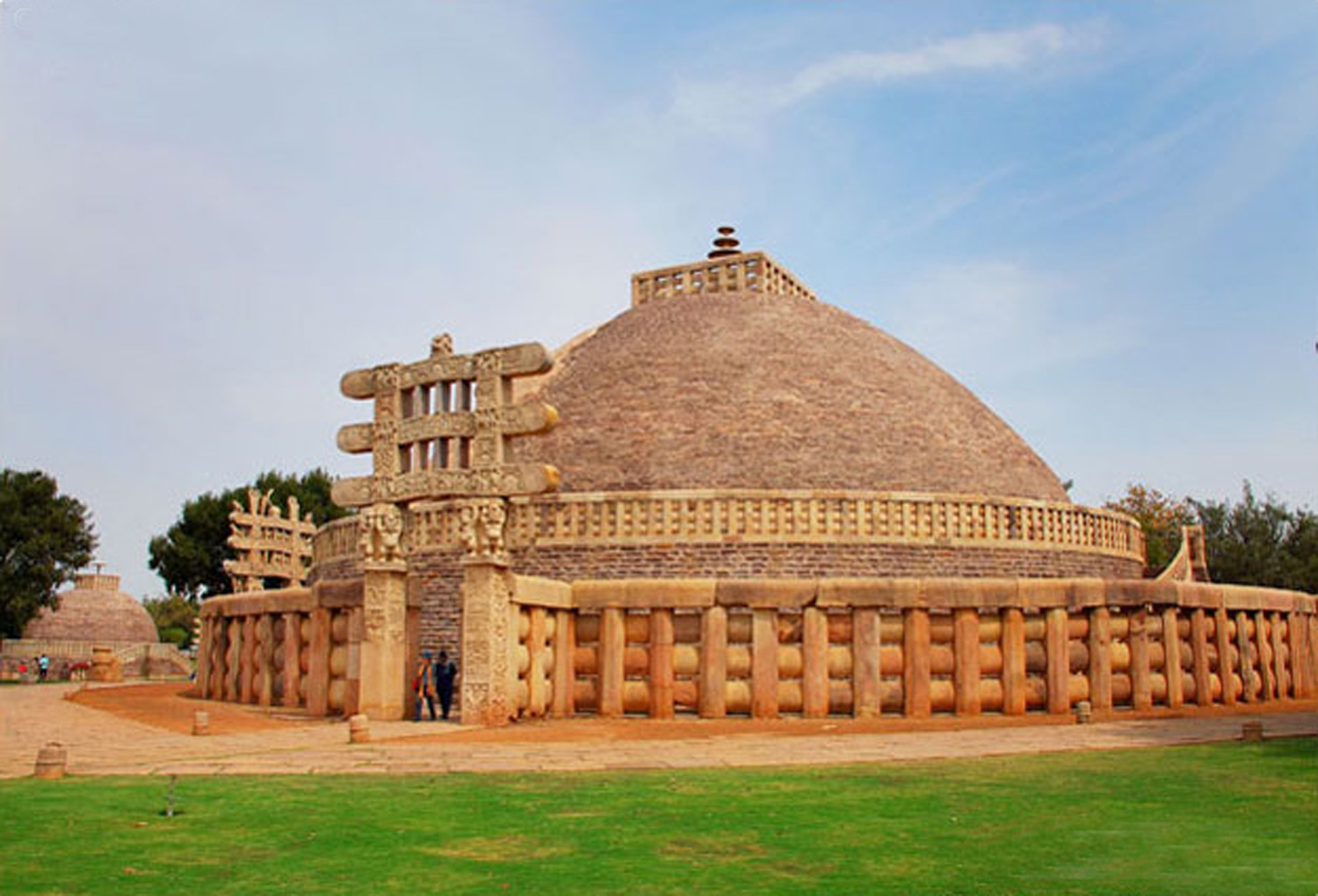 The Golden temple – Sri Harmandir Sahib, fondly known as the Golden Temple of Amritsar, is a beautiful structure and the holiest shrine of Sikhism in the world. The temple was built in the 15th century, with a Amrit sagar(Pond) alongside. It was built on the universal values of brotherhood and respect.