When we say wine, the first thought that pops up in your head is Napa Valley and Tuscany. How you wish to visit those vineyards and taste different variety of world-class wine. Being in India, that might be a dream, a bit too expensive. What if, we say that there's an alternative to it? Wouldn't you would be happy to know about some of the Vineyards and Wineries in India, which too produces world class wine and also gives you an opportunity to try some. Listed below are the top 10 Vineyards and Wineries in India.
1/. Sula Vineyards, Nashik, Maharashtra: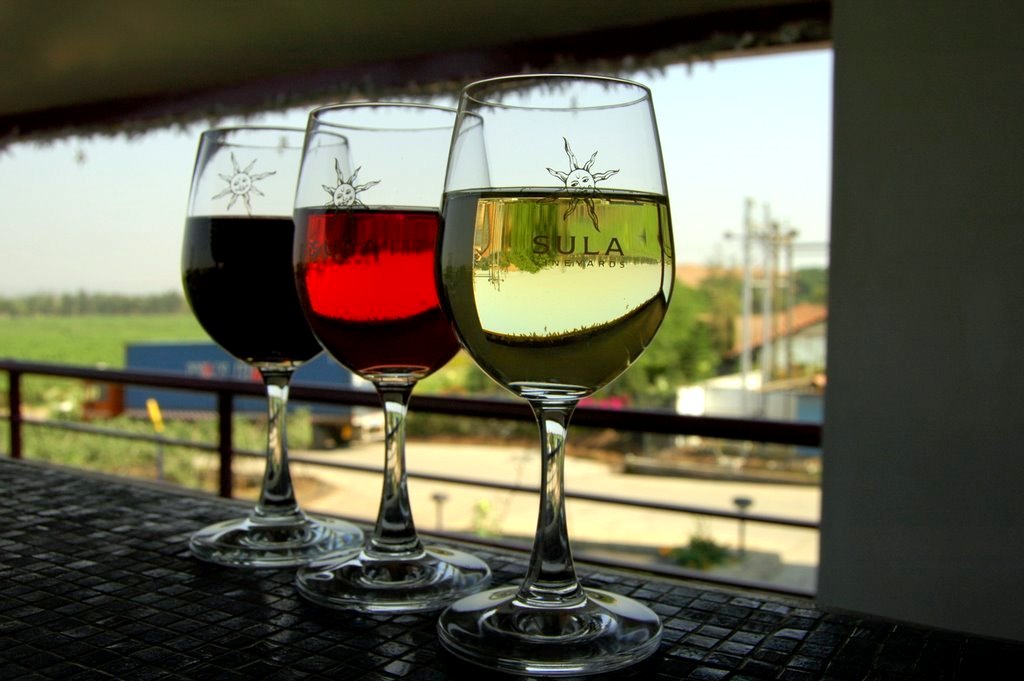 Ever since it's beginning in 1997, Sula has been one of the India's Leading Premium Wine Producer. Started with 30 acres of land, Sula winery today is spread across 1,800 acres of land, used for plantation and production. A resort amidst the vineyard just adds up to the beauty of the scenic view. The tour here is conducted with a guide helping you out throughout your tour and also giving you tips on steps to see, swirl, sniff, and sip wine.
Timings: 11.30 a.m. – 6.30 p.m. (Weekdays)
11.30 a.m. – 7.30 p.m. (Weekends-Saturday/Sunday)
2/. Grover Zampa Vineyards Maharashtra/Karnataka: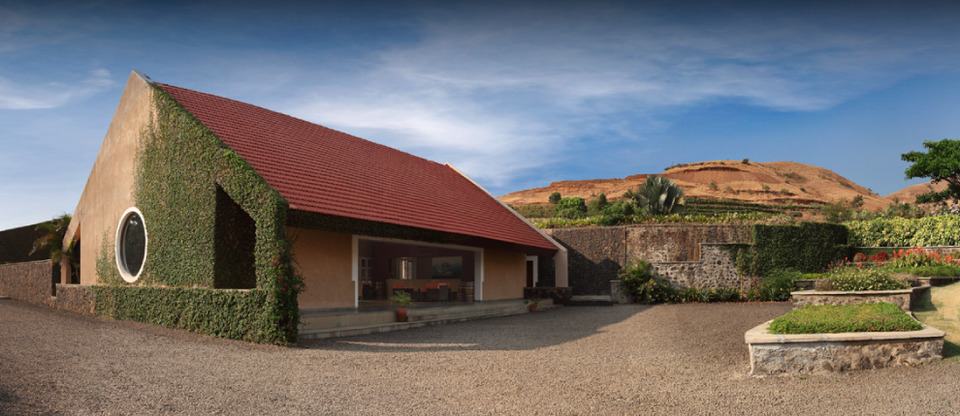 It was the merger of Grover Vineyards and Vallee De Vin in the year 2012 which led to the foundation of Grover Zampa Vineyards. One is located in Nasik Maharashtra and another in Nandi Hills Karnataka. The guided tour in both the locations include Vineyard tour, Wine tasting, Barrel room and lunch.
Timings (Nasik): 9:30 am to 5:00 pm (All days)
Timings (Nandi Hills): 10:30 am to 3:00 pm (All days)
3/. Heritage Vineyards, Ramnagar, Karnataka:
Started in the year 2004, the company has been entertaining an endless number of visitors. Located at about 60kms from Bangalore, it is spread across 25 acres of land and also serves as a good weekend getaway. Other than the organized tours with a guide, they also have a restaurant open 11:00 am to 10:00 pm, where they even organize birthdays, anniversaries, reunions on request.
Timings: 10.00 am – 5.00 pm (All days)
4/. York Winery, Nasik, Maharashtra: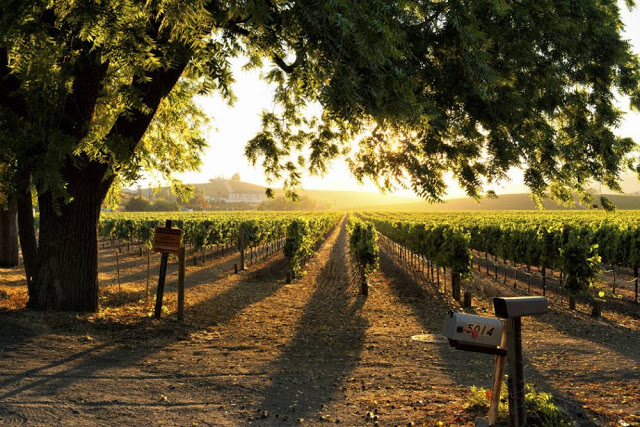 While Nasik is well renowned for the vineyards and wine production, York winery serves as yet another place for a delightful wine tour. Here, you may witness a combination of modern Australian & South African practices with some French Influence. They also have a barrel storage of about I million liters. Guided by a professional, you may taste different variety of wines with cheese or light snacks.
Timings: 12 pm – 10 pm (All days)
5/. Chateau d'Ori, Dindori, Madhya Pradesh: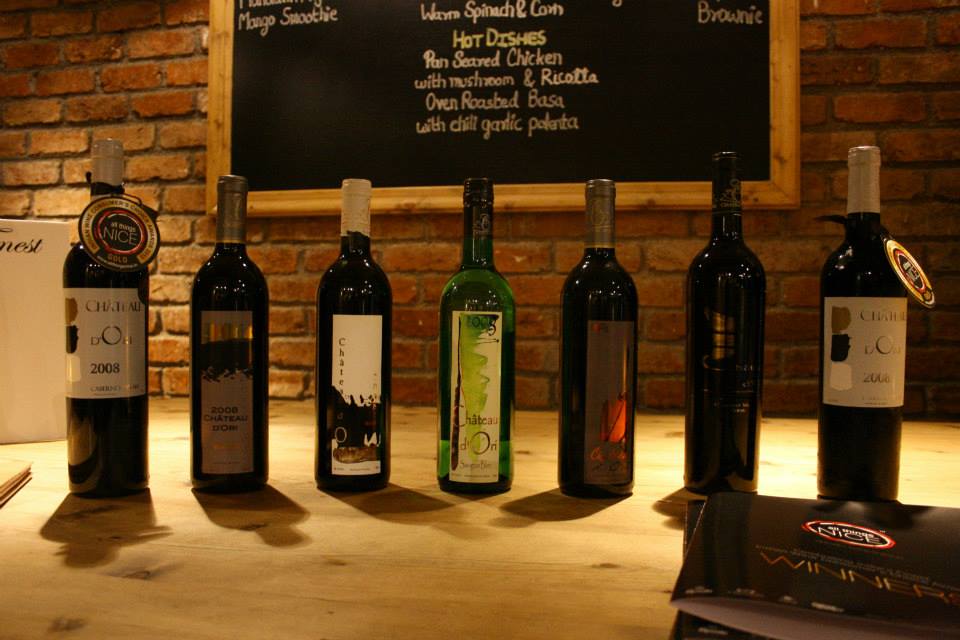 Considered as one of the premium wineries of the western region, this winery was started in the year 2007. Providing an enchanting view, this vineyard also has three artificial lakes for boating and water sports, luxury farmhouses with jacuzzi, swimming pools and excellent wine tasting lounges. Well, what more do you need?
6/. Four Seasons vineyards, Maharashtra: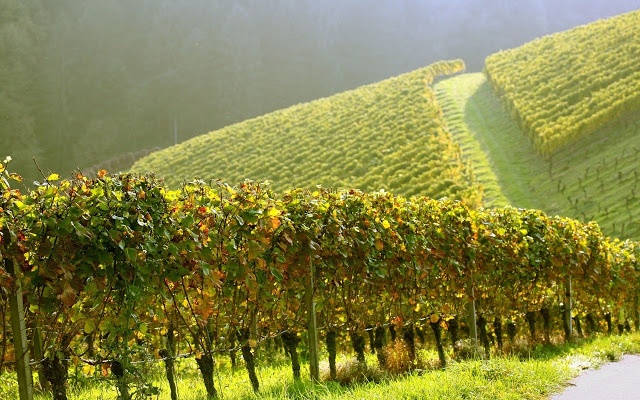 Situated at about 65 km from Pune, the grapes grown around Sahyadri valley in Maharashtra is used to produce the Four season wines. The company captures the moods of the four seasons, with three reds (Cabernet Sauvignon, Shiraz and Merlot); three whites (Sauvignon Blanc and Chenin Blanc and Viognier); and, a Rosé (Blush). With an increase of wine tourism in India, they are soon opening a resort amidst the winery with 14 rooms, a swimming pool, a spa and a party deck and terrace which can hold a 1000 people approximately.
7/. Chateau Indage Estate Vineyards, Narayangaon, Maharashtra: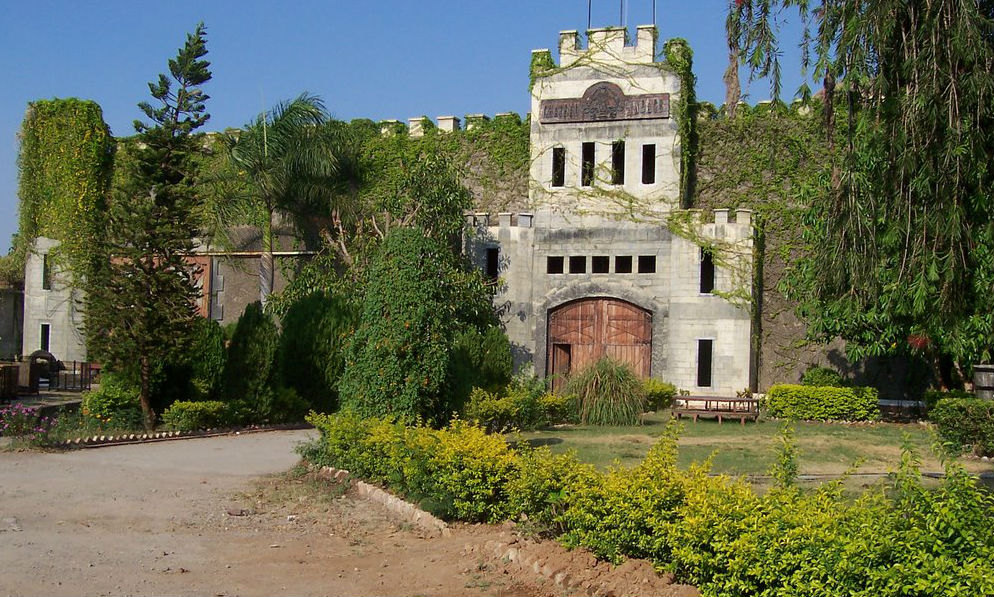 Started in the year as early as 1979, Chateau Indage Estate Vineyards provided the first champagne in India. More than 25 varieties of grapes are grown here for wine production. It is indeed a perfect destination to take a tour in the vineyard and indulge yourself sipping some fine quality wine.
8/. Fratelli Wines, Akluj, Maharashtra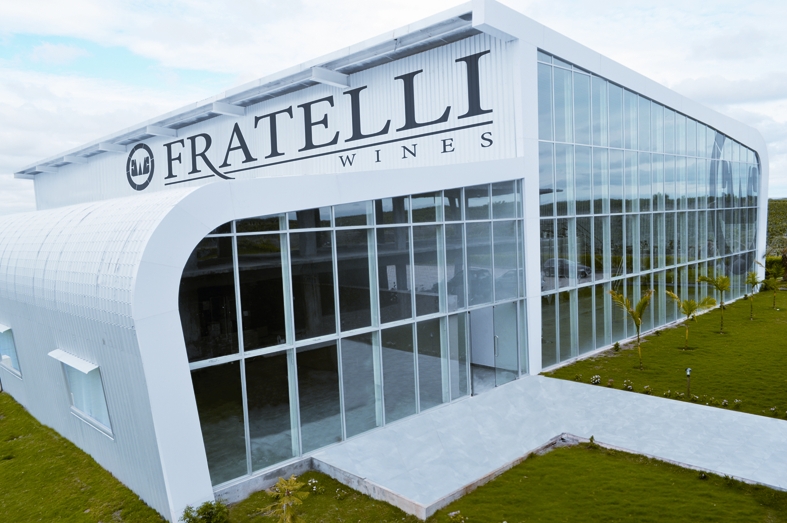 Started in the year 2007, Fratelli Wines intend to bring an Italian tinge of wine in the Indian market. Located about 170kms from Pune, their vineyard is spread across 240 acres of land sprawling in three different sites at Motewadi, Garwad, and Nimgaon. They have approximately 12+ variety of grapes, imported from France. With an exquisite and calm environment, they provide certain decent stay packages as well. They also have day packages which include a visit to the vineyard, wine tasting, lunch and also transportation.
9/. Charosa Vineyards, Nasik, Maharashtra: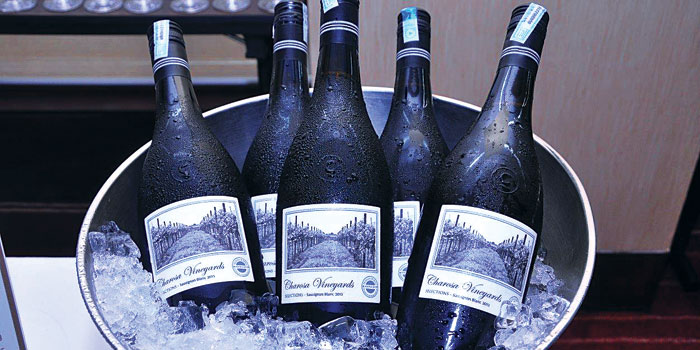 Yet another wine lovers delight in India's very own Napa Valley (Nasik), Charosa is spread across sprawling 230 acres of land. The Charosa Wineries offer a wide variety of segments and some of the exclusive range of wines such as includes Charosa Reserve Tempranillo, Charosa Reserve Cabernet Sauvignon, and Charosa Selections.
10/. Reveilo Winery, Nasik Maharashtra: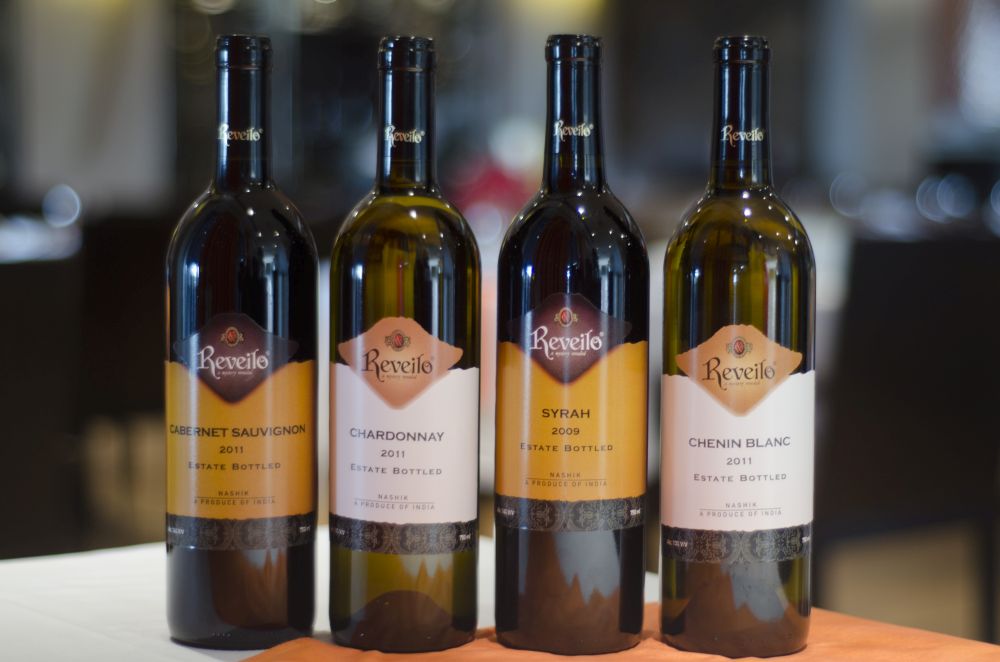 Started in the year 2009 and spread across 100 acres of land, The Reveilo Winery was indeed the first to introduce India's first vintage of Italian grape varieties. The winery has a separate tasting room, an advanced laboratory, a top-notch cellar and a spacious warehouse. The vision fo the company was to provide an authentic Italian experience in India, which led us to plant the Italian varieties of Sangiovese, Nero D'Avola, and Grillo. These imported root stocks were planted in Indian in Nashik in 2006, the first vintage of which has been in 2009.