Planning your summer vacation in India? Don't get scared of the boiling heat and drastic humidity, because I am suggesting you ways to get easy with your summer travel to India. Have a look at this checklist as this is going to help you survive on your summer travel to India. After all it is always a good idea to be fully prepared before you embark on your journey especially to a new country.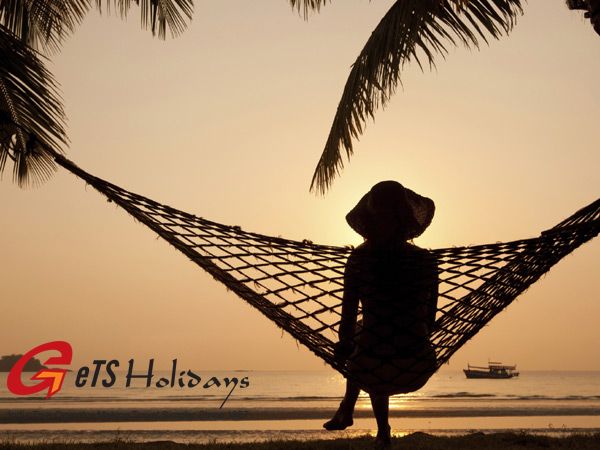 If you love to get up in the morning, then the heat of Indian soil won't ruin your vacation. Whatever the temperature of the day may be, mornings are always cool and soothing in India. And if you are not, then try to start before day break to avoid the scorching sun. Since you are not habituated to India's climatic conditions, the afternoon sun can leave you dehydrated and your skin tanned.
Since you are planning to travel to India during summer months, I suggest you to go easy with your clothes. Pack more of comfortable clothes like cotton pants, skirts, loose tops, pair of slippers and light color dresses to beat the sun outside. Do not forget to pack sunglasses, hats and sunscreen. It will not only make you look stylish but also protect you from the scorching heat.
Keep a bottle of water or lemon juice handy on your trip to India during summer. Because of the high temperature dehydration is a common problem tourists face here. So drink lots of fluids while traveling from one destination to another. It will keep you hydrated and energized too during your trip.
Be careful on what you eat in India. This is because Indian food is generally spicy and oily and you might take some time to digest it. So when temperature is soaring high, try to avoid excessive spicy and oily Indian food and stick to light simple diet. Don't worry, even light simple Indian food tastes equally delicious like the spicy ones. If you are an avid food lover, you can again explore the country and its lip-smacking dishes in winters.
Evening during summer months are generally the best part of the day. Temperatures generally start cooling down and make a perfect setting for a leisure walk. Step out of your hotel and explore the place as much as you can on foot. The heat waves won't spoil your leisure mood. Also you will get to capture amazing shots of the sunset.
Choose air conditioned modes of transport like AC buses, AC train coaches and AC cars. The fares may be high but you will enjoy a comfortable trip all through. Look for cheap discounted deals and travel in comfort.
Certain parts of the country face acute power shortage during summer months. So I would advise you to keep your cell phones and cameras charged in advance. Today almost all restaurants and cafes in India have charging facilities for customers. So plug in your cell phone and camera whenever you get the opportunity.
Now I think it will be easy for you to travel to India during summer months. Pack your bags and set off to explore the vast subcontinent.