I was born in India 26 years back. I grew up in the lap of my parents and grandparents in India's one of the most culturally rich states and the then capital of British, Kolkata. As I started to walk on my feet and speak few unbroken words, my parents took me out to travel all across India. The first destination of my life was Jabalpur in Madhya Pradesh. The might Narmada River and overflowing Dhuandhar Falls still flash in my eyes and it seems I have been there just yesterday. As I grew up, I started exploring North India and my first destination was Agra, home to the most romantic and monument of the world, the Taj Mahal. I stepped down the ladder from Agra to Mathura and Vrindavan and again climbed up to Kashmir and Rajasthan. That time I was too young to understand the regions' hidden myriad beauty and could only appreciate their majesty from outside. The eternal love story of Shah Jahan and Mumtaz, romantic saga of Radha and Krishna, love embedded Mughal gardens of Kashmir and royal dreamy palaces of Jaipur spread the air of love and affection in their own ways.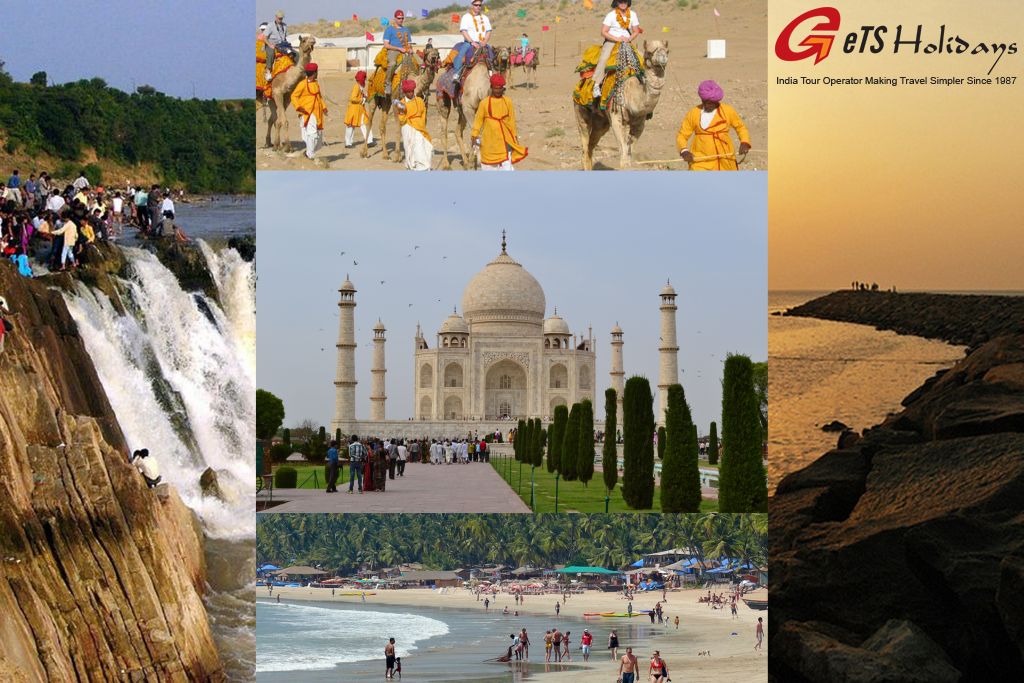 As I kept on traveling from north to south and west to east and visited places like Goa, Shillong, Darjeeling, Mumbai, Tamil Nadu, Gangtok and a lot more, I found that apart from natural beauty and manmade wonders, romance blows fully in the air of India. From my long term experience and explicit travel, now I can clearly say that India is a land of sheer love. It is a land where nature and human beings complement each other and give rise to a perfect milieu of unbound love. The love stories since the days of Mughals and Rajputs to the eras of Mahabharata and Ramayana are clearly embedded on the walls of Indian subcontinent. At my young age I was unable to understand their hidden romantic meanings, but as I grew up and visited them again I could clearly relate them to the romance that exists in the real human world. It is therefore that every Bollywood movie through its reels portrays the romance of human beings in destinations embedded with love, harmony and magic charm.
Wherever I have been my lenses feel short to capture India's romantic milieu. The Vivekananda Rock in the middle of the sea in Kanyakumari, Dona Paula Bay and serene Palolem beach in Goa, snow-clad mountains of Gulmarg, Taj Mahal under the moonlit sky, joyful toy train ride and lush green tea gardens of Darjeeling, romance and peace filled Havelock Island of Andaman, calm isolated Jal Mahal in Jaipur, sunset camel safari in the desert of Jaisalmer and sparking meadows and backwaters of Kerala under the monsoon sky are some of the destinations that mesmerized me with their unparallel beauty. It is not only me, but these destinations have remained favorite choices of couples since time immemorial. As I revisited these places I understood why so many couples from all parts of the world come here. They take them to their own fairy tale world and let them discover their love again and again. They offer utter solace and means to spend real moments of togetherness.
The story does not end here. Apart from romantic Indian destinations like Udaipur, Kerala, Agra, Kashmir, Shillong, Darjeeling, Khajuraho, several heritage hotels of India have been declared as world's most romantic hotels. Out of them, Taj Lake Palace in Udaipur tops the list. It is the home to royal weddings and regal honeymoons. So if you want to celebrate your love not once but again and again, drop in to India. Its charm and splendor will adorn you like a prince or princess and amidst its historic and romantic sagas, you will pen down the most romantic episode of your life. Who knows, one day your love story might get spread all across the world.