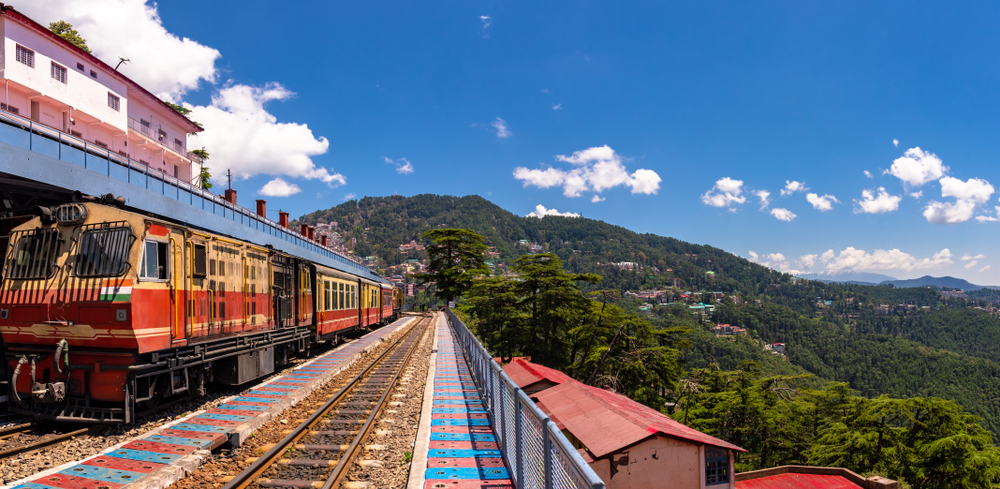 Since the start of a new era when the British paved way for steam locomotives all over India, it has given immense pleasure and a sense of adventure riding in these trains. Today, Indian Railways are the main source of travel across India traversing awe-inspiring sights of paddy fields, lush meadows, and dramatic mountains. It is the largest rail network in Asia and the second largest in the world.
One such beautiful steam engine that stays in the heart of every traveler is the Kalka-Shimla Heritage Train. It provides a scenic access to the Summer Capital of India – Shimla. The entire train ride enlivens passengers as it gracefully winds through steep upward climb through pine forests and rugged mountains along the narrow track.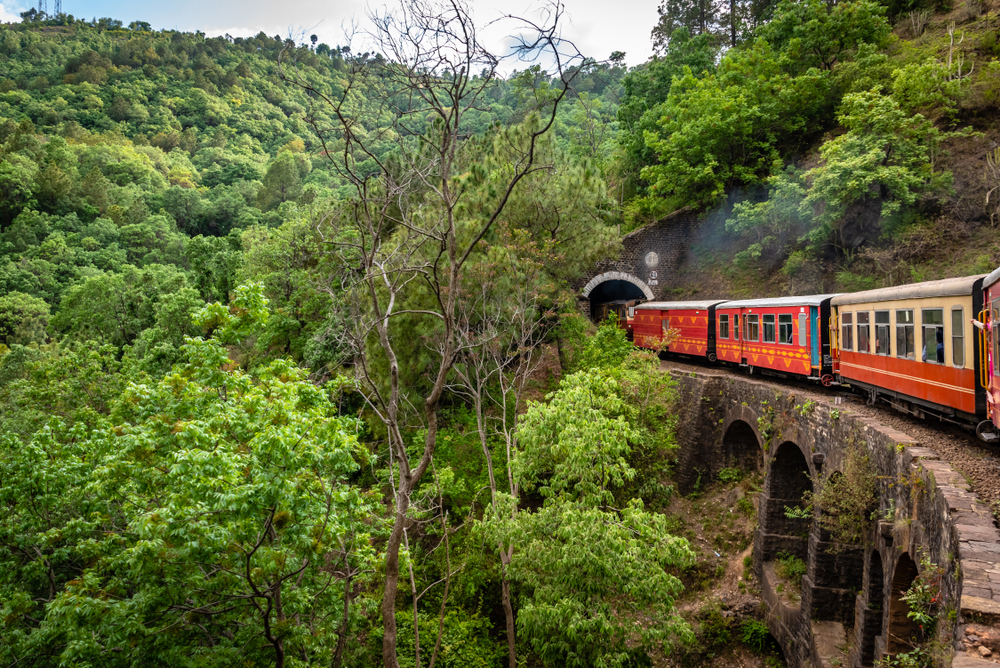 November 09 marks the 116th birth anniversary of Shimla Heritage Train after it first whistled through the winding tracks in the year 1903. The train provides an easy access to the hill station of Shimla and it is fondly said to be one of the most scenic train journeys in India spanning some 90 Kilometers. This is India's most incredible engineering marvel covering 900 stunning curves, 102 tunnels and 800 bridges.
World Heritage Committee of UNESCO gave this rail line a status of World Heritage in 2008 looking into the length, its extreme altitude, difficult terrain and tropical climatic conditions. Here, the longest tunnel spanning to over a kilometer is at Barog, also known as Tunnel No. 33, it take approximately 2.5 minutes to cross the tunnel at a speed of 25 kilometers per hour.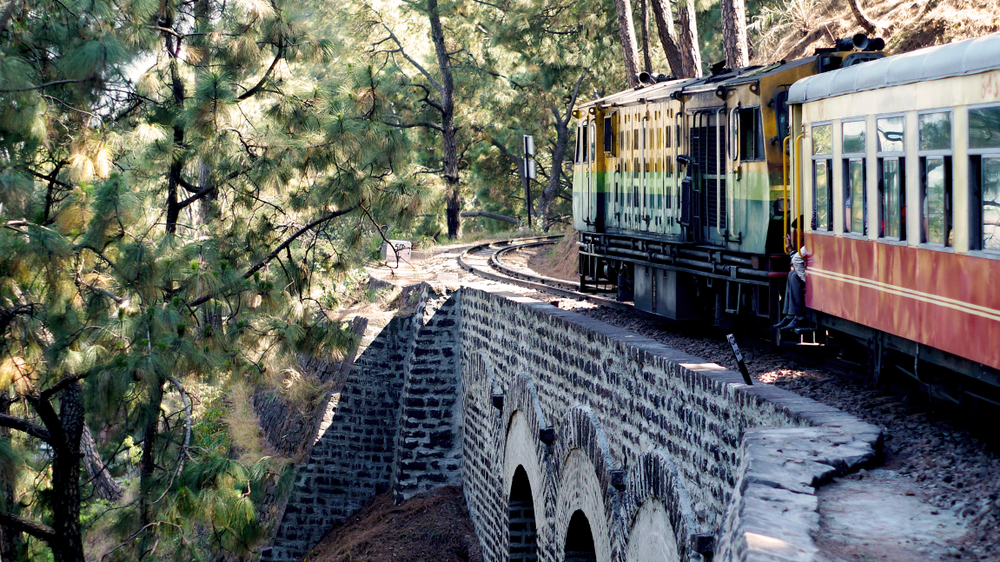 Taking a journey on the historic UNESCO World Heritage Kalka-Shimla toy train is like going back in time. It's slow pace gives opportunity to the passengers to soak in the surrounding hills and valleys. Today, you can still take a trip to Shimla located in one of India's most mountainous northern state of Himachal Pradesh via steam toy train from Kalka which is located close to Chandigarh.
There are five major trains that leave for Shimla from Kalka daily. Kalka-Shimla NG Passenger is for the adventurous travelers who do not mind long journeys. This train leaves in the morning at 03:30 from Kalka and arrives in Shimla at 08:55. Shivalik Deluxe Express departs from Kalka at 5:45 and arrives in Shimla at 10:5. Kalka-Shimla NG Express is a general train; it departs from Kalka at 06:20 and is scheduled to reach Shimla at 11:35.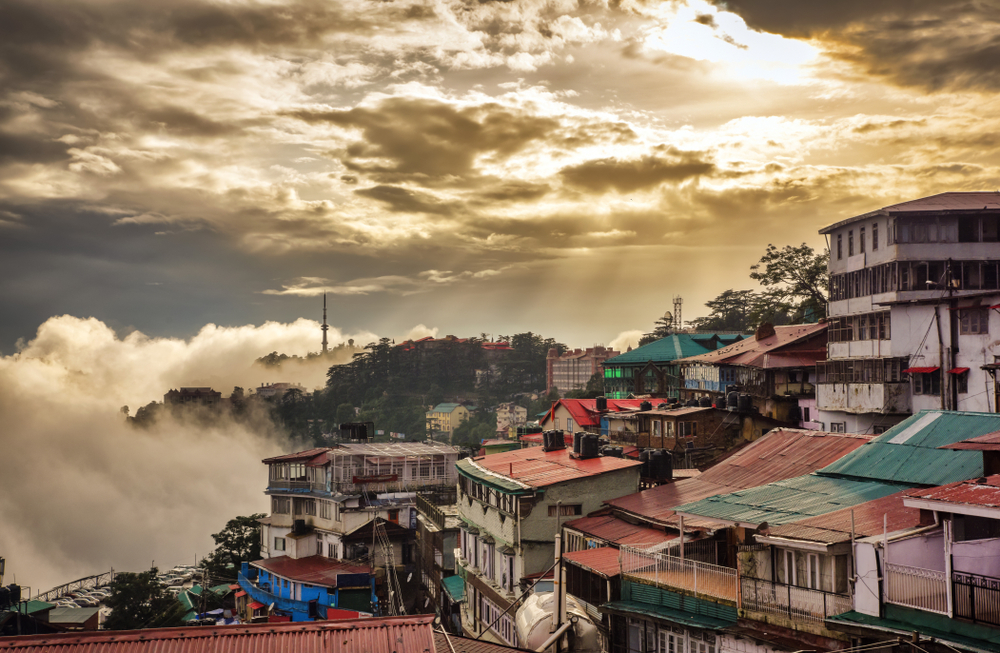 Himalayan Queen departs from Kalka at 12:10 noon and arrives in Shimla at 17:30. The journey may take up to seven hours. Rail Motor Car departs from Kalka at 05:25 and arrives at 09:25. Amongst all of these, the most popular train is Shivalik Deluxe Express. It is a premium express train with cushioned seats, wide glass windows and upgraded toilets. Food is also provided accompanied with relaxing music. If this is not luxury on wheels than what is?