India is an abode of Gods and Goddesses and Lord Shiva is undoubtedly the most revered God here. Lord Shiva (God of destruction) is usually worshipped in the form of Jyotirlinga and is believed to bless his devotees with salvation. As per Hindu legends, Lord Shiva appeared as a fiery column of light at 12 different sites in India and each of them have a Jyotirlinga. Originally, there are said to be 64 jyothirlingas but only the below 12 Jyotirlingas are considered of great holy significance.
1. Somnath Temple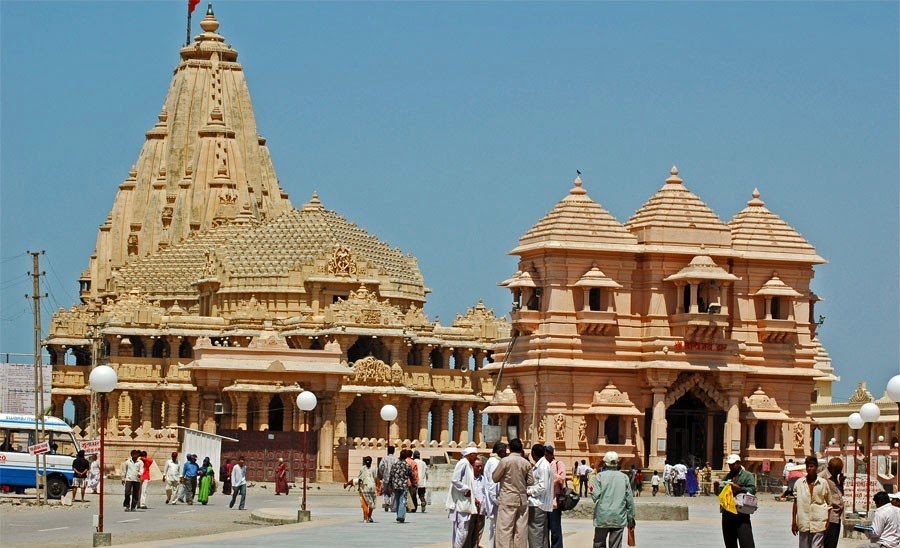 It has the first one of the 12 Jyotirlingas of Lord Shiva, located in Saurashtra, Gujarat. How the Jyotirlinga was formed? According to Shiva Purana, the moon God married to 27 daughters of Daksha Prajapati, out of which he was most close to Rohini. Daksha Prajapati after seeing moon God's negligence towards other wives, cursed the moon God to lose all its shine. The moon God and Rohini then worshipped the Lingam after which they were blessed by Lord Shiva and the moon regained its radiance. Ever since then Lord Shiva resided there eternally and was called by the name Somchandra.
2. Mallikarjuna Temple
The Mallikarjuna Temple is located at Shri Shaila Mountain (also Srigiri, Sriparvatha) in Himachal Pradesh. It is considered to be one of the most ancient areas in India. It is said that whoever sees the tip of this mountain one, achieves freedom from all sins.
3. Mahakaleshwar Temple

The renowned Mahakaleshwar Temple is located in Ujjain city of Madhya Pradesh. Here, Lord Shiva is worshipped as Mahakaleshwar and the idol of Shiva is called dakshinamurti. This is the only temple where the Lord Shiva's idol is facing southwards. On the day of Mahashivratri (a Hindu festival celebrated in honor of Lord Shiva), it attracts a huge flock of tourists and a nearby huge fair is crowded with devotees throughout the night.
4. Omkareshwar Temple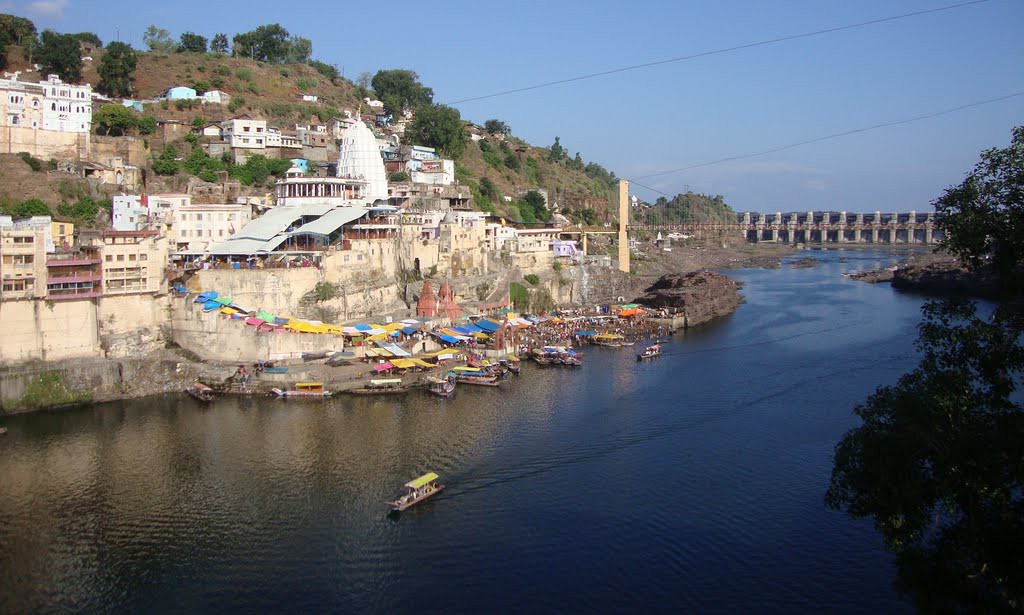 Omkareshwar Temple is one of the most visited temples of Shiva in India. Situated 78 km from Indore, it is the second Jyotirlingam present in Madhya Pradesh. This temple dates back to as old as 10th century and is situated on an island named after "OM" – a sound that gave birth to the whole universe and living being. Many devotees visit this temple on Mahashivratri every year to seek the divine blessings of Lord Shiva.
5. Vaidyanath Jyotirlinga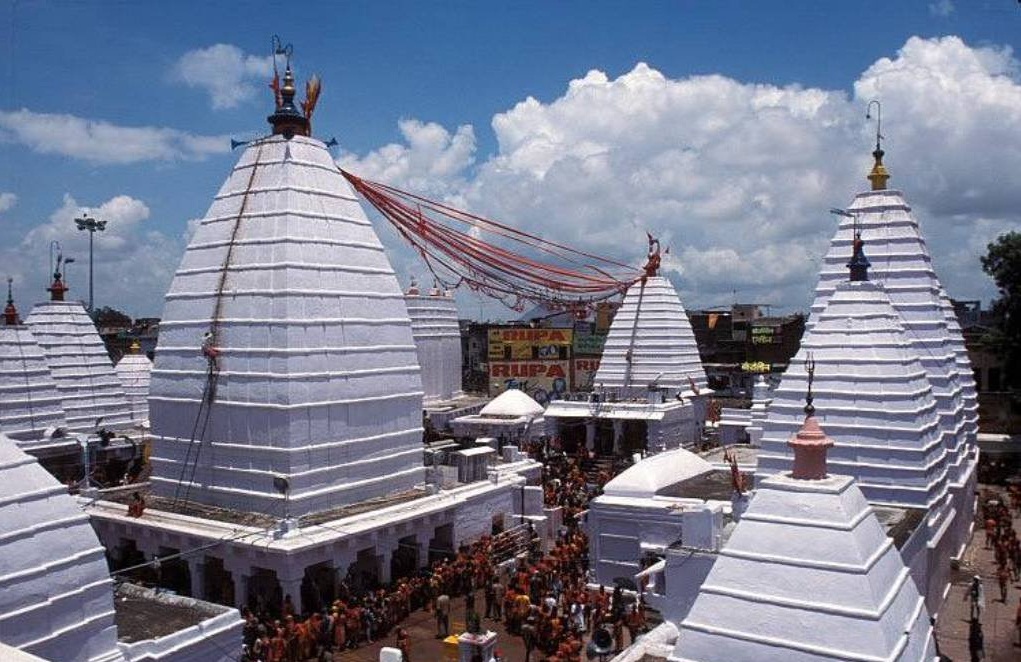 This temple is located in Deogarh, Jharkhand and one of the most important shrines of Lord Shiva. It is a complex of 22 other temples. The tip of the Shivalingam is slightly damaged, which is said to have chipped off while Ravan (most revered devotee of Shiva) tried to uproot it. This temple is believed to be rebuilt by Rani Ahilya Bai (Holkar Queen of the Malwa kingdom) in 1776.
6. Bhimashankar Jyotirlinga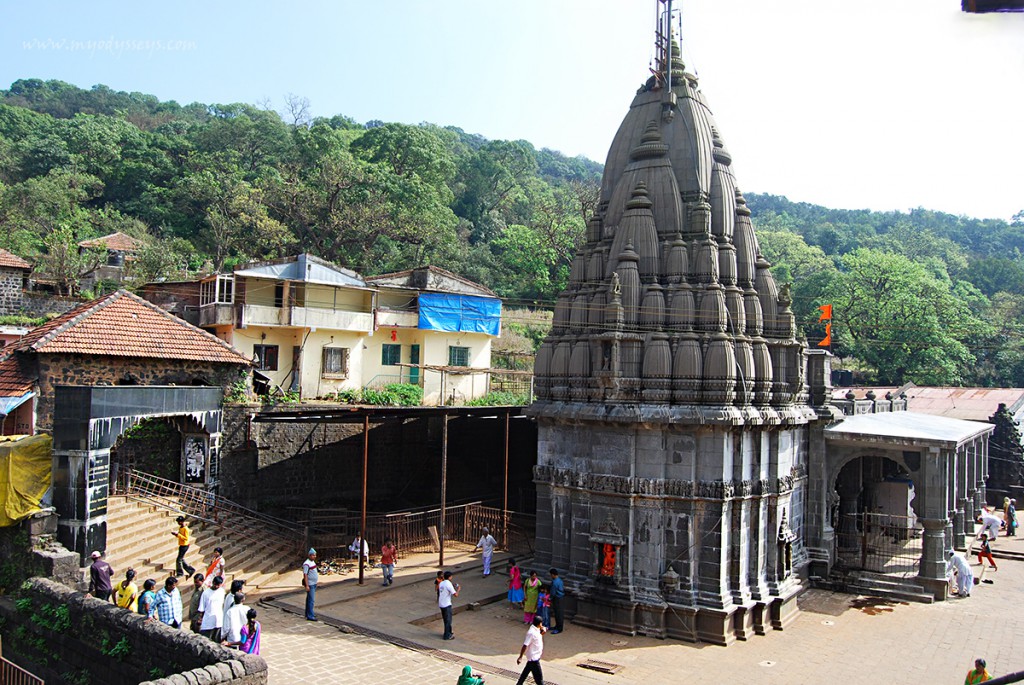 This temple is located amidst the Sahaydri mountains in Pune, Maharashtra. As per legends, it is said that after defeating the demon Tripasura, Lord Shiva rested on the Sahaydari mountains and from his sweat, which formed the Bhima river. This temple dates back to mid 18th century and has a Nagara style of architecture. Nearby this temple is a huge bell weighing 5 mans(1 man=40 seens) with 1721 AD inscribed on it.
7. Rameshwar Temple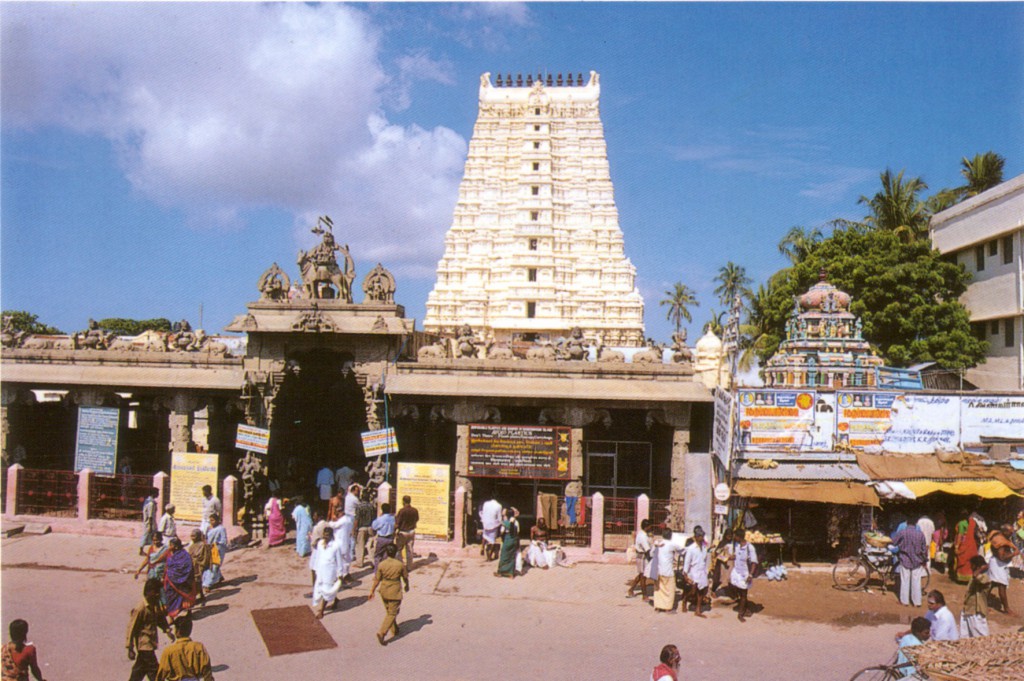 It is the southernmost Jyotirlinga located at the peninsular tip of India, in Tamil Nadu. This temple shares close links with the epic Ramayana. As per legends, it is the temple where Lord Rama prayed to Lord Shiva to atone the sin of killing Ravana. It is also said that Lord Ram worshipped the Linga (known as Ramanathar), after killing Ravan.
8. Nageshwar Jyotirlinga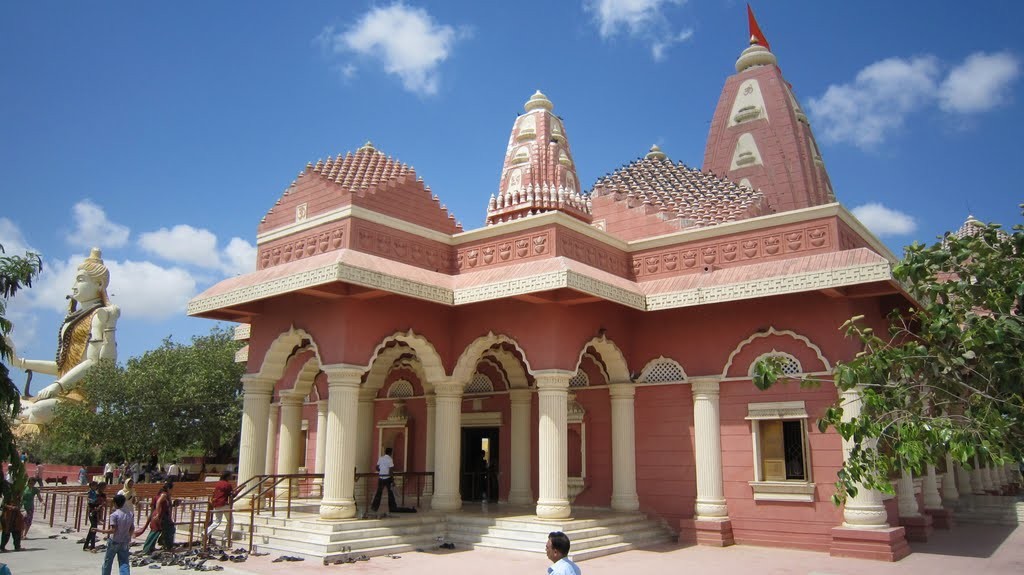 This temple located in Gujarat has a 25 m tall statue of Lord Shiva. It is believed that whoever meditates here achieves protection from all poisons. It is also said that whosoever prays at this temple turns fearless of snakes and this deep-rooted belief adds to the significance of this glorious temple.
9. Kashi Vishwanath Temple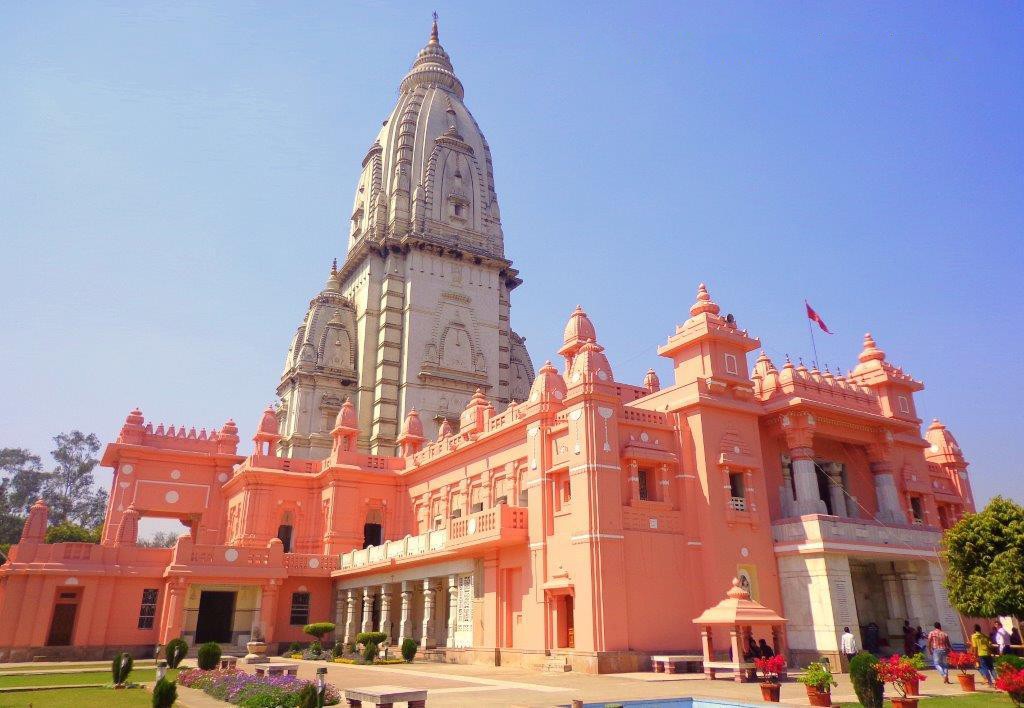 Nestled in Varanasi – called the abode of Lord Shiva, this temple's presiding deity is Lord Shiva. It was built in the year 1780 by Maharani Ahilyabai Holkar (the Holkar Queen of the Malwa kingdom). It is believed that Varanasi was the first place where the Shivalinga emerged out of the earth's crust. Also, it is said that Lord Shiva himself resided here. You can now enjoy this holy city of India through our Varanasi tour. Click on https://www.getsholidays.com/golden-triangle-with-Varanasi.asp to know more.
10. Trimbakeshwar Jyotirlinga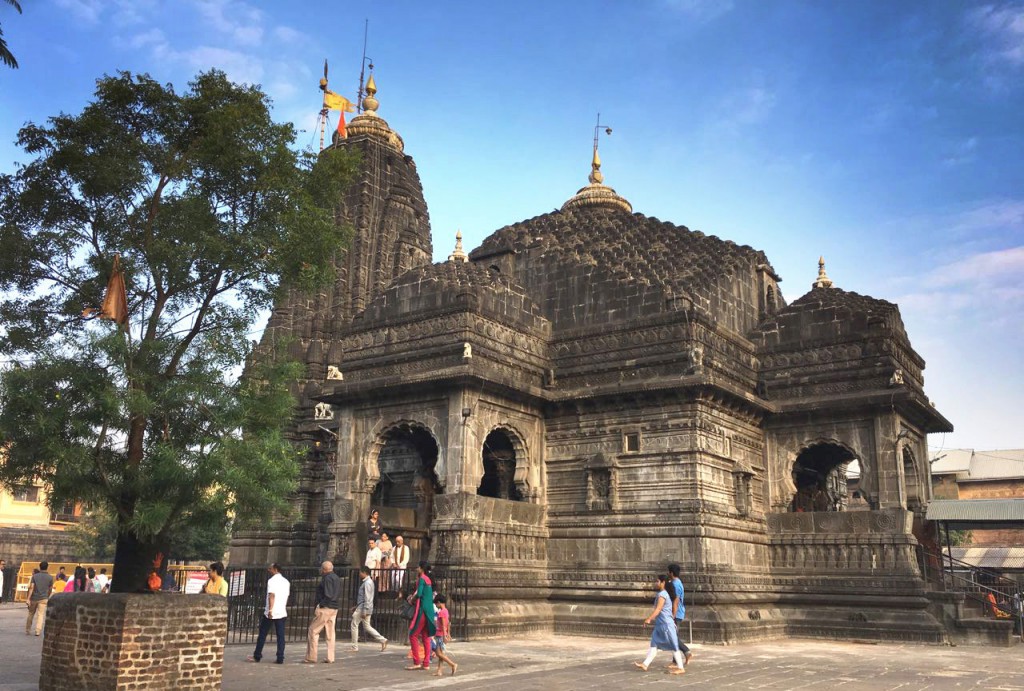 Trimbakeshwar Temple is located in Nasik, Maharashtra. This temple is said to be the source to the river Godavari – the most sacred river in South India. According to Hindu mythology, praying to the Linga of this temple fulfills all the desires. An extraordinary feature about this temple is that it has a three-faced Linga symbolizing Lord Brahma (creator), Lord Vishnu (upkeep) and Lord Rudra (fierce form of lord Shiva).
11. Kedarnath Temple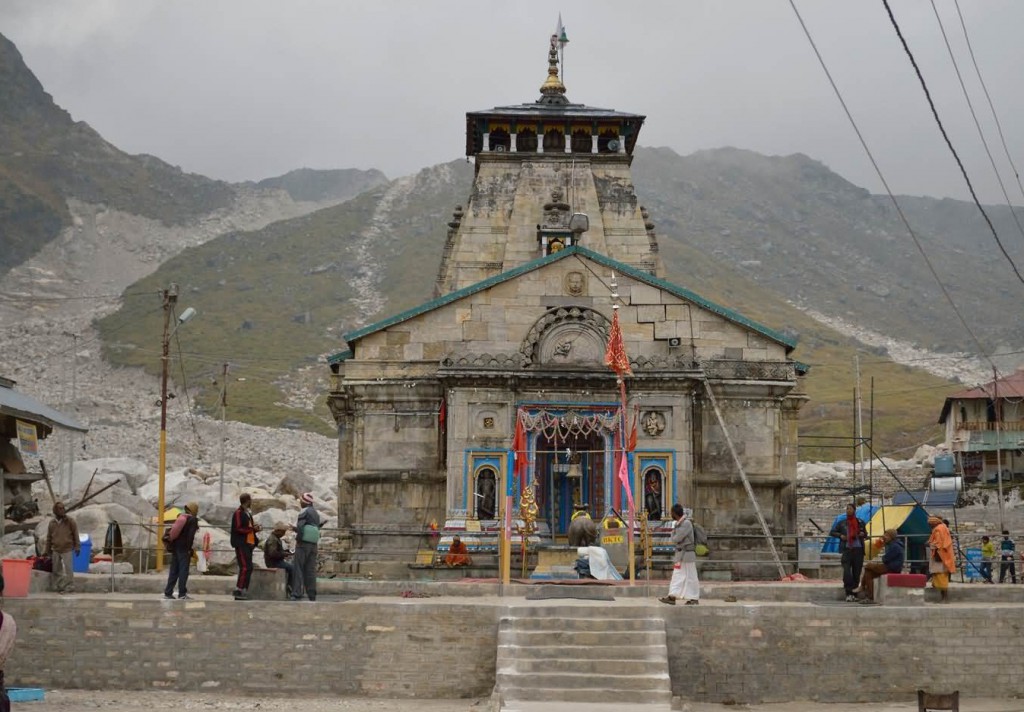 Kedarnath Temple is located in the Garhwal Himalayan range, Uttarakhand. Here, Lord Shiva is worshipped as "Kedarnath". This temple is open to visitors only from the end of April (Akshaya Tritriya) to Kartik Purnima (usually November). It was built by the Pandavas in order to seek the blessings of Lord Shiva and wash away their sin of killing their kith and kin, as per the epic Mahabharata. It is one of the sites of the India's Chota Char Dham pilgrimage in the Northern Himalayas.
12. Grishneshwar Temple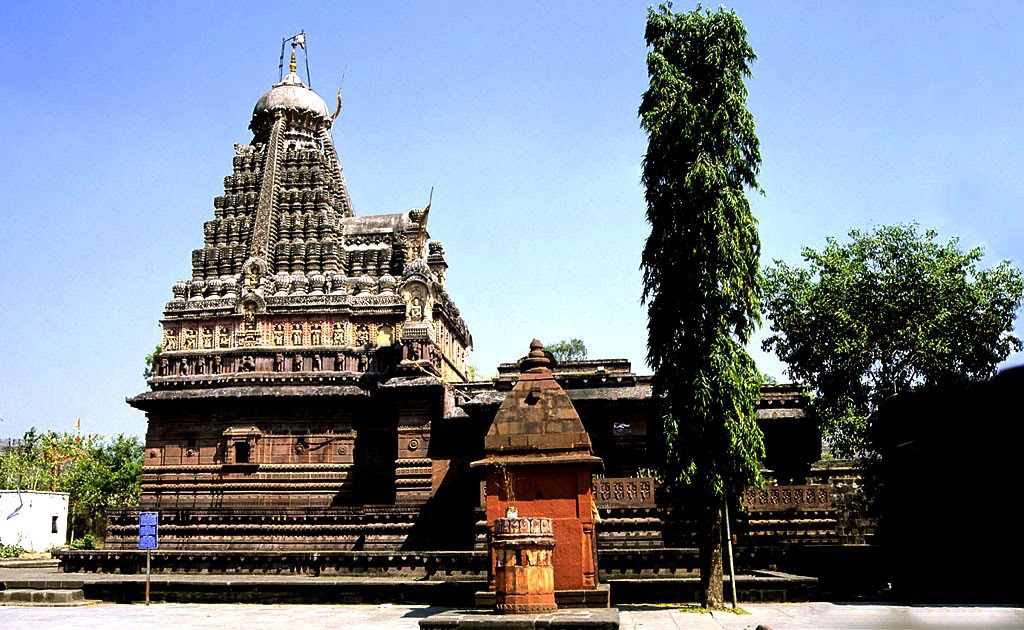 The Ghrishneshwar temple in Maharashtra was built by Maloji Bhosale (the grandfather of Shivaji – the founder of the Maratha Empire) in the 16th century. According to Shiva purana, it is said that Kusuma, a strong follower of Shiva, worshipped Shiva everyday. Upon her son's murder by her own sister, she was depressed and Lord Shiva pleased by her devotion, appeared and blessed her son with life again. Since then Lord Shiva manifested himself at the very site and the Linga is called Jyotirlinga Ghusmeshwar.
Most of the temples with Jyotirlingas of Lord Shiva have been rebuilt or are affected by natural calamities several time but they still continue to fetch large number of footfalls around the year. Every Jyotirlinga has a story linked to its existence and the best way to discover the significance of these Jyotirlingas is only by actually visiting them.