It is a dream weaved with a strong emotional thread by all of finding our dream partner and tying the eternal wedding knot. Once this heavenly ceremony takes place and we are over with all rituals and customs, we take out at least a week's time to go for the much awaited romantic vacation of life, honeymoon. It is the time we make a deep bondage with our partner and celebrate moments of sheer romance and privacy like never before.
The world is blessed with exquisite romantic destinations where natural beauty and manmade wonders come together to adorn you with love, beauty and tranquility. India is one such country in the world map whose myriad human creations and bounteous natural beauty has attracted millions of honeymoon couples since time immemorial. Southern part of India is blessed with some of the most gorgeous, breathtaking and rejuvenating destinations where sea, hills, rivers and forests come together to create a world of utmost peace and splendor. For all the romantic souls, here is the list of South India's top honeymoon destinations.
Coorg: it is a charming little hill town in Karnataka often referred to as the 'Scotland of the East'. The refreshing aroma of coffee plantations, the sight of floating morning clouds, plentiful orange orchards and acres of picturesque lush green hills and valleys attract the mind and sight of honeymoon couples. Couples can sit, relax, inhale the refreshing aroma of coffee and engulf the beauty of Coorg during their honeymoon days.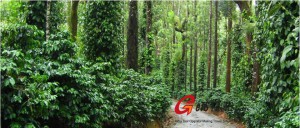 Ooty: assorted with cozy cottages, luxury resorts, lodges, budget hotels and restaurants, Ooty is just the perfect destination if you are looking for a nature- friendly tranquil honeymoon. This quaint hill station in South India has remained a favourite destination for love birds who want to celebrate the initial days of their married life. From a leisure honeymoon to an adventurous one filled with angling, hand gliding, trekking, etc, Ooty is the perfect place to break the ice and start the journey of life together.
Kerala: a land of tranquil backwaters, hilly tea estates, azure sea and rich culture, Kerala is gifted with utmost beauty of nature and rightly termed as 'God's Own Country'. From the tea gardens of Munnar to the backwaters of Alleppy and from the beaches of Kovalam to the Portuguese architectures of Kochi, the land has a lot to explore and a lot to cheer up your honeymoon mood. A swim in the sea, a romantic houseboat cruise along the backwaters, walk through the placid trails of tea gardens and sipping a cup of steaming coffee in Kochi's café help break the ice and fall in love again and again.
Mysore: while the royal Mysore Palace gives a regal princely start to your honeymoon, the romantic Chamundi Hills transfers you to the love filled fairytale world. Again with a lot of sightseeing spots packed up like Mysore zoo, Karanji Lake, Kukkarahalli Lake, Brindavan Gardens and Lalitha Mahal Palace, Mysore gives you every reason to spend your honeymoon vacation and celebrate the initial days of wedlock. With soothing climate and natural beauty added to manmade splendors, Mysore adds heaps of glitters to your much cherished romantic holiday.