If you feel that you have explored enough of Goa beaches and highly satisfied with sunbath and spa, then skip spending your remaining vacation days in the same way. Interestingly, the smallest state of India has a lot in its kitty to surprise you with. Take a break from those leisure beach walks and make you way to Goa's evergreen forests spread over several wildlife sanctuaries. I am sure you will give an excellent finishing touch to your Goa holiday.
Mollem National Park
The national park is located in Mollem town that lies at a distance of 60 km south east from Panaji. It is spread over an area of 240 sq km, the forest is the abode to King Cobra, Hump-nosed pit viper, Indian rock python, Malabar pit viper and several species of birds like Blue Mormon, Crimson Rose, Tailed Jay, Malabar Tree Nymph, Tamil Yoeman, Plain Tiger and Lime Butterfly. Take a jungle safari, go deep into the wild and enjoy the proximity of dense flora and fauna. Here you will also spot Devil's Canyon, Tambdi Surla temple, Sunset Point and Tambdi Water Falls.
Mhadei
It is a dense forest which was notified as a sanctuary in the year 1999. The sanctuary is spread over an area of 208 sq km and the famous Mandove River of Goa flows through the sanctuary. The wildlife reserve is famous for the giant sloth bear, but you will also come across mongooses, wild dogs, slender loris, deers and panthers. Various species of birds like Nilgiri Wood-Pigeon, Hornbill, Malabar Parakeet and White-Bellied Blue flycatcher can also be spotted all around the sanctuary. The forest environment is beautifully protected by locals, which is also one of the reasons for an increased tourist influx to the forest.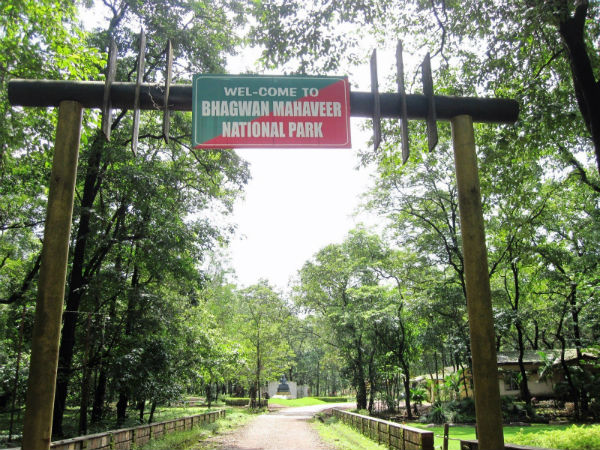 Bhagwan Mahavir Wildlife Sanctuary:
From Panaji on the way to Belgaum, rests the Bhagwan Mahavir Wildlife Sanctuary covering an area of 240-sq-kms. It is a thick forest clad slope and a paradise for animal and bird lovers. Several animals like Gaur, Sambar, Leopards, Spotted Deer, Slender Toris, Jungle Cats, Malayan Giant Squirrels, Pythons and Cobras rest inside this forest reserve. Its picturesque setting on the foothills of the Western Ghats gives rise to a beautiful view of the countryside. Embark on a jeep safari to enjoy the wilderness of Bhagwan Mahavir Wildlife Sanctuary.
As it is known to all that Goa with its plethora of sightseeing destinations leaves a traveler spoilt for choices, the above mentioned wildlife sanctuaries simply reminds one about this truth. Several Goa holiday packages offered by GeTS Holidays give you a chance to get acquainted with the wild.