Be it the rains, the scorching heat or the chilly winter air, for a traveler or a wanderer, every season brings with it something unique to explore. Since winter has already arrived in India, temperature has cooled down, misty clouds have started to flow, cool air is being felt everywhere and gradually snowflakes will blanket the mountain bodies. During this time of the year what one wants is a bit of relaxation amidst serenity and natural beauty. And if one wants to add a shade of luxury to a rejuvenating vacation, then the list below will turn out to be helpful.
The Khyber Himalayan Resort and Spa: Spending few days amidst the snow covered hills of Gulmarg turns out to be more beautiful and highly luxurious if the Khyber Himalayan Resort and Spa is chosen as an accommodation option. Built in the style of European Alpine Ski resorts, the resort is a short walk from the Gulmarg Gondola Station. With two wooden storey units, the Kashmiri style rooms open up to magnificent views of the Appharwat mountain ranges. The rooms with teakwood floors, antique mats inserted ceilings and crewel embroidery symbolize world- class luxury in the heart of Himalayas. Added to the luxuriously decorated rooms, the resort also hosts Paradeez Gardens, restaurant with multiple cuisines, retail outlets and a ski shop. Anybody in search of maximum serenity, out of the world luxury and nature's elegant beauty and frozen environment, must try out this resort in the Paradise on Earth, Kashmir.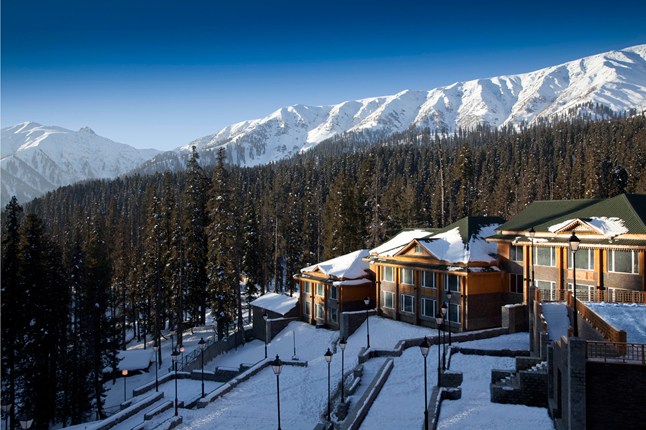 Wildflower Hall: One, who wants to escape the crowded Mall Road and budget hotel stay in Shimla, must opt for this luxurious Wildflower Hall hotel, nestled at a height of around 8000 feet above sea level. Spread over an area of around 23 acres of pine and cedar woods, the hotel is beautifully decorated with rich colonial style furniture, teak wood floors and hand- weaved rugs. While the plush rooms offer spectacular views of the surrounding mountain ranges, the heated swimming pools, spa and gymnasium give maximum chance to unwind the stress. Far away from chores of crowded hill stations, this hotel is an exception creation to drink, dine, enjoy and relax amidst the winter winds and snow-capped mountains.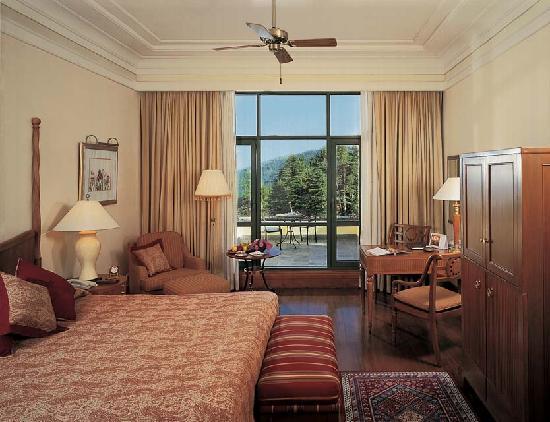 Ananda in the Himalayas: a land where adventure and spirituality rests in harmony, a luxurious resort and spa like Ananda in the Himalayas adds luxury to heighten up the adventure mood. It is located between Rishikesh and Haridwar overlooking the holy Ganga River. The resort offers a lot of rejuvenating therapies for anti- ageing, detoxification and de-stressing apart from European, Ayurvedic and Asian Spa. Meditation and yoga classes are also held for guests during their stay.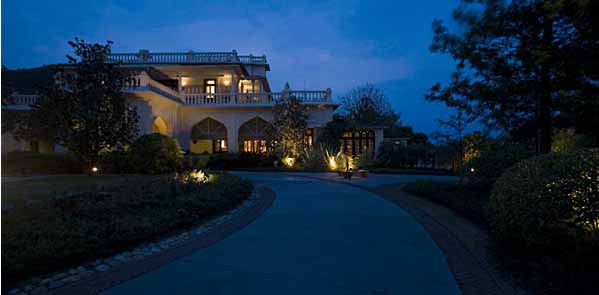 Savoy Hotel: the beautifully enamored hill station of Ooty beholds in it a resting place of utmost luxury and elegance. It is nothing but Savoy Hotel, a 5 star property of Taj group spread over an area of six acres. The hotel is dotted with several 19th century cottages, English- style pub, restaurant and coffee zone. One can indulge in a healing spa therapy and adventure activities like jungle safari and trekking at the same time.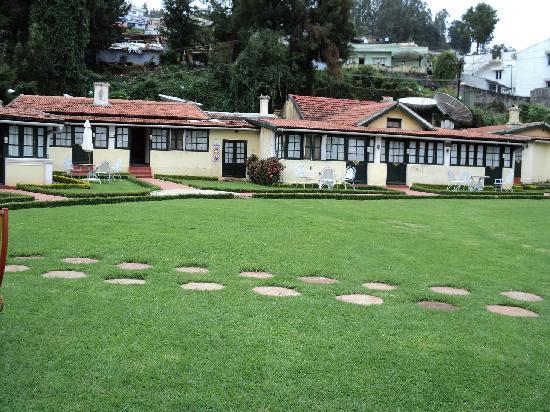 During winters, Indian hill stations outcast in beauty. Snowflakes, frozen wind, steaming cup of tea or coffee and coloured leaves create a magical aura to witness and cherish forever.