Often referred as "The world capital of Yoga", Rishikesh is the Gateway to Garhwal Himalayas, located almost 25KMS north of the city Haridwar. The city catapulted to Western fame when the Beetles visited the Mahesh Yogi's Ashram in search of Peace and change. The enthralling hills surrounding the city soon became an alluring factor for the rest of the world and travellers from all walks of life came crawling in.
Soon, all the history and legend unfurled and the hidden valley came to be known as, "The Place of Sagas". The land is considered to be sacred as it is believed that mediation at this place leads to attainment of Salvation or Moksha. Rishikesh homes numerous Yoga Ashrams, herbal Spas, natural resorts and has become a hotspot for Adventure activities.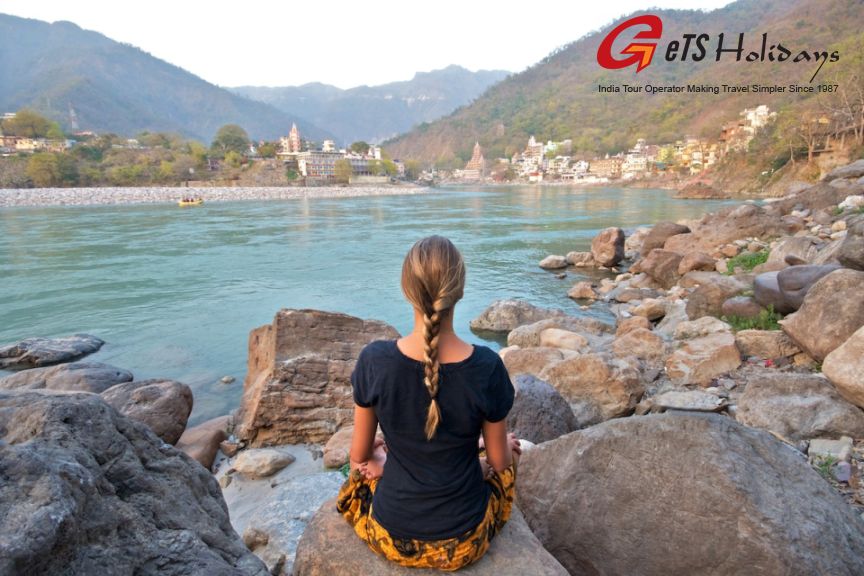 Apart from being a magnet for spiritual seekers, Rishikesh attracts most of north-India during the Rafting season. It is also a center for hiking, backpacking, rock-climbing, rappelling, Kayaking and Bungee Jumping. Although the rafting season starts from the month of March and ends in September, travellers visit the city throughout the year.
White water rafting enthusiasts, both from India and abroad, travel to the Ganges, as the mighty River offers medium to rough rapids rated class 3 and class 4. The spiritual side of the city overshadows the more recent sports, as an almost lyrical breeze blows down the valley, and the pilgrims take a Holy dip followed by the ceremonial Ganga Aarti. With the temple bells ringing amidst the spellbinding sound of religious hymns, you are transported to a new world.
Rishikesh is a combination of religion, Culture, Adventure and history, the point where Ganges leaves the mountains and prepares herself to begin a long journey through the plains. Away from all the rush and hoopla of the city, Rishikesh provides a much calmer pace, both in life and in tourism. A few days spent in the quaint luxury of Rishikesh will be a heavenly experience.