Otherwise referred to as India's tech city, Bangalore is also a beautiful retreat for leisure seekers and luxury travelers. A lot of exotic five star resorts built up in Bangalore offer great stays to blow away the cobwebs and enjoy a pleasant vacation with friends and family. Aptly located away from the hustle bustle of the city, the resorts provide plenty of open space to walk, explore and rejuvenate one's own self. Abundant greenery, verdant gardens, walking track along with spa, swimming pool and other entertainment options are perfect healing balm after a stressed out week.
The Golden Palms: apart from well appointed luxury rooms, the Golden Palms at Bangalore is the abode to royal wedding venues, huge relaxing swimming pool, multipurpose hall, Balinese and Thai spa and abundant greenery to walk and explore. The resorts restaurant serves a variety of delicious items which allows guests to choose the menu as per their taste buds. Also, depending upon the budget, guests can choose deluxe rooms, presidential suits or deluxe suits as their accommodation option.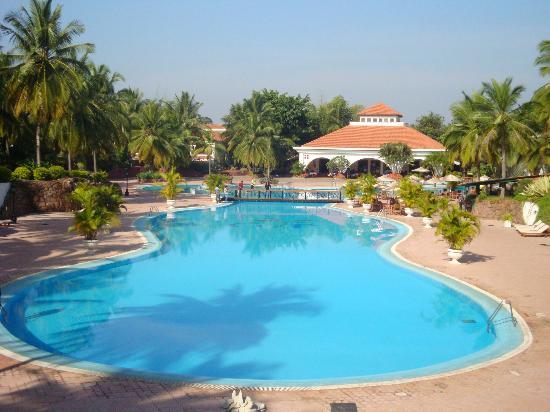 Clarks Exotica Resort and Spa: this exotic resort located away from the hustle bustle of the city is a perfect destination to unwind and rejuvenate. Impressive architecture spotted with a high- end gymnasium, lavish wedding venues, multi cuisine restaurant, in- house bar and luxuriously appointed rooms give ample reason to relax and enjoy in peace and comfort.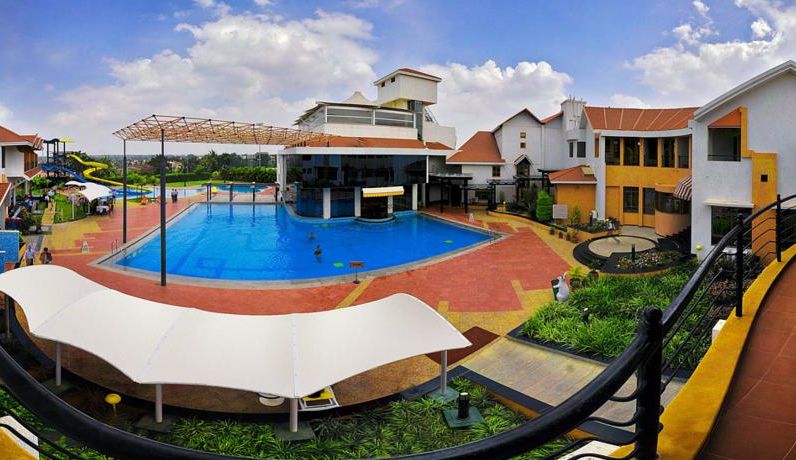 Guhantara, the Cave Resort: this fascinating resort enlivens the adventure mood of a traveler and gives him an out- of- the- world experience of his much awaited vacation. Cave like accommodation, low- lined roofs, dim lights, furniture and walls with wooden carvings and spotted greenery give the feel of residing in the Stone Age. Apart from basic therapeutic treatment like spa and herbal massage, the resort also offers adventure activities like tunnel trekking, bicycle riding, volley ball and archery. Kids' play area and swimming pool with waterfall are added reasons to plan a holiday at Guhantara, the Cave Resort.