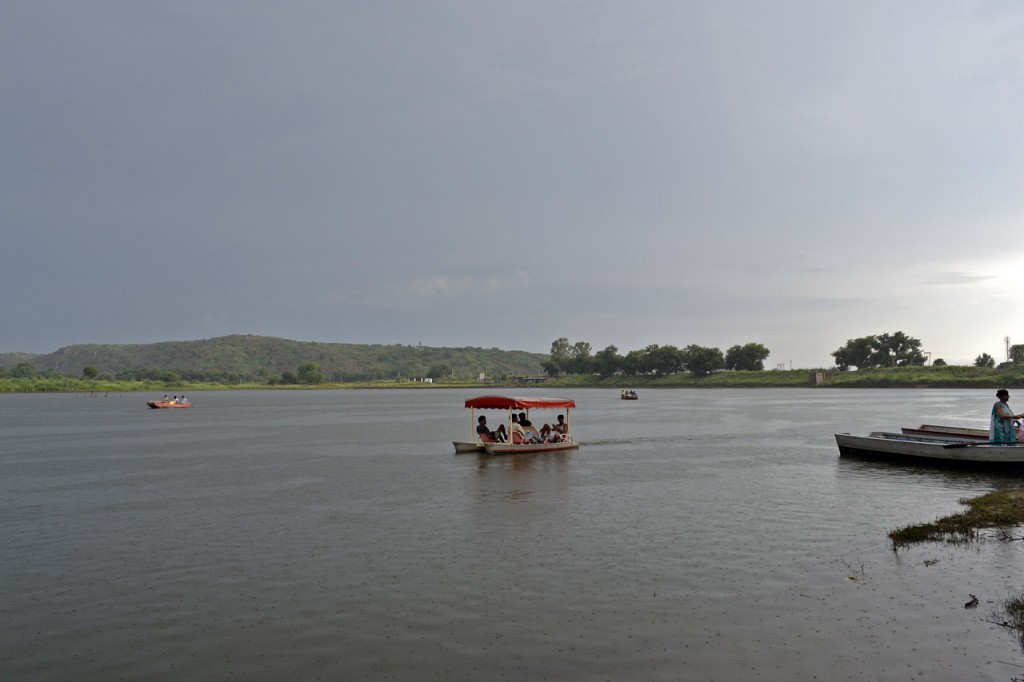 Ever thought of enjoying a hot-air balloon ride while you are busy exploring the chaotic streets of Delhi? If yes then here is an ultimate option for you to experience a hot-air balloon ride for that extra adrenaline rush in your trip to Delhi.
    HOT-AIR BALLOON RIDE AT DAMDAMA LAKE
Damdama Lake is a reservoir located in Sohna, Gurgaon district of Haryana in India. This lake, one of the biggest lakes in Haryana, is spread across 3,000 acres (approx.) and is around 20 feet in depth. The origin of Damdama Lake located in the Aravalli Hills dates back to 1947, when a dam constructed by Britishers was converted into a rainwater harvesting system.
Known as the nature's paradise, it is around two hours drive from Delhi and only an hour's drive from Gurgaon. It is an ideal hotspot for adventure lovers. People residing in Delhi usually spend their weekends here – enjoying a picnic or trying out adventure activities. Apart from a hot-air balloon ride, it offers a plethora of options such as Rock climbing, Travoline trevasse, Free Fall, Commando Net, Double Trouble, Valley Crossing, Blind Fold Commando, Tug of War and many more.
A Hot-air Balloon Ride at Damdama Lake is organized by two companies: Wanderlust and Rock Sport adventures. Once you plan to take a hot-air balloon ride, your selected organizer will pick you up from the hotel and transfer you to the launch site. Once you are set to fly with the winds blowing over the Damdama Lake, you will be at an elevated height of approx. 5,000 feet and the ride lasts for an hour. The cost of hot-air balloon ride varies depending upon the company you choose to go for. Also, remember to do prior bookings for the same.
Things you must do:
1.Wear comfortable clothing;
2. Put on a comfortable pair of shoes;
3. Carry a pair of sunglasses.
How to reach Damdama Lake?
There are ample cab facilities available to reach Damdama Lake, located on Delhi-Alwar Highway. The best time to visit Damdama Lake is October to March.
Closing Thoughts
For foreign tourists, a visit to Damdama Lake is a great day outing. The way to Damdama Lake is beautiful in itself as you will enjoy scenic views of lush greenery. Once you reach Damdama Lake, you can also enjoy elephant, camel rides. It is a complete hub of leisure for you as it offers a wide array of adventure activities, boat rides and treats your hunger pangs as well. So next time you visit Delhi, make sure to include a visit to Damdama Lake, in your travel diary.