India is the world's most rewarding destination. Though its diversity and vastness may at times turn complex and complicated, yet its vistas of the stupendous landscape leaves a traveler utterly awestruck. India has emerged as one of those countries in the world where luxury travel is personified with lavish resorts, royal medieval palaces, regal train journeys and rich culinary delights. If you are one of those who want to explore a country's utmost luxury that dates back to the medieval era and get treated like a king, then without thinking much about our pocket come to India. From your arrival to departure, you will be treated like God at the country's most luxurious places. Here are some tips for enjoyable vacationers like you, following which you will spend the most enjoyable and luxurious vacation.
There are several interesting tourist destinations in India whose fantabulous accommodation facilities and tempting sightseeing spots attract travelers from all across the globe. One such tempting destination is Delhi. The metropolis is a perfect mélange of ancient and modern India. Historical places like Red Fort, Humayan Tomb, Qutub Minnar, India Gate, Lodhi Gardens, President's House and Jama Masjid travel you back to the rich Indian past. Plenty of luxury hotels ran by groups like Taj, Leela, Oberoi and ITC are located in Delhi. World class accommodation facilities, entertainment options like spa, Jacuzzi, Ayurveda treatment and world class cuisines turn your stay to be the most lavish one. New age shopping malls here are shelters to several reputed national and international brands. On your visit to Delhi you can relish the rich Indian history, stay in a presidential suite of a 5 star hotel and shop from world's famous brands.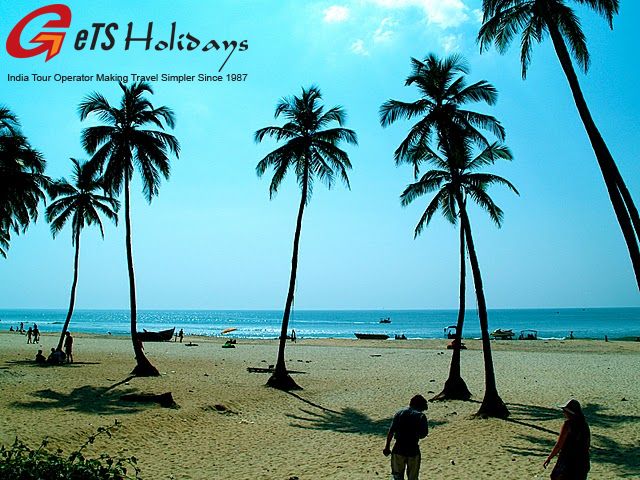 India's smallest state, Goa, does not lack behind when luxury holiday comes into discussion. Apart from sandy beaches and ancient cathedrals, Goa is the home to India's most exotic beach resorts. If you plan a luxury trip to India, do give Goa a priority because on a Goa vacation you get to enjoy the opulence of a private beach resort. Royal sea facing rooms, a host of local and international cuisines, private dining and entertainment options give you plenty of choices to spend your money in a regal way. 5 star beach resorts like Taj Exotica, Kennilworth, Lalit Golf and Spa, Park Hyatt etc are ultimate choices of exotic vacation seekers.
Rajasthan is where luxury is defined in a princely way. Home to several medieval royal forts and palaces, Rajasthan draws the picture of rich Rajput culture. Aptly termed as the land of kings, it is the hotspot for royal Indian weddings. Lots of its intricate forts and palaces have now been converted into heritage hotels by India's big hotel chains. Their interiors synchronize with Rajput style architecture and furnishings resemble the ones used by kings/queens. On your stay in such a heritage hotel you will get to pamper yourself like a royal individual and savor the taste of a real luxurious life that is inseparable from the Indian blood. Finally, in the south, Kerala is a state full of eco friendly resorts, golden beaches, wildlife and quaint backwaters. It is a favourite place for those who want to splurge money to get the feel of Indian royalty. The well appointed resorts provide the world's best Ayurveda spa and massages that heal all your diseases. For a real plush stay, book a room in Kumarakom Lake Resort or Taj Resorts and explore its mind- blowing royal facilities in the lap nature.
All said and done, the clock is ticking for you to enjoy a royal Indian vacation. It awaits to welcome you like a prince, treat like a king and bid adieu like a battle winner.