In no time Goa can leave you highly spirited with its local drink called Cashew Feni. Even if you have tried your favorite cocktail, wine or beer, have a glass of Feni to relish the local produce of Goa that has gone global today. With several Indian and foreign travelers hopping in to Goa throughout the year and tasting the Feni, this local produce became as famous as the exotic Goan dishes worldwide. This distilled beverage is unique only to India's smallest state. If you have a craze for alcoholic beverages, then take my suggestion and book your tickets for Goa. It has the lowest liquor taxes and highest variety of liquors in India. You will be left spoilt for choices and will surely pack few bottles back home.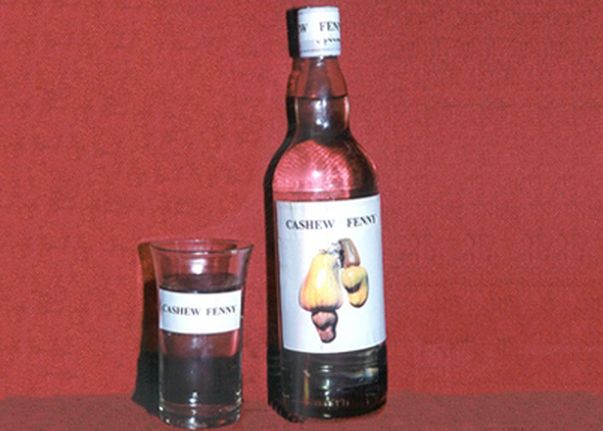 Cashew Feni is derived from cashew apples that are essentially nuts or seeds of a fruit. On the other hand there is another kind of Feni known as Coconut Feni. This pale yellow strong smelling liquid is usually drunk in undiluted form and tastes best when consumed immediately after preparation. Coconut Feni is even combined with sodas and is used in cocktails as a flavoring agent. Interestingly the Feni is also made by local people in their homes apart from distilleries and breweries. If you want to taste this local produce in its pure form, you have to visit decent restaurants that sell it without any adulteration. You can even visit the spice plantations or local breweries to taste the drink in its nascent form. A bottle of Feni in hand while enjoying the beauty of the golden sand beaches can simply set your mood in Goa.
No doubt Feni is one of the biggest identities of Goa apart from its delicious Goan cuisine. But remember that you should not go for swimming in the sea or even in your resort's swimming pool after having few sips of it. Sip the drink and have fun on the beaches or night clubs. It will add on to your experiences of an ideal Goa vacation.