A youth dominated country; India is also a welcoming ground for young travelers. When you are in twenties and want to experience the joy of expedition, then do not hesitate to come to India. It will content you with some adventurous and rocking destinations that you will feel like sharing with rest of the world. And here goes the bucket of places which you would love to explore before you turn 30.
Trek to Dudhsagar waterfalls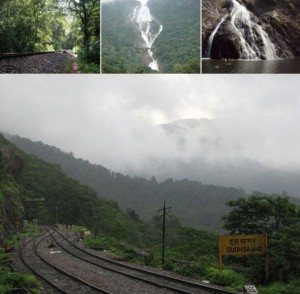 Trekking through the world's most exquisite waterfalls, Dudhsagar waterfalls will raise your excitement in every step you take. The journey brings with it some adventurous memories. Walk across the railway tracks and be careful of trains passing by. As you will start on with your trek from the Castle Rock railway station, you will pass through mountain terrains and thick jungle and get an amazing view of valleys. Crossing through dark tunnels while heading to the falls will make you have goose bumps. And after walking out of the 9th tunnel from castle rock, you will be able to hear the sound of heavy rainfall and the moment you approach it, you get the first magnificent view of the milky white waterfall. The gushing down of the high, mighty and voluminous Mandovi River as Dudhsagar Waterfalls will make you hold your breath as you will sink into the aura nature has created. An adventurous walk on the railway track through morning and night can actually fill you with lots of strange surprises.
Sunburn in Goa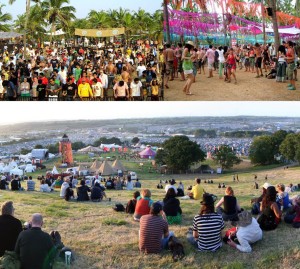 Goa is an ultimate destination for all party freaks. Before turning 30 you should come to the Sunburn festival in Goa to revive the party goer inside you. Dance under open sky within the beauty of Candolim beach, experience the music of finest musicians and crazy DJs ever and get mixed with the most happening and rocking young crowd. Tap you feet till the rocking music last and get all the fun you awaited for. One of the hippest festivals of India, Goa Sunburn is a must see festival in your twenties. It will just make you flow with the wave of thrill and fun.
Boat trip to Andaman
You seem to be pretty active and strong in your twenties. Then come to India and explore Andaman. Better you not take the air route and instead take the sea route either from Kolkata or Chennai and get the experience of a voyager on an expedition. A ship trip to Andaman is an experience in itself as you will get to feel the turbulence of waves, the roar of the sea at night, dolphins jumping over the turquoise water and you residing in a cabin while floating on the sea. And after two to three days you will reach the land of islands, Andaman. An ideal destination for all beach lovers, the golden sand beaches and turquoise water will make your vacation a heavenly one. I am sure your young age won't make you feel tired during the journey.
Haunted Bhangarh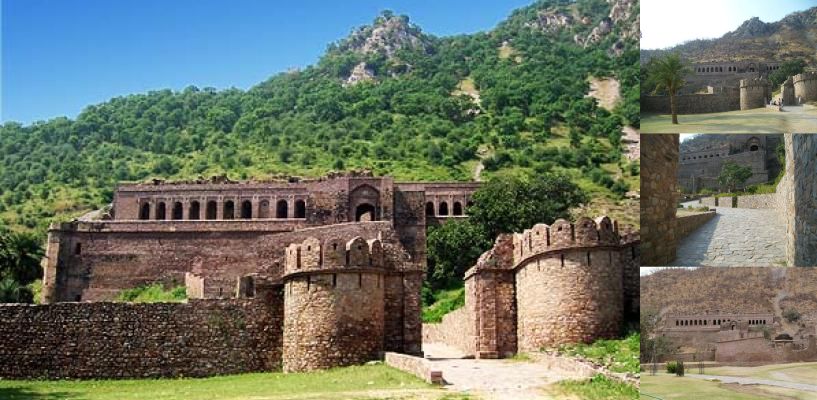 Oh it seems you do not believe in ghosts and are not scared of a haunted house. India won't disappoint you even if you travel to this country for a haunted expedition and get spooked by the darkness. So let us try our luck at Bhangarh Fort in Rajasthan. The myth of the fort says that the entire township was obliterated one day and since then no one dared to visit the spot. The abundant green grass surrounding the fort in Bhangarh will stiffen your muscles if you are there during sunset. Considered to be one of the scariest places in India, visit Bhangarh when you are in twenties. It will take your desire for adventure to heights.