Travel and tourism is one of the major revenue generation sectors for the economy of any country.  No doubt it contributes significantly to the growth of India. Gets Holidays, take this pride of defining the success of inbound focused tourism in India.  Being headed under Samir Kalia, the expert tourism entrepreneur, Gets Holidays is the leading India tour operator offering integrated travel solutions to tourists all over the world.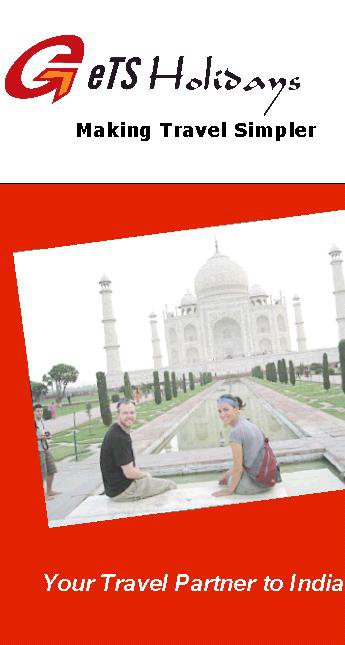 Samir Kalia had this vision of developing such tourism portal in the early 1987 when he started his first travel company. He realized the potential of online platform very early and came up with travel portal to attract great amount of tourists to India. We offer our expertise in travel and hospitality industry having served reputed trade bodies including IATO, ASTA and others. With an annual turnover of one billion rupees, Gets Holidays proudly represents the best domestic tourism company in India. Today, Gets Holidays enjoys high reputation among major travel and tourism company in India with its 50 affiliates serving the entire country with utmost competency.
Samir, with his complete dedication and hard work, remains the pillar of strength in bringing the company to this level. His success story gets summarized when his hotel booking engine got 600 hundred hotels online in less than the period of nine months. This success was little interrupted by dot com burst in 1999 but it hardly hampered the confidence of Samir. Today, we, as a company are renowned to offer best travel solutions including retreats, eco-tourism, recreational and adventure sports, deserts, beaches, pilgrimages and other heritage in India, to let people enjoy the best of holidays trip with all the luxuries and facilities.
Our team is committed to providing travelers a great and memorable trip to India . Be it accommodation, travel or allied services, everything is served the best and at highly competitive prices to make your trip an unforgettable experience. Besides, the company possess a team for liaison with foreign tour operators so that they can customize their offerings and facilities according to the need of their guests. So go and get your package ordered for a rejuvenating and memorable holiday experience in India.