Popping colors, riotous celebration, enthusiasm and true fun! If this is what makes your day count then welcome to the land of magical charisma- Rajasthan.The land of Rajasthan is blessed diverse cultures and rich heritage that certainly needs no introduction at all. Zeal and passion for the festivals fills the ambiance with rich and variety of colors that were however, being missed. One such festival that has gained tremendous attention of the world and that too in no time is, the Kite Festival that takes place in Jodhpur. Usually celebrated in the month of January and February, the festival caters all the kite flyers not only from the country but from all round the globe.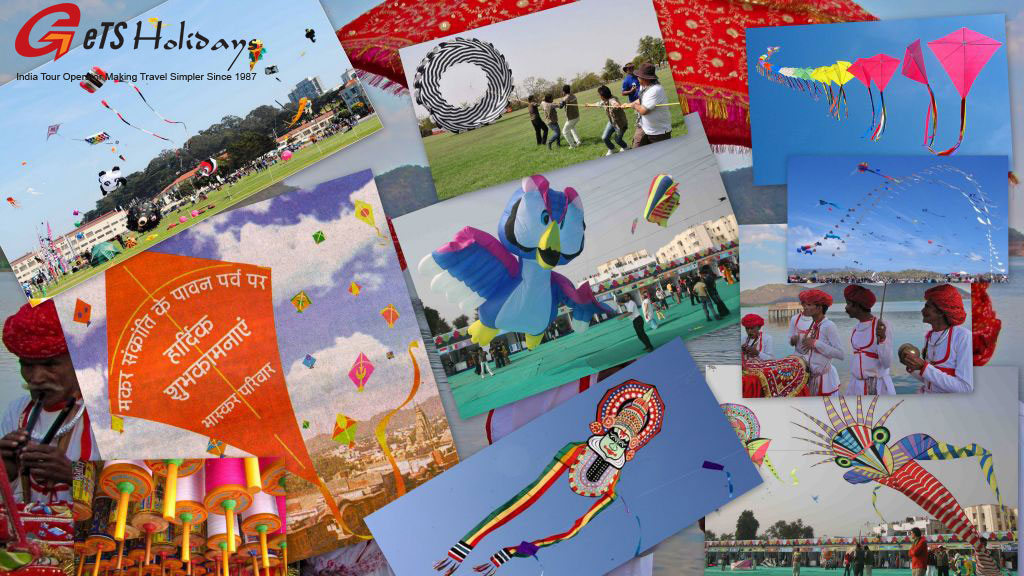 The silent and calm desert suddenly seems to be shaken with vibrant colors and lively performances of the locals on this very occasion and certainly it turns out to be a tourist attraction. This three days carnival of pure fun and joy sets itself into action on Makar Sankranti that is, 14th of January every where and it is held at the Polo Ground in Jodhpur.
On this very day hundreds of young hearts along the experienced old are seen on full swing with their kites with their head raised up to the sky. The barren sky of the state seems alive with the strokes of the colors that these kites imprint. Just like inking the canvass with the color beats. It's not only the participants that relish the festival to the fullest but the countless spectators are noway behind in bragging about their favorite kite. Not only this, the festival also serves as a whole host of the cultural programs and dance shows, which altogether proves out to be the sight of mesmerizing emotions.
Finally, the last day of the celebration is called to an end in the lush lawns of the royal residence of the Maharaja of Jodhpur, Umaid Bhavan. All in all, your Rajasthan trip would certainly be an incomplete thing unless you pay a visit to this colorful festival.