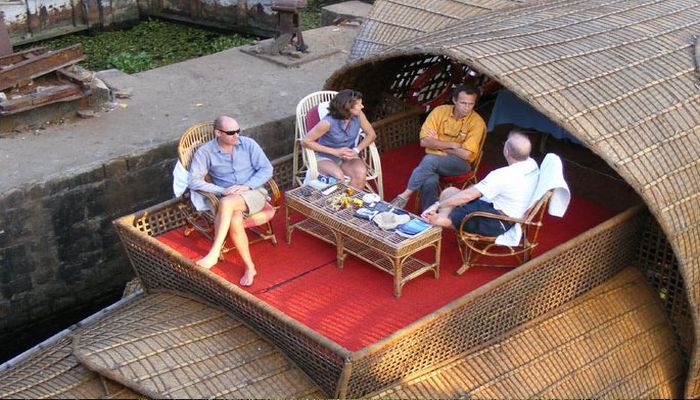 Funny as it may sound, but my infatuation with the backwaters of Kerala sparked when I was exposed to the idyllic picture of Alleppey on a giant screen of a Delhi theatre fifteen years ago. In my early teens back then, I gaped in wonder as Shahrukh Khan and the then still-a-Liril-ad-fame, Preity Zinta sizzled in the lap of lush greens of Alleppey and atop a boat slithering through the still waters in 'Jiya Jale' from the movie Dil Se.
Fast forward to 2013, and I would be cozy in the backseat of our private tourist car, almost falling asleep, until 'Jiya Jale' would start to play. Here I was, thanks to my hubby dearest, cruising from Kochi to Alleppey on a vacation that had long been in the waiting, but had finally materialized. With each beat of the song, my weariness would vanish fast, as I reminded myself of my first blush with Alleppey. And soon enough, we were at the 'Venice of the East', all excited… well, me much more!
After a brief halt and lunch at our resort, we proceeded to check into a rather posh houseboat. Having some penchant for interior designing, I was quite impressed with the décor. The terracotta lamps and designer candles in the living area and a water bowl with rose petals in the bathroom provided a real charming romantic setting.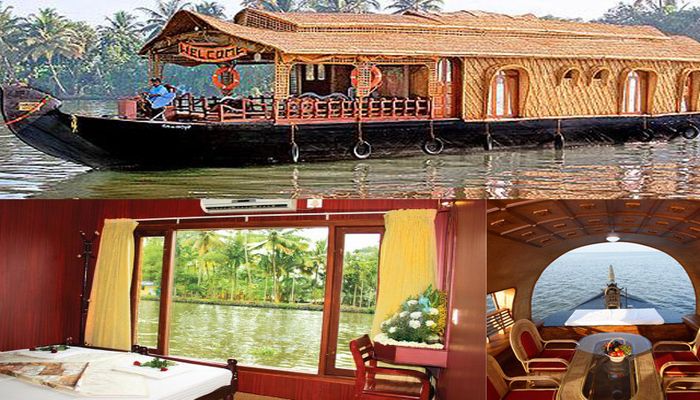 As it drizzled outside, we holed ourselves up in a suite-sized bedroom. And still we didn't as such miss out on any bit of the magical spectacle that this place had to conjure before us. For as our houseboat made its way through the emerald green waters in the golden twilight, we marvelled at the lush green paddy fields and picturesque hamlets looking at them through the large glass windows next to the bed. As we sailed in the waters of the God's own country, time really flew. Until a moment came, when everything looked to have stood still – the most breathtaking sunset I have ever seen in my life. A delectable cuisine awaited us after we were done with adoring the backwaters. Together, the meals and our abode for that night reflected an elegant blend of tradition and luxury.
The next morning, at the time of our checkout, the manager of the houseboat gifted us with a very cute little memento – a wooden model of a Kettuvallam (houseboat). We were simply overwhelmed with the hospitality. On our trip further, we went on to see other beautiful parts of Kerala such as Kottayam and Munnar, before boarding a return flight from the Kochi airport, which is just about 60 kms from Alleppey. However, for me, the houseboat was the highlight of our retreat.