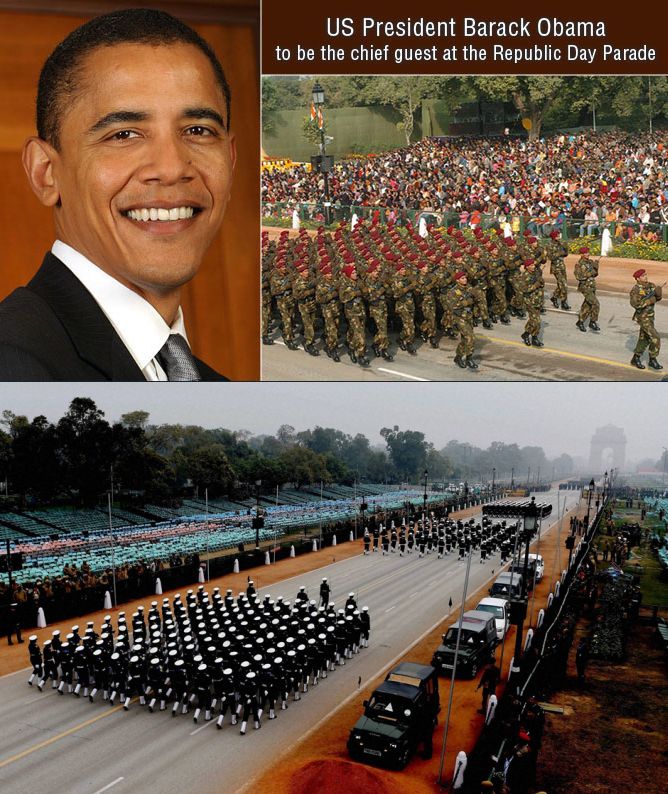 Mr. President Barack Obama is coming to India to attend the 66th Republic Day festivity as a Chief Guest and there is no one in Delhi who hasn't been affected by the news. From People to water bodies and monuments, everything in under the radar of Indian IB, SPG, RAW and the US CIA, NSA, FBI along with our very own "Dilli Police". City is flooding with camouflaged uniforms and surveillance commandos. The lutyens area is being fortified with over 15000 CCTV cameras fitted across the city, snipers and sniffer dog brought all the way from USA to nab any irregularity.
The hype and hoopla in the whole "Obama visiting India and narrowing the bilateral ties", has been very well received by the local population. Beautification of iconic locations and monuments is on run in the capital as the government literally vowed to dazzle Obama with all its glory. No stone is left unturned in the pursuit of claiming appreciation from the "most powerful man on earth". Abandoned construction ruins are finally finding a dustbin, smelly by-lanes are getting covered, security system has never been more alert and shortcut solutions for age-old electricity problem of the city are being discovered.
Apart from the basic problems of water, electricity, smelly alleys, the government is also curbing the unconventional issues like the presence of unlimited stray dogs and animals, virus free drinking water(even air) and what it looks like a "clean Delhi in a day" mission. All in all the imbuing presentation and preparation of 66th republic day of India has so far been superb news for New Delhi. All we hope is for the authorities to grace us with their undisputed attention throughout the year.