Spread over an area of 200 acres, Mehrauli is one of Delhi's most historically iconic locations. It consists of more than 100 historically significant monuments and collective ruins of dynasties and eras that have ruled Delhi and buried in the ground eventually. The complex area is adjacent to the World Heritage site of Qutub Minar, due to which it is often overlooked by the tourists.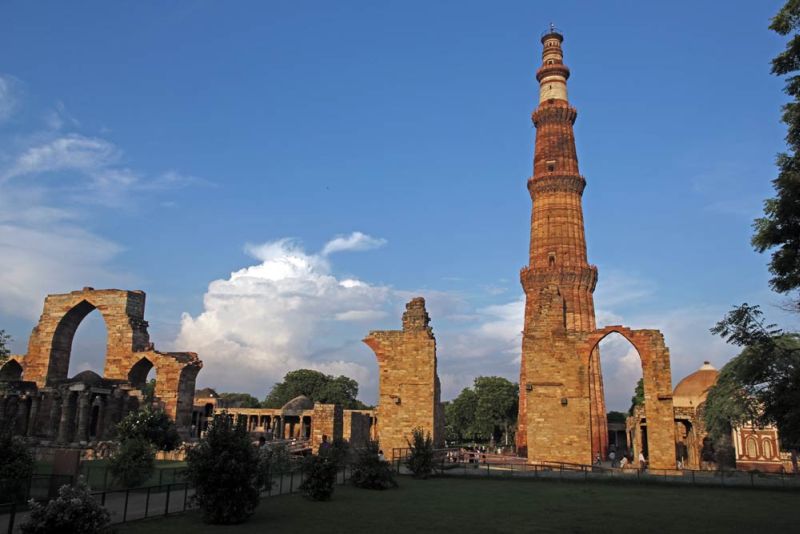 The whole region is believed to be Delhi's oldest and known for 1000 years of continuous occupation. Including the ruins of LalKot built by the Tomar dynasty in 1060 CE, the ancient region houses relics of subsequent periods, ranging from Khalji Dynasty, Tughlaq Dynasty, Lodhi Dynasty, Mughal Empire and finally to the British era.
The Archaeological Park boosts of its age-old palaces and Tombs that were once the most significant and celebrated monuments of the city and have stood up and faced the wrath of time. Scattered around a forest park the premises consists of sites like Tomb of BALBAN from the 1200s, JAMALI KAMALI mosque and Tomb from 1520s, QULI KHAN's tomb, Gandak-Ki-Bouli, Rajon-Ki-Baoli and MADHI masjid.
Southwest of the Park is a complex of ruined Tombs and summer palaces, few of the constructions from the dying Mughal period. Other nearby monuments JahazMahal, ZafarMahal, LalMahal and Tomb of Adham Khan are notable monuments in the vicinity.
We suggest you take a right from the Qutub Minar Metro station onto the Anuvrat Road and after about 500 meters you'll find the entrance for the park. An early morning stroll through the medieval time architecture will fill your body with enthralling energy and help you understand the grounds on which Delhi stands today.
After having your dose of history at the ancient Mehrauli area, you'll probably even forget about visiting QutubMinar. So keep your camera rolling and capture the part of Delhi still wrapped under the quilt of History.
Plan your visitation to the Mehrauli Archaeological Park and Enjoy your day!