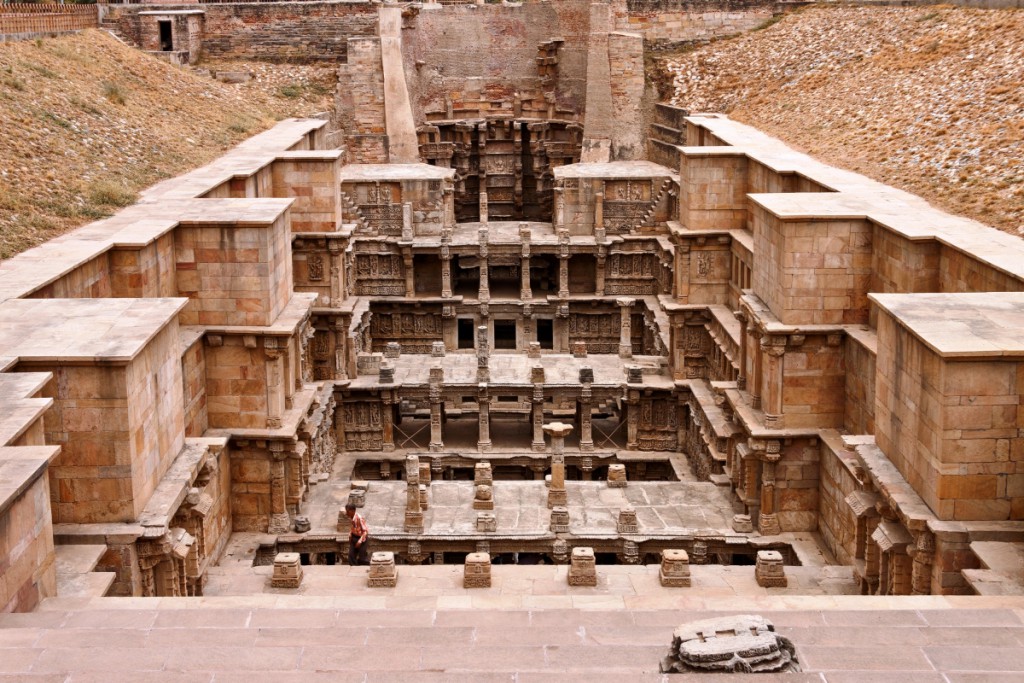 India is known for its marvelous architectural masterpieces spread in every corner. The westernmost state of India, Gujarat is popular for its beautifully-structured stepwells used for storing water. Stepwells are a monumental form that consists of chambers, vertical shafts (from where water is fetched) and levels with a set of stairs descending to the well. In a state of Gujarat where water is scarce, stepwells have played a key role to fulfill the water needs.
The stepwells in Gujarat are designed to glory by skilled craftsmen and adorned with rare beautiful sculptures and frescoes. This is why; the splendid glimpses of the architecture of these stepwells have fetched huge number of tourists till now. All the stepwells vary in design and structure. They usually have a narrow shaft that protects from direct sunlight. You will find temples and resting places around these stepwells.
One of the most beautiful stepwells of Gujarat is "Rani Ki Vav", "Rani ki" meaning "Queen's and "Vav" meaning "Stepwell". It is one of the finest stepwells, declared as a UNESCO World Heritage Site in 2014, constructed in a small town "Patan" of Gujarat. This stepwell consists of seven storeys and as you walk down, you can see more than 800 sculptures in every level. This Vav is open to visitors between 8 am to 6 pm.
Story of Rani Ki Vav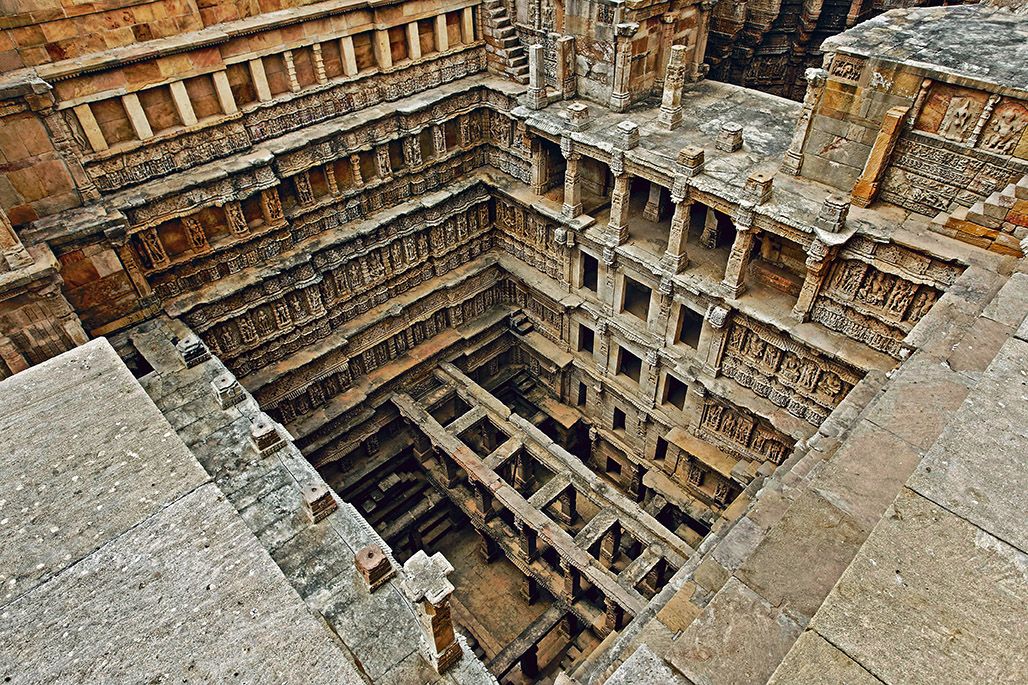 This 64-meter long and 27-meter deep stepwell belongs to Queen Udayamati of the Solankis (a royal Hindu clan who ruled parts of western and central India from 10th to 13th century). It is believed that Queen Udayamati built this stepwell in 1050 AD in the memory of her husband Bhimdev, son of Mularaja (founder of the Solanki dynasty). Later, this Vav was flooded and silted by the nearby Saraswati river. Upon excavating this stepwell by the Archaeological Survey of India, the carvings of this well were found intact.
Best time to visit: October to March for pleasant weather conditions.
Highlights of Rani Ki Vav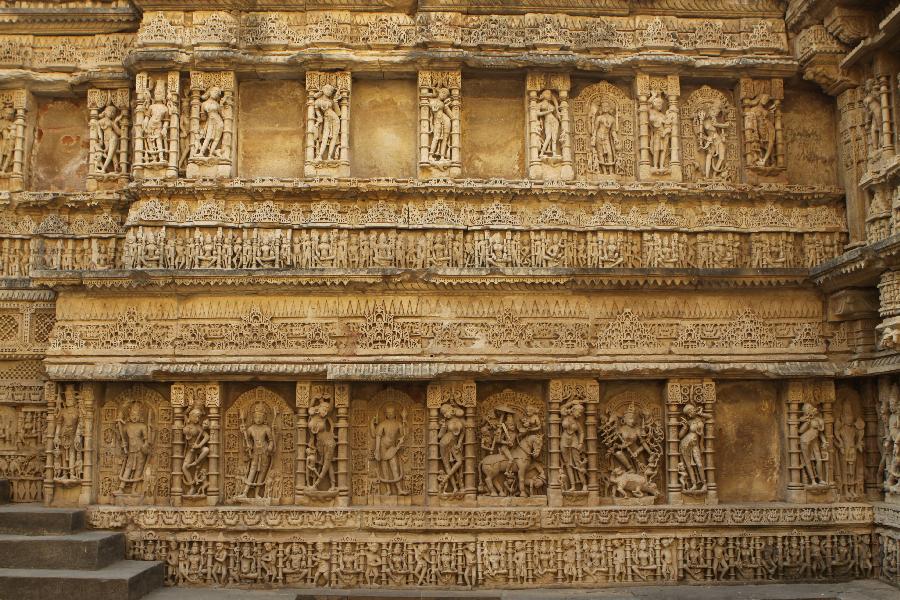 The seven levels of this stepwell depict the 10 reincarnations of Lord Vishnu – Matsya (Fish), Kurma (Turtle), Varaha (Boar), Narasimha (half-man, half-tiger avatar), Vamana (dwarf), Parshurama (the angry man), Rama (the king of Ayodhya), Krishna (the divine statesman), Buddha (Gautama Buddha), Balarama (elder brother of Krishna) and Kalki (the mighty warrior).
 Once you reach the water pond, you will see a carving of Lord Vishnu reclining on one thousand snake heads "Shesha".
 The lowest point of this well is covered with stones. It is said that it was considered an escape route to the neighboring villages.
 Vavs like these were not only used for gathering water but also share a deep-rooted spiritual significance.
The size of this Vav is so huge that tourists appear as ants climbing up the well.
How to reach here?
By Air:
The nearest airport is the Sardar Vallabhbhai Patel International Airport in Ahmedabad. From here, you will get ample cabs and buses to reach this beautiful town.
By Rail:
The closest rail head is the Mahesana Railway Station that is well-connected to major cities of India. Once you deboard, you can book a taxi or bus for your onward destination.
Closing Thoughts
The stepwells of Gujarat date back to as early as 550 AD and for ages, it were used as a major source of water. Simply put, these stepwells were a practical solution for the locals and travelers to curb their thirst. The stepwells are built in a multi-storied structure and each level has a story to tell. The ornate and beautiful stone carvings at stepwells like "Rani Ki Vav" is definitely a visual treat to every visitor.
If you're a history buff then you should visit the beautiful stepwells of Gujarat for a whole new unforgettable experience. You can check out https://www.getsholidays.com/rajasthan-gujarat-tour.asp for an all-in-one tour package designed to make your trip to Gujarat – a worthwhile one.