Where royalty and romance come together, where culture and festivity mingle in harmony, where history and modernity rest together in peace, there, a sound of happiness reverberates as the air of festivity dawns upon the land. If you have not yet understood which place I am talking about, then let me reveal the secret now. It is India's desert land and nicknamed as the Land of Kings, Rajasthan. With plenty of splendid forts and palaces, royal Indian culture and epic love stories, Rajasthan happen to be a mesmerizing land in India.
Rajasthan outshines with lights and vibrancy with the dawn of a fair or festival. If you want to experience a different India with your beloved when every individual comes together in festive moods, then make your way to the country during Diwali, the festival of lights. The most celebrated festival of North India, Diwali marks the arrival of Lord Lakshmi and Ganesha in every Indian home. It is that time of the year when you get a glance of colorful India where illuminated lamps and candles lighten up houses and streets and Lakshmi and Ganesha is worshipped to mark the advent of prosperity. And to get a more glaring sight of the celebration, make your way to Rajasthan.
Jaipur, also termed as the Pink City is mostly known for its romantic love stories apart from the forts and palaces. It is where Jodha Bai and Akbar's love bloomed and Sawai Man Singh II and Princess Gayatri Devi weaved their epic love story. During Diwali when the hallowed portals and majestic walls of City Palace get illuminated with lamps and candles, your footsteps with your partner on the floors of Amber Fort where Jodha and Akbar once walked, leave you awestruck. The music of celebration at the backdrop and the gleaming fort under a moonlit sky give rise to an enchanting break for a royal romantic escapade during Diwali.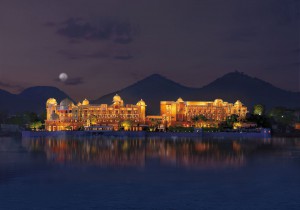 Udaipur, the City of Lakes, is another heavenly place to be during the eve of Diwali. With the Aravalli Ranges at the backdrop, placid waters of Lake Pichola shine brilliantly amidst an illuminated environment. While every household will be busy in worshipping the Lords of prosperity, you can float around Lake Pichola with your beloved and celebrate the festival in a romantic way. Before you pack your bags to return from Udaipur, do not forget to visit Taj Lake Palace, the most shimmering romantic hotel where luxury is carved in every single corner.
Last but not the least is Jaisalmer.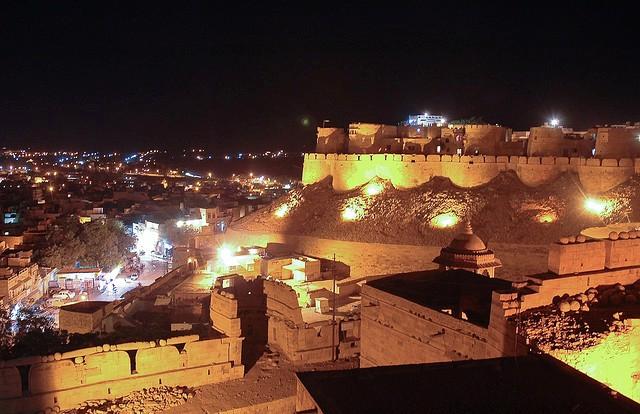 Artists perform traditional musical extravaganzas on the desert and engulf you with royal classical culture. Your Diwali celebration with your beloved goes out of the way when you embark on a camel safari during sunset and camp-fire under a starlit sky. See how the romantic breeze blows away the sand particles over your head.
If you want to surprise your beloved with the most colorful look of India, then plan for a romantic vacation in Rajasthan during Diwali. Celebration, grandeur, musical and gastronomical extravaganza will simply adorn you will India's wealth and beauty.