The holy city of Varanasi emerged out to be a luxury destination to meet the needs of those who wish to seek divinity in the air of luxury. In this inherently austere destination where life meets death, tradition, legend and religion coexist together in front of your eyes.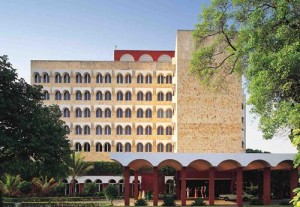 The Gateway Hotel by Taj
In the city of simplicity and religion, the Gateway Hotel by Taj emerges out to be a high- end stay fulfilling the wishes of those who search for luxury in the midst of divinity. The hotel is located at a distance of 6km from the commercial hub of the city and is constructed in the shape of Swatika. The 130 refurnished rooms range from standard to deluxe and executive to presidential suites. The dining places offer an array of international dishes apart from Indian cuisines. Then the coffee shop and fine bar is there to fill your thirst. While you are in 'the city of temples' enjoy a comfortable stay within the walls of Taj.
Nadesar Palace by Taj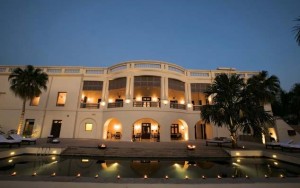 Set amidst gardens, orchards and fields, Nadesar Palace by Taj evolves out to be a fine luxury living destination in the bustling city of temples. While some seek simplicity, some hunts for luxury in holy destinations too. So Nadesar Palace was constructed to meet the desires of such devotees who find solace in hotels palace rooms, royal suites or historical suites. Plan your stay here if you are one of those comfort seekers to explore the merge of luxury and spirituality India unfolds.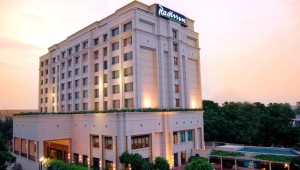 Radisson Hotel, Varanasi
Designed to meet every demand of the leisure or business traveler, Radisson Hotel in Varanasi boasts of luxury rooms, state- of- the art fitness centre, fine dining restaurants, fitness and rejuvenation centre. The hotel is located within a distance of 6kms from Kashi Vishwanath Temple and the main ghats of Ganga. This luxury accommodation destination very easily opens up to all major attractions of Varanasi.
In this land of spirituality, man comes either to wash away their sins or to seek salvation on the bank of Ganges. This oldest living city in the world gained popularity not only amongst Indians, but also amongst international tourists. The city's spirituality and beautiful waterfronts juxtaposed with some five star accommodations is growing significantly to cater to its multi-lingual travelers.
Want to visit India's Luxury Hotels? Log on www.GetsHolidays.com and let our travel experts organize the perfect for you.