Placid backwaters, turquoise sea, sprawling tea gardens, zigzag roads leading to quaint hill stations and wildlife sanctuaries make Kerala a picture perfect destination to soak in love with your beloved. While some places in this eco-friendly state of India remain highly occupied by tourists, there are few others where less tourist influx creates an environment of sheer solace and tranquility. One such retreat that swings with the tunes of romance, peace and solitude in this paradise of India is Ashtamudi Lake, a huge water body in Kollam District of Kerala. This Octopus shaped lake is one of the famous entrances to the exotic Kerala backwaters known for its mesmerizing beauty. With palm fringed lagoons, gentle blowing breeze, luxury houseboats and dazzling green valleys, Ashtamudi turned out to be the second largest and deepest wetland ecosystem in Kerala.
For those who want to reincarnate their lover stories, travel back to the times of their initial dating days and relax on each others' shoulders, Ashtamudi is the perfect getaway for them to tap their feet to the romantic melodies of nature. Varied flora and fauna formed by various species of animals and plants by the side of the lake made Ashtamudi a gorgeous wetland to romance in the lap of nature. As a luxury houseboat will sail you across the placid backwaters, a stunning view of nature at the backdrop will promise to leave you speechless. Backwater canals, coconut grooves and palm trees interspersed with small towns and scenic villages present the destination as a hand painted canvas where two living souls merge into one and decorate their fairy tale with the bounteous beauty of nature.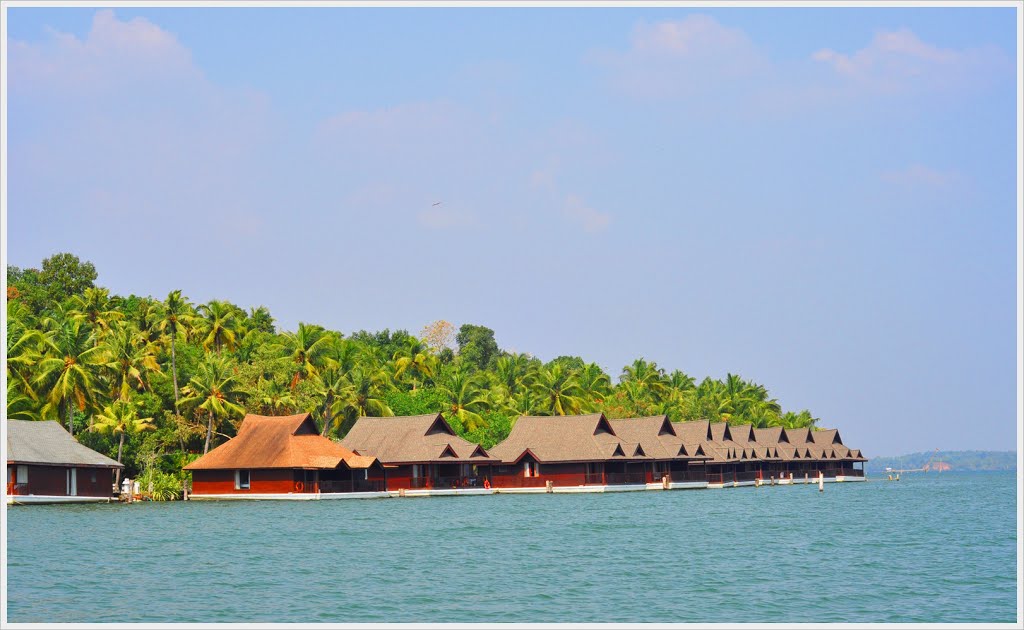 During your stay at Ashtamudi, do not forget to visit the postcard like Thekkumbhagom Island. Painted on the theme of rural life of an Indian village, Thekkumbhagom Island is a talking picture dotted with tiny huts, a 200 year old church and a 1000 year old temple. Few hours on this island will take you deep into the heart of nature where natural beauty will endorse you its grace and enigma. No chaos of a hectic city life, no noisy traffic and no carbon dioxide filled air, but only freshness and rejuvenating aroma does everything to steal your heart away. Then, you can try out a wide variety of cashews from the cashew factories located in the nearby villages of Kollam. The flourishing palm trees result in the advent of several coir markets near the lake. You can easily get a change to pick your favourite coir product and place it in your living room as a memory of your romantic getaway.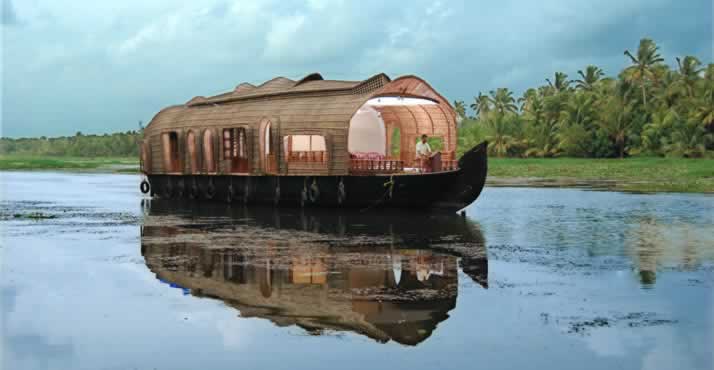 Without giving a second thought, you can simply make your way to Ashtamudi Lake. Plenty of resorts and hotels ranging from budget to luxury ones and equipped with basic to luxury amenities take care of all your needs. You can simply pick the one as per your choice and make your way to one of its cozy rooms that opens out to the views of the mesmerizing backwaters.