India is the land where ancient meets modern and a land that stretches from the Himalayas to the Bay of Bengal, has remained an appealing destination since time immemorial. This country holds uncountable reason for you to come and spend some time. Indians know only one term, 'Athithi Devo Bhava' (God is Guest). So come to India and witness the beauty of the world.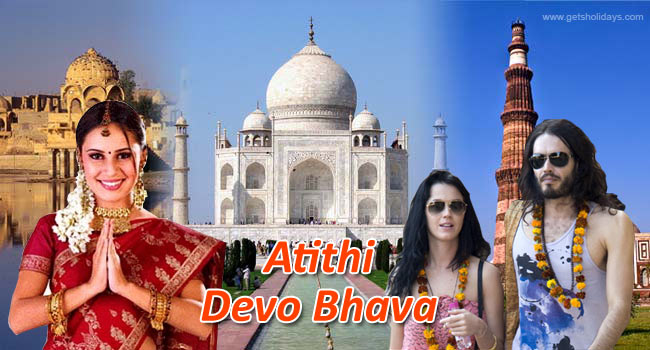 If you are still confused why to visit India, here are some reasons why you should plan a vacation in India.
One- third the size of United States, the vast Indian land offers a panoramic view of the Himalayas in the north, the golden sand beaches in the south, desert and wildlife sanctuaries in the west and tribal terrain in the East. Imagine, with one ticket, you can see all!!
India is a great pocket friendly destination. From luxury resorts and palace hotels to budget hotels and rented rooms, you can make your travel a lavish or a cheaper one.
Indian hospitality is unparallel. Indian's consider guests as God. Indians provide their guest all the warmth and affection. Indian hospitality will make you feel a home away from home.
How can I not talk about the spicy mouth watering Indian cuisine? Indian spices give food an authentic taste which is not there in any other part of the world. From 'idli', 'dosa' in the south to 'dal makhni' in the north, from fish curry and 'mishit doi' in the east to 'pav bhaji' in the west, the taste of Indian food will never wash away from your tongue.
India is the land of the oldest civilization. Covering history of British invasion to Mughal rule, the country today boasts of being a rich historical destination. The ancient Indian art and architecture is captivating for the traveler's eye. India will love to share its story of the past and the present with you.
If you are a shopaholic, then don't give a second thought on planning your trip to India. Ethnic garments, exquisite handicrafts, packet full of Indian spices, leather shoes and bags, India gives you all at a reasonable rate. So be ready to fill your bags with brand new extra luggage. To say it all, India is a shopper's paradise!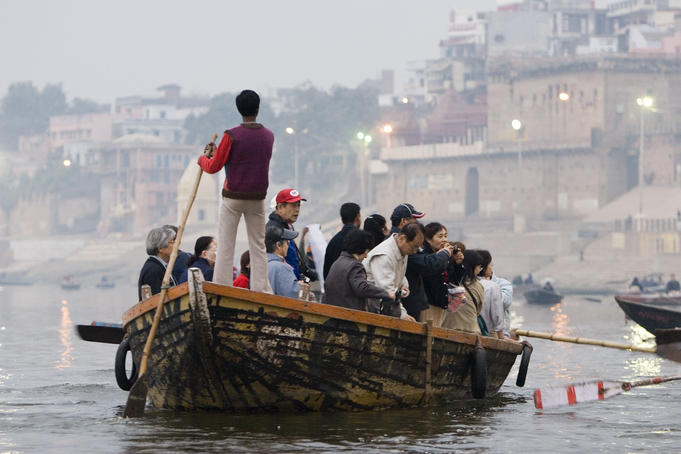 The spiritual side of this country is mesmerizing. It is the best place to learn yoga and meditation and perform arti by the Ganga river in Haridwar. This country will help you rediscover the spiritual soul hidden inside you.
Plan your trip and don't worry about how to travel from one end to other. This country has an extensive railway network, world-class airports with interconnecting flights and ships to take you across the sea. Indian transportation facility promises to give you a hassle free vacation.
India hosts a lot of NGOs. It welcomes people from all across the globe to volunteer for social causes. In return you will fill your pocket with a lump sum amount. Serve the nation and explore its diversity.
A developing country, Indian tourism industry generates a lot of revenue from travelers. Your travel to India will make the country grow economically, it will keep the tourism business alive and over the years the country will become more wealthy, beautiful and accessible.
So welcome to India!