Have you ever got goosebumps when you spot a Tiger during your Safari?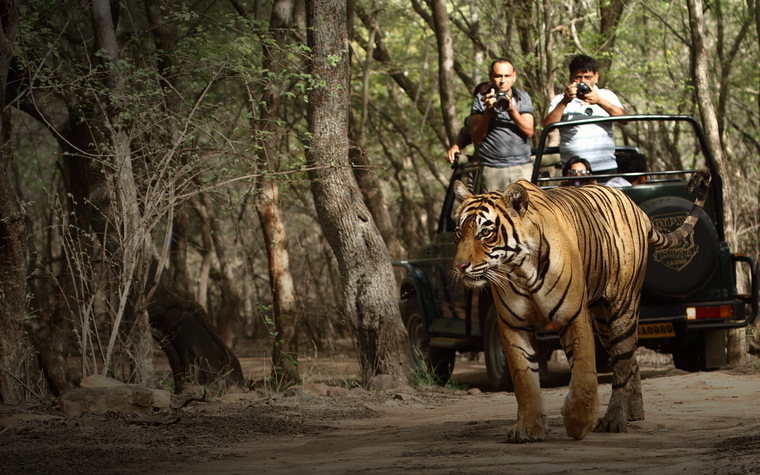 If not then it's time for you to experience it at the Ranthambore National Park. It is the best place for adventure enthusiasts who haven't explored the incredible wildlife of India. Located at the foothills of Aravalli and Vindhya hill ranges, this park houses varied animal genres, ancient structures and a huge fort. Over the years, it has fetched thousands of tourists, especially photographers to capture glimpse of the tigers.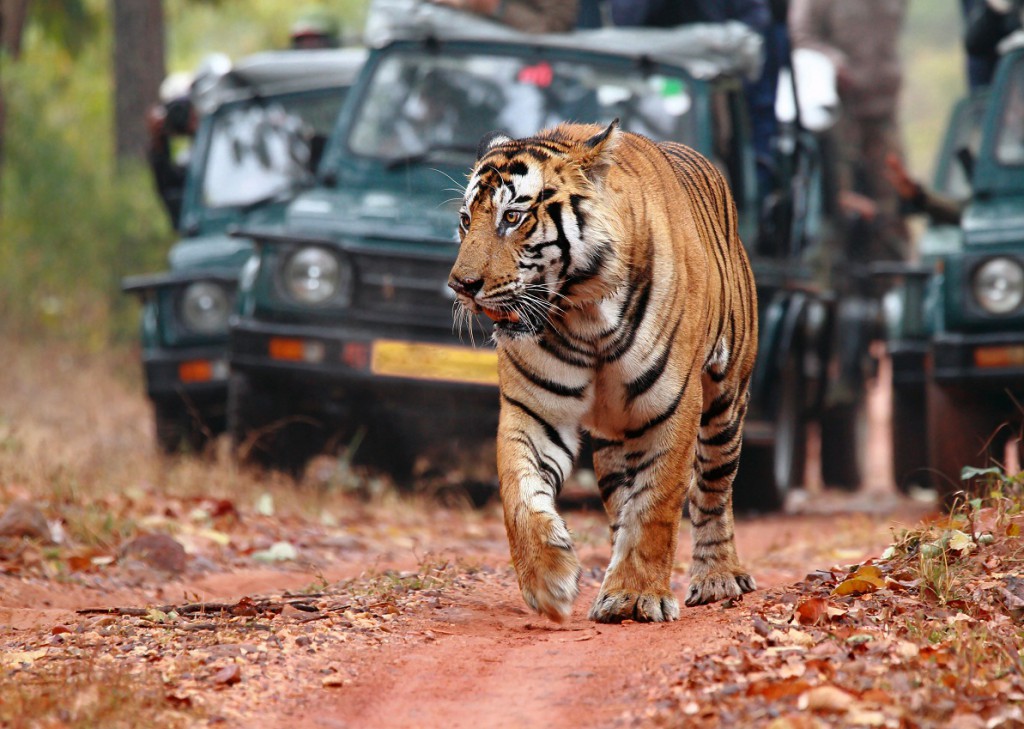 To enjoy a complete sightseeing of this wildlife reserve, you need to book a safari 90 days prior to arrival. Tourists can choose between jeep and canters for a safari ride. A Canter is an open-topped elevated vehicle that seats around 20 people while a Jeep (Gypsy) accommodates only 6 people along with a local guide. The time slots of safari rides are in morning and evening that runs across the 10 zones of this park. However, Zones 1 to 6 are the most-visited ones. At a time, not more than four vehicles are allowed on a particular route. If you're lucky enough, you can actually spot the Royal Bengal Tiger. Besides tigers, you will also find Sambhar Deer, Leopards, Indian Gazelle, Crocodiles, Blue Bull (Nilgai), Wild Boars, Jackals and many more species around you.
You can also enjoy splendid views of the Padam Talao, said to be the largest lakes inside the park, and the Jogi Mahal made from beautiful red sandstone at the edge of this lake. The Ranthambore Fort inside this park should not be missed! It is a UNESCO World Heritage Site built in the 10th century that depicts the grandeur of the Rajput era. It is located atop a hill and is dotted with temples, tanks, giant gates, huge walls and a mosque (symbolic of the secularity of the Rajput Kings). One of the major attractions of this fort is the Ganesha Temple.
Ranthambore is not only an ideal destination for wildlife enthusiasts but also boasts local shops selling a wide range of traditional items like Handlooms, toy tigers, Rajasthani jewelry and a lot more, to take back home.
How to reach here?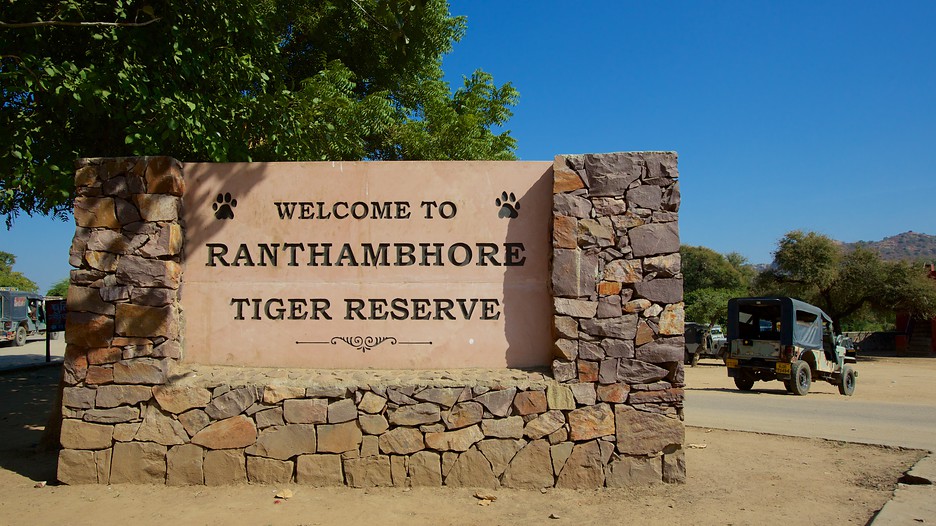 By Air:
The nearest airport is Sanganer Airport in Jaipur. It is well-connected to major cities of India namely Delhi, Mumbai, Chennai, Bangalore etc. Once you deboard, you will get plenty of public transport options for your onward destination.
By Rail: 
The closest rail head is Sawai Madhopur that is well-connected to major cities of India. Once you deboard, you will get ample cabs or taxis to reach your onward destination.
Closing Thoughts
The Ranthambore National Park is the smallest wildlife reserve spread over an area of 1,344 kms, noted for the highest number of tiger sightings. During the late summer months, this place is extremely hot and dusty. This is why, this park is open to visitors only between October to May due to pleasant weather conditions.
If you have the zeal to explore wildlife and get closer to nature then this place is truly a dream destination for you. So don't wait and head to India right now. You can also checkout our "Golden Triangle with Wildlife" to fill your travel diary with an unforgettable experience of India's history, architecture and wildlife at the same time. Visit https://www.getsholidays.com/golden-triangle-with-wildlife.asp to know more.