Though the history of Andaman revolves around the tagline 'Kaalapani', an island where Indian prisoners were deported during British rule, but in reality this Kaalapani has emerged out to be one of the most scenic destinations of India. If you are looking for a leisure holiday where you can just sit down under the sky and spend countless hours in solitude, then a trip to Andaman is ideal for you. It is where the sun bows down to gently kiss the rising waves and give rise to a serene romantic milieu everywhere. Cobalt blue waters lined up by white palm fringed beaches are ideal for swimming, snorkeling, scuba diving, sailing and a lot of other water sport activities. Lush green tropical rainforest at the backdrop of the sandy beaches spread the aroma of freshness and rejuvenation everywhere.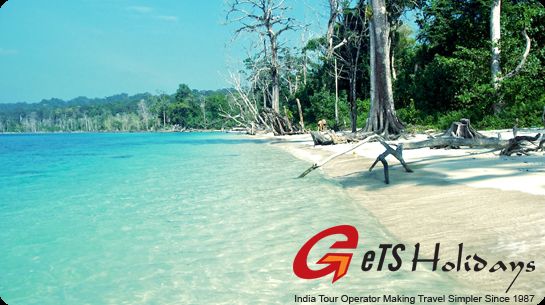 Andaman is not only about leisure and solitude. It is also a place where you can experience adventure to the core. A river cruise to limestone cave crossing crocodile nesting areas and an excursion to the active Mod volcano promise to leave you with goose bumps. As your speedboat will cruise through dense jungles on the midst of the sea and volcanic bubbles will keep on erupting in front of your eyes, you will get to experience the thrill of adventure like never before. Andaman is one of the few places in India where you can enjoy serene long drives along roads lined up by the side of sandy beaches and green valleys, go deep inside the blue waters to get a glimpse of marine life and at the same time watch the extravagant sunset on the ocean. Jetty, the main mode of transportation takes you from one island to another in a short span of time.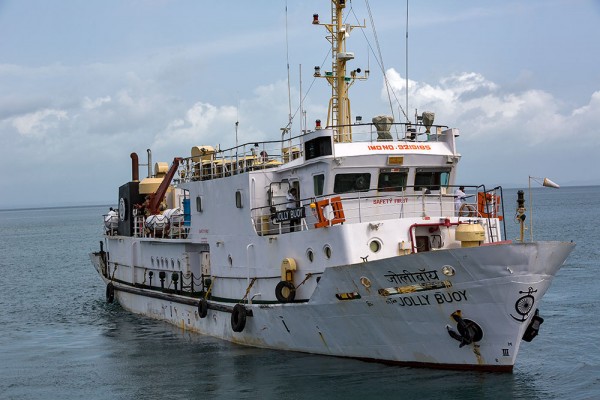 During your Andaman vacation, ensure your stay at Havelock and Neil Islands. The postcard like Radhanagar and Bharatpur beaches in these two islands will surely steal your heart away. From coral watching to astonishing sunset, your day and night will be full of leisure and adventure activities. To make the most of your coveted experiences, embark on a sightseeing tour to Corbyn's Cove beach, Cellular Jail, Ross Island, Baratang Island and Aquarium. Opt from our wide range of Andaman Holiday packages and make the best of your winter vacation in this tropical island of India. Behold with your eyes the history of Kaalapani (black waters) and the beautiful scenery of sun, sand and sea that reminds us about the great Indian warriors and their sacrifices till date.