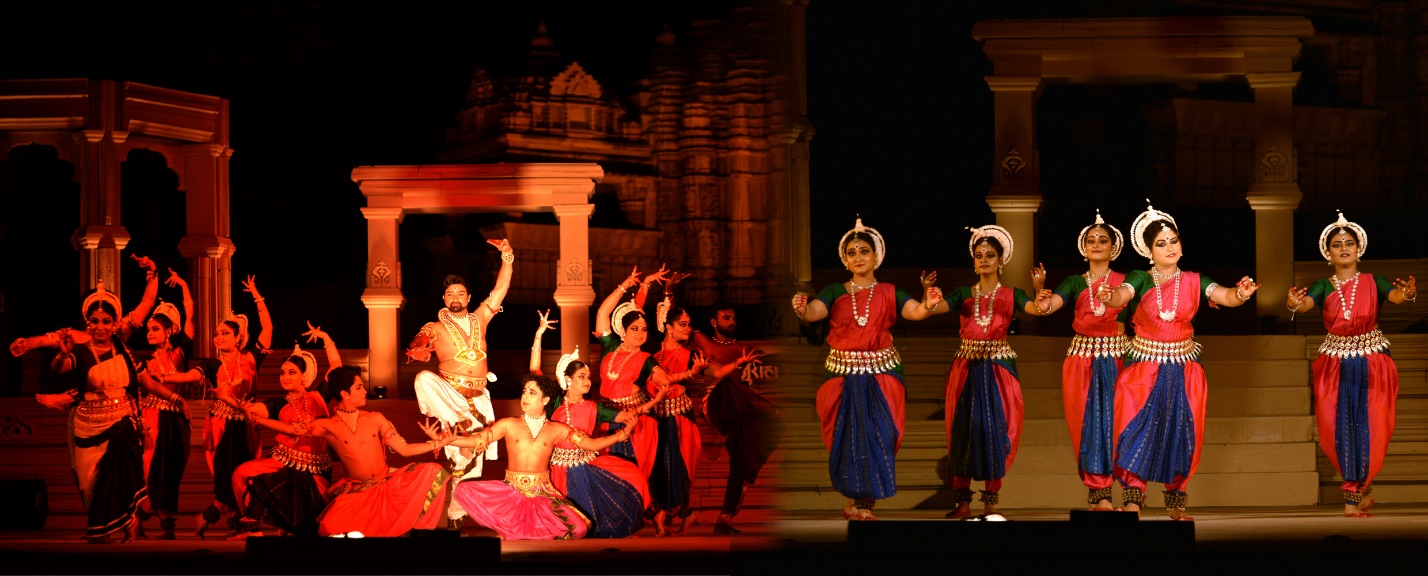 A celebration of Indian dance forms, the Khajuraho dance festival is a week-long extravaganza highly anticipated by dance lovers all over the world. The festival commences when the harsh winters recede and make way for the warm springtime. It's a manifestation of the most colorful and brilliant classical dance forms that have roots in the rich old cultural traditions.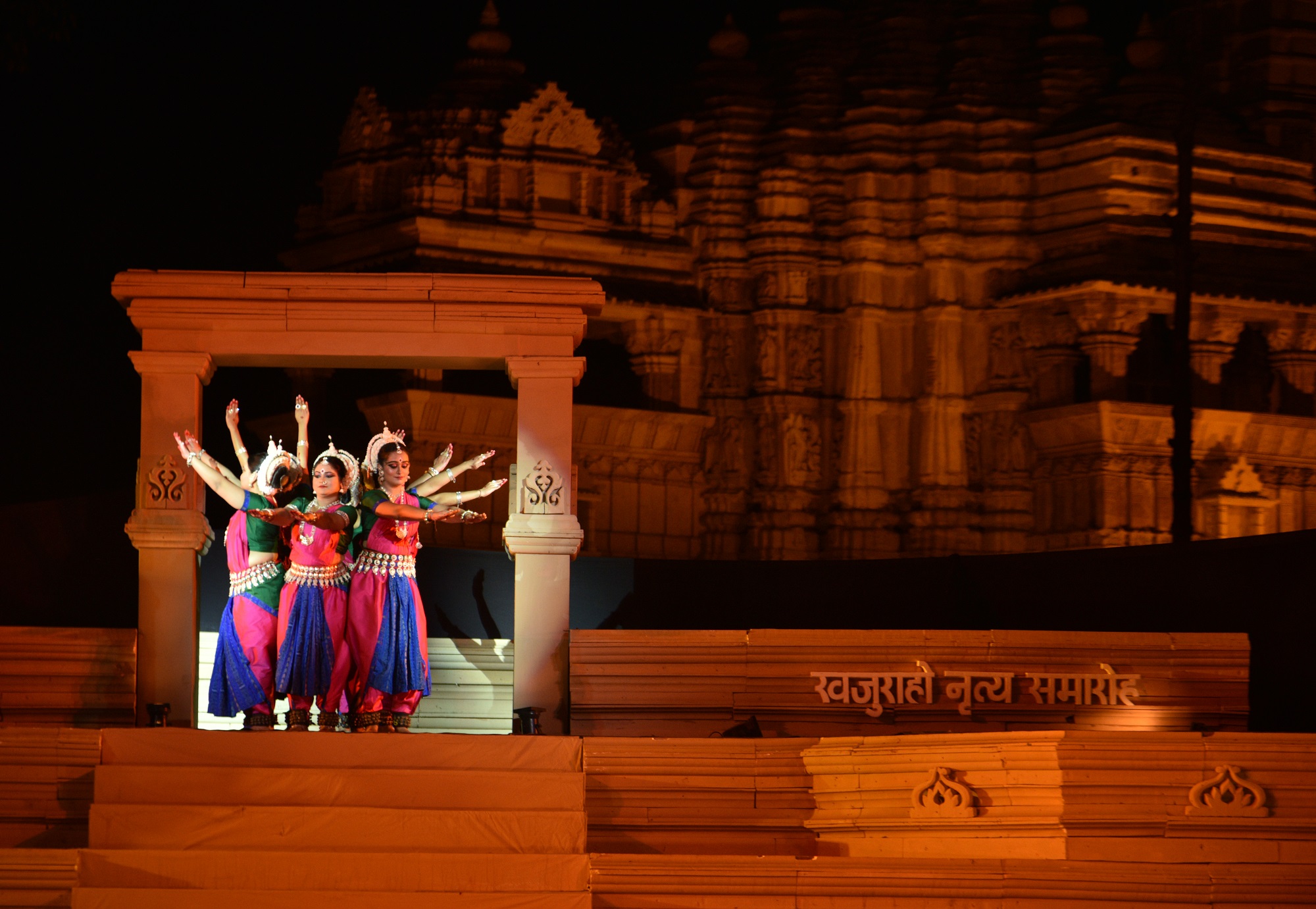 Dance has always been an indispensable part of Indian culture as well as mythology. In Indian mythology, gods and goddesses have been portrayed as great lovers of instrumental music, dance, and vocal singing.
We find the mention of Lord Shiva's Tandava (also known as the Dance of Destruction), Lord Krishna's Raas-Leela with his gopis (female partners), and the dances of beautiful Apsaras, like Meneka and Urvashi in the celestial court of Lord Indra, the King of Gods.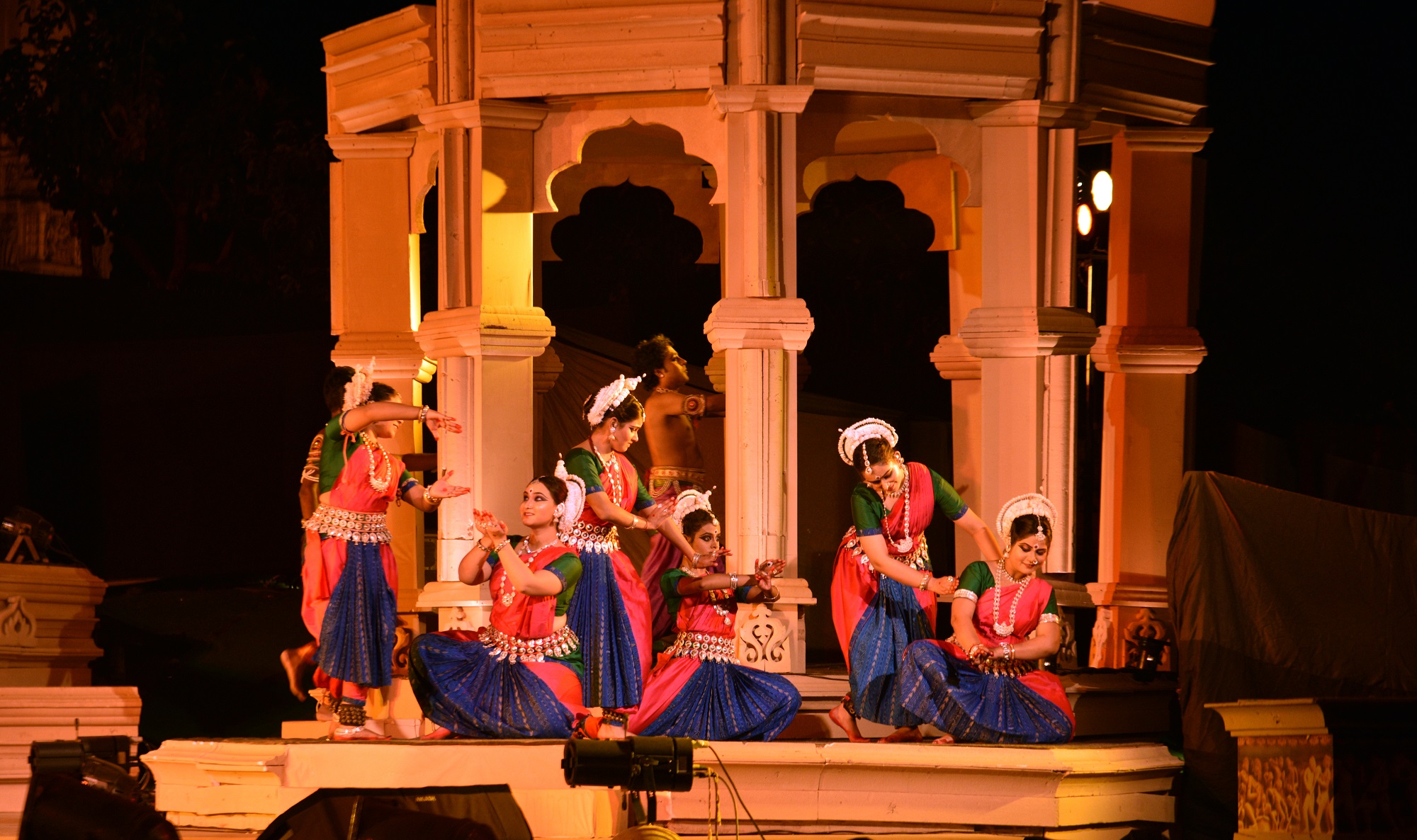 Lord Shiva is also worshipped as Nataraja, the God of Dance. In the courts of great kings, it was a tradition to have a court dancer whose dance performances were immensely enjoyed by the royalty.
The dance festival held at Khajuraho is an attempt to revive and preserve the Indian cultural heritage. The charm of these mesmerizing dance forms has not dimmed over many centuries; nor have the living traditions of these styles lost their fluidity and magnificence.
The classical dance forms on display include Kathak, Kathakali, Bharatnatyam, Odissi, Kuchipudi, Manipuri and Mohiniyattam among others. All performances take place on an open-air stage against the backdrop of glorious temples of Khajuraho, Chitragupta and Vishwanatha Temples, which serve as a testimony to India's cultural richness.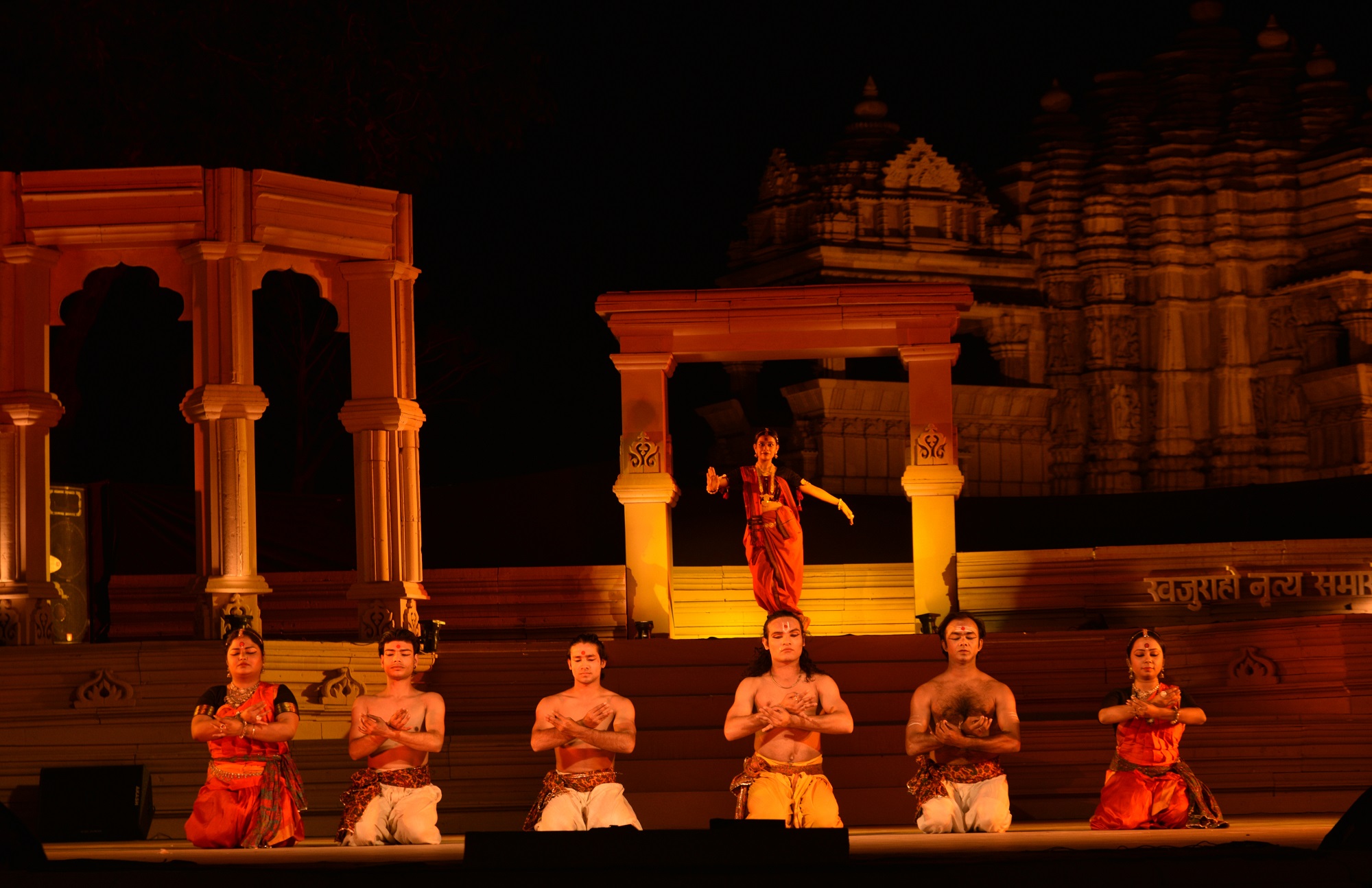 To witness the stunning dance forms with beautiful temples in the background is a visual treat that is for sure going to leave a lasting impact on the spectators.