India being a secular country doesn't seem to get over festivities. Post Durga Puja, Dussehra and Bakri-eid, the country gears up for two unique carnivals — Karva Chauth and Diwali.
Usually celebrated in mid October or early November, Karva Chauth is a women-centric festival with a dash of spirituality. Karva means an earthen pot which is a symbol of wealth and chauth means day four. Karva Chauth pays ode of the bond of marriage. Married females all over India, mostly northern half fast a day to pray for a long life and well-being of their husbands. The festival commences on fourth day post full moon in the holy month of Kartik.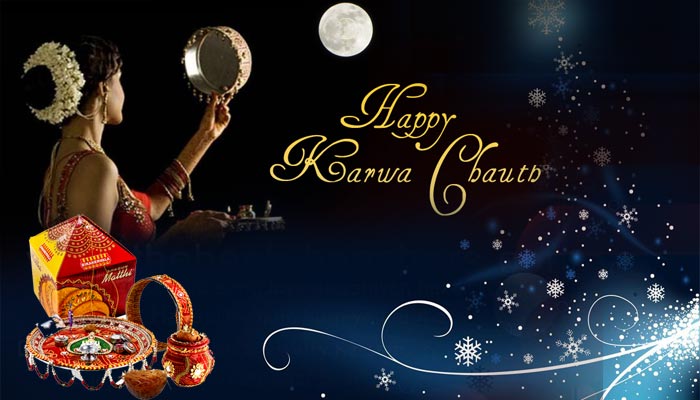 Women be it homemakers or hardcore professionals start planning for the fest in advance. Shopping malls are flocked by thousands in search of traditional wear, saris. Lenient husbands don't mind loosening their purse strings to see their beloved go for a desi makeover! Jewellery, matching bangles and mehendi (henna designs usually on hands and feet representing strong marital bond) also top the charts! Hands look beautiful with various designs of mehendi depicting traditional Indian culture.
Women feast on sargi (a meal usually prepared by their mother-in-law) before sunrise. The don't touch food and water for the rest of the day. Evening rituals see women at their bridal best waiting to see the moon. A lot of social gatherings are marked my hindi devotional songs and scripture readings.
Once the moon appears, they head out in the open, look at their husbands through a sieve and then at the moon. This is followed by an aarti (worshiping husbands with earthen lamps). The ladies then touch their husband's feet to seek his blessings. The man in his turn, offers the first sip of water and a bite of fruit or sweet to his wife from.
India boasts of cultural diversity and stands up against sexual discrimination. Karva Chauth might sound like a one-sided love saga! But things have changed with flying times. A few husbands too fast day-long to be with their wives and reciprocate her feelings. Karva Chauth, is almost similar to wedding in terms of dress codes — bright ethnic wears rule!
Diwali is celebrated a roughly 10 to 15 days after the celebration of marital bliss. Also, known as the festival of lights, India leaves no stones unturned to light up the night sky! Goddess Lakshmi (Goddess of wealth) is worshiped in course of celebrations. Gleam of diyas (earthen lamps) illuminate houses. Colorful rangolis (traditional designs made of colored powder) near the entrance or on courtyards add spark to the culture fiesta.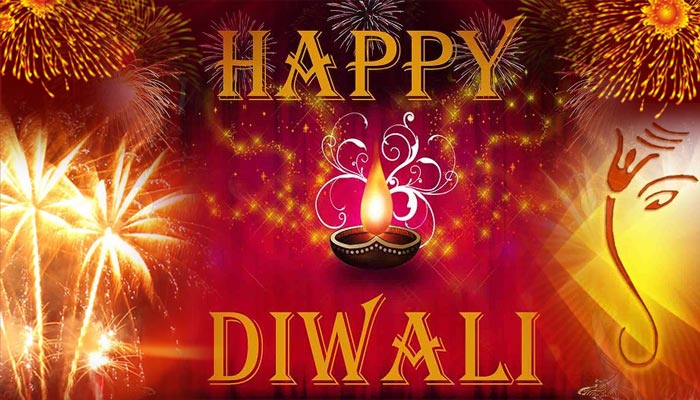 At some places, rooftops, gardens and verandahs are decorated with candles. Mythology has it, Diwali commemorates the return of Lord Rama to Ayodhya, after 14 years of exile. It marks the triumph of good over evil.
In eastern zone, Goddess Kali is worshiped with pomp and splendor. Sweets, fruits, small token are exchanged with friends and family. Social gatherings see people in new traditional wears exchange greetings. Kids have a gala — feasting on ladoos and bursting crackers.Festivals are incomplete without wholesome meals. Because of spiritual tag, cuisines are mostly vegetarian. Pooris, dal, sweet dishes are standard items.
Festivals mark a welcome break from regular chores. A full-on family time is surely blissful. Vibrant hues, smiling faces, warm hugs coupled with divine blessings are highlights of every Indian carnival. People from different backgrounds and religious beliefs come together to be a part of the merrymaking, unleashing fraternal streaks!