Indian government finally officially unveils t5he much awaited Visa on Arrival (VoA) enabled by Electronic Travel Authorisation (ETA) for 43 countries. Citizens of these countries who intend to travel to India can now easily avail ETA through nine major Indian airports with the help of a digitized procedure sitting back at home. On arrival to India, visitors have to present the authorization to immigration authorities who would then put a stamp and enable their entry to India.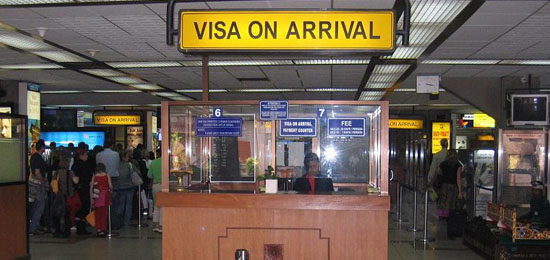 Union Home Minister, Sri Rajnath Singh and Minister of State (I/C), Tourism & Culture, Civil Aviation,, Minister of State (I/C), Tourism & Culture, Civil Aviation, launched the VoA enabled with ETA at the Ashok Hotel. The countries which will be able to avail this scheme for a duration of 30 days includes Australia, Brazil, Cambodia, Cook Islands, Djibouti, Federated States of Micronesia, Fiji, Finland, Germany, Indonesia, Israel, Japan, Jordan, Kenya, Kingdom of Tongo, Laos, Luxembourg, Mauritius, Mexico, Myanmar, New Zealand, Niue, Norway, Oman, Palestine, Papua & New Guinea, Philippines, Republic of Kiribati, Republic of Korea (i.e. South Korea), Republic of Marshall Islands, Republic of Nauru, Republic of Palau, Russia, Samoa, Singapore, Solomon Islands, Thailand, Tuvalu, UAE, Ukraine, USA, Vietnam and Vanuatu.
Foreigners who wish to visit India for the purpose of recreation, sight- seeing, short term medical treatment, casual business visit, casual visit to meet friends or relatives, leisure visits etc can avail this facility sitting back at their home countries. However, TVoA enabled with ETA cannot be availed more than twice in a calendar year. Nine international airports of India namely Delhi, Mumbai, Chennai, Kolkata, Hyderabad, Bengaluru, Thiruvananthapuram, Kochi and Goa will offer VoA to tourists.