"Sher-e-Punjab" meaning the Lion of Punjab, the phrase has been running up and down the pages of history from time immemorial. Punjab has always been associated with bravery and nerve. Sikh soldiers have proved their mettle to the world in many wars and there have been legends and stories circulating all around the globe of their strength and might.
The tenth Sikh guru- Guru Gobind Singh started a tradition of calling the Sikh community for military exercises and mock battles, preparing them for war against their brothers. This custom became an annual Sikh festival, celebrated extensively over three days mainly at the Anandpur Sahib Gurudwara in the state of Punjab, since 1757 A.D.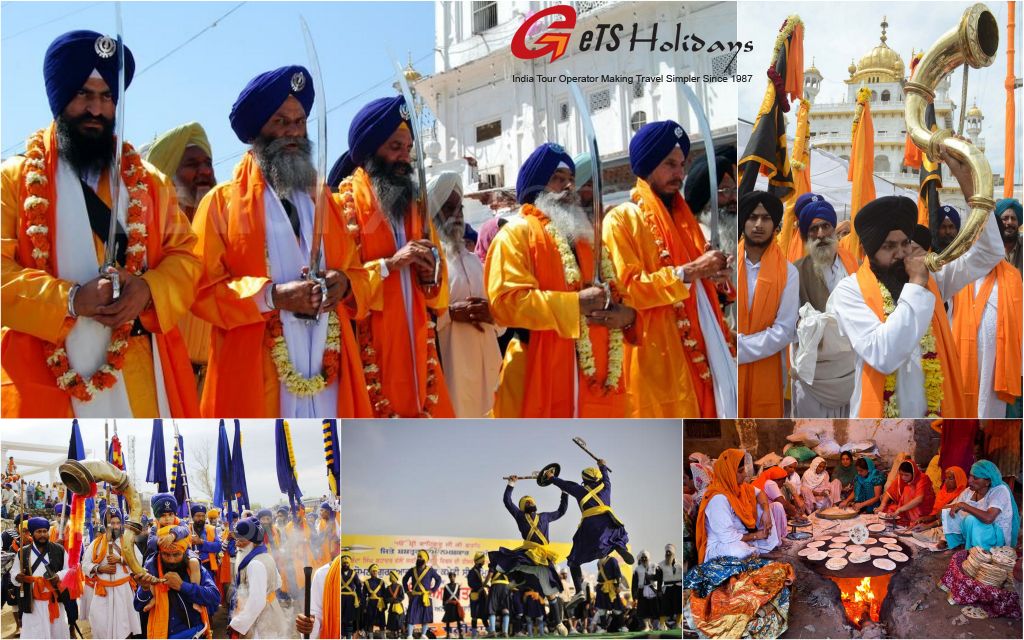 People accumulate in Anandpur Sahib and enjoy the day with singing Ardaas, bhajans( religious songs), various competitions of archery, fencing, riding, wrestling and other sports. They commence the celebration by giving holy bath, with water and milk, to Guru Granth Sahib followed by Kirtans and religious lectures, after which Karah Prashad is distributed.
All the raw material like wheat flour, rice, milk, sugar and vegetables are donated by the villagers. Women take part in cooking the Prashad and cleaning the utensils voluntarily. Visitors are served traditional cuisines, participants are dressed in most impressive attire, deep blue robes with saffron girdles, high conical turbans, fearless flowing beards and there razor sharp swords.
Amongst the various sports activities like Kabaddi, weight-lifting, cycling, football, acrobatics and a spectacular show of horsemanship there is also folk music and dancing. All the festivities come to an end with a day-long pageant, starting from Takht Keshgarh Sahib led by Panj Pyare(Five Sikh men) and passes through various important Gurudwaras of the village.
When is the Hola Mohalla Festival celebrated in India?
The Hola Mohalla Festival falls in March, every year.
For the year 2020, the festival falls between the 10th and 12th March
To know more about the Festivals of India, click here.
Experience the majesty of India's bravest state, its countless colours, its gallantry and honourable heritage. Indulge in the rich culture of Punjab and learn more about it with us.