An all new high speed train called Gatimaan Express is about to start its operation in the Delhi- Agra route from November 2014. The train will have emergency braking system and LCD TVs installed at the back of every seat. The train is also expected to reduce traveling time between Delhi and Agra to 105 minutes.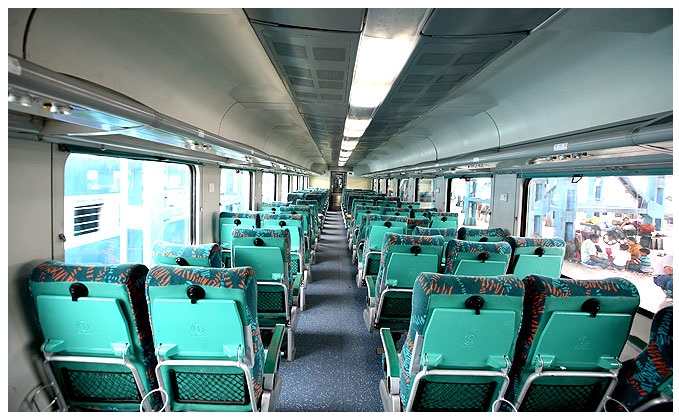 A senior Railway Ministry Official has said that the name of the train is chosen Gatimaan because of its running capability of 160 km per hour, the maximum speed of a train in Indian Railways till date. Indian Railways has already conducted two trials of the train and other works like fencing of certain places the train will pass through and upgrading of signals are now in progress. It is equipped with 5,400HP electric locomotive, which gives the tenacity to run at a speed of 160km/hour to cover a distance of 200kms. 12 coaches will be used for daily operation of the train and 2 coaches will be kept as spare ones that will be used when required. It will have Executive Class and Chair Class category coaches with comfortable and spacious seats.
Plan is also there top launch similar trains in eight more routes like Delhi to Kanpur and Delhi to Chandigarh.