Pamban Bridge in South India rises above the waters of Indian Ocean and offers the most adventurous journey in the Indian subcontinent. It is a two km long bridge that connects Rameshwaram on Pamban Island to the Indian mainland. The bridge was opened in 1914 and is India's first sea bridge that initially served as a railway network and today hosts a parallel two lane road for the transportation of light and heavy vehicles.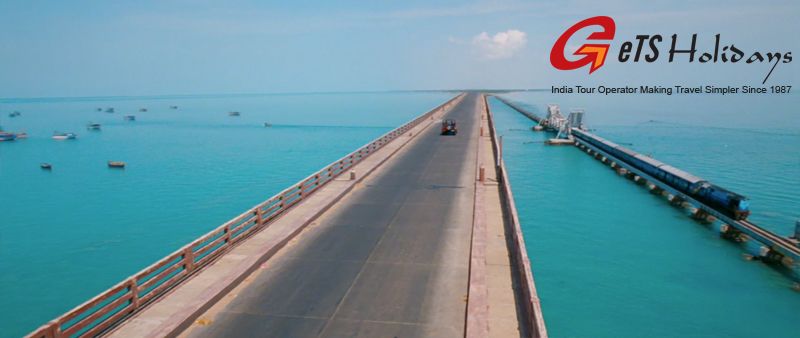 The bridge was designed by noted German engineer Scherzer. Its middle section opens up to let oil tankers, fishing vessels, cargo carriers and ships sail through. Its entire 2km long stretch offers amazing vistas of crystal clear turquoise blue waters and mesmerizing sunsets. Though it stood the fierce 1964 cyclone during which the nearby Dhanushkodi port was badly damaged; today its stand tall and strong on 143 piers in the middle of the gigantic ocean.
A journey through this stunning manmade structure is the most awe- inspiring experience you can have in India. Do not forget to include a visit to Rameshwaram in South India tour to admire and appreciate this manmade wonder and its surrounding islands. The cool fast blowing breeze and turquoise blue water give rise to a beautiful natural setting perfect for a romantic, adventurous or a leisure long drive.