Assam and Meghalaya, the two frontier destinations at the mouth of greater Northeast India.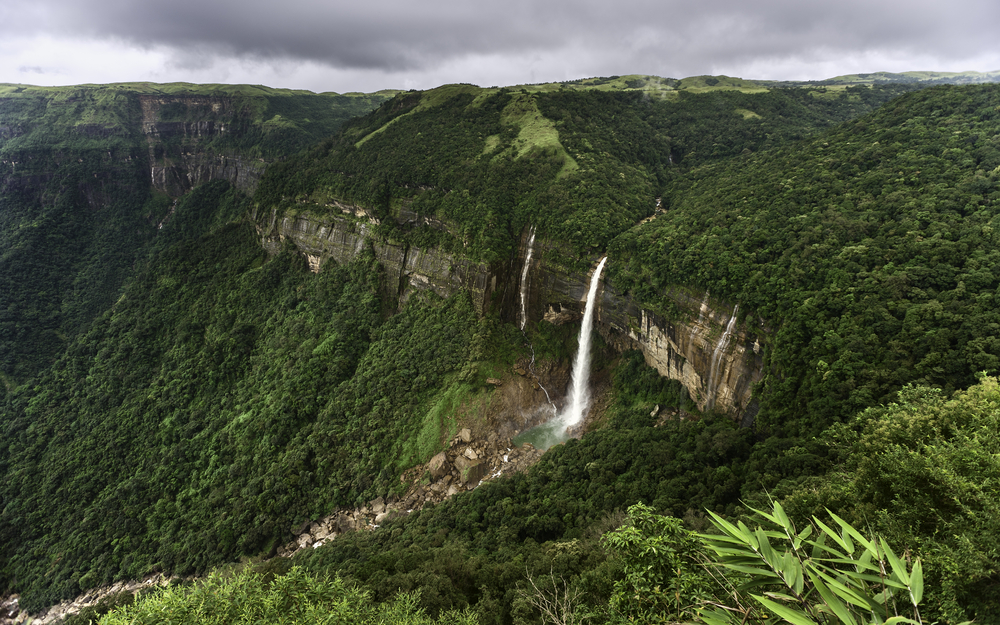 Assam is the first state you will come across in the Northeast which is connected to the rest of India by a narrow chicken neck passage. It is amazing how stunning Assam is, don't believe us? Let us tell you how magical Assam really is! It has the world's largest River Island, Majuli and the UNESCO World Heritage Site, Kaziranga National Park. If this alone is not enough to entice you to come to Assam, then let us tell you that it also has a sole hill station Haflong where people go to unwind and connect with nature.
But here's a fun fact, Assam easily connects to one of the best states in Northeast, a place where rain pours throughout the year, Meghalaya. This hill abode has stunning nature sites and the world's cleanest village, Mawlynnong. You can't escape from the beauty of Cherrapunjee where living root bridges intertwine and waterfalls gush and stomp against the ground. The charm of Meghalaya is not complete without rowing your boat through the crystal clear waters in Dawki, Umngot River.
Come and get spell bounded as you traverse lush tea estates of Assam and get striking views of the mountains and tiny houses from every hairpin turn in Meghalaya.
The best places to visit in Assam –
Dispur maybe the capital of Assam but Guwahati being the largest city and a major hub for all transportation dominates Assam. There are many interesting places to visit but three of the best ones are –
Majuli Island: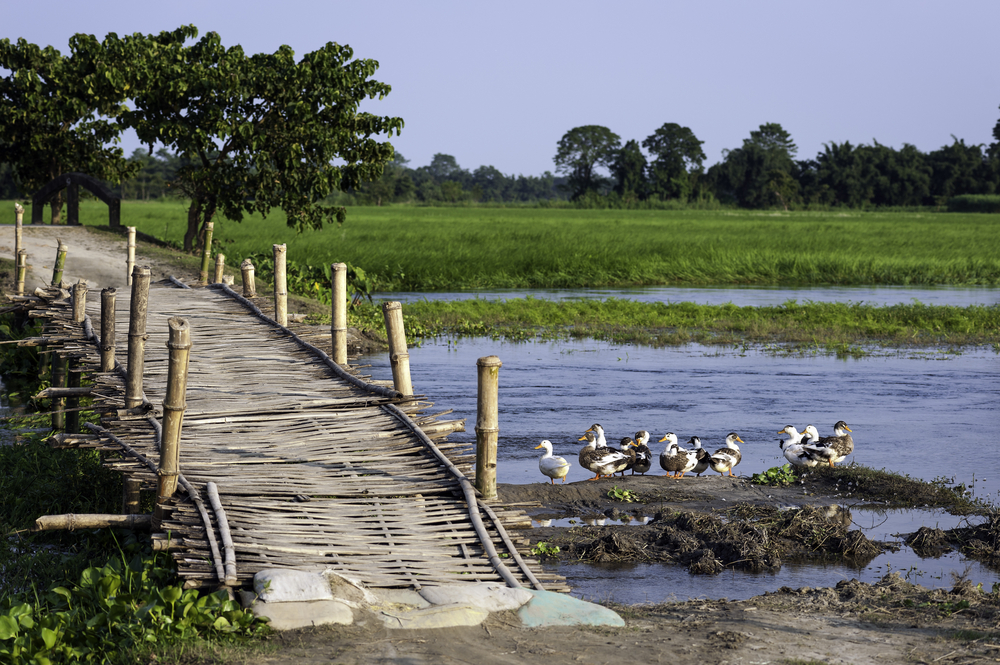 The largest River Island in the world, Majuli is one of the best places where you can have a lovely time amid nature. Majuli is nestled between Brahmaputra River and it is surrounded by unparalleled scenic beauty and vibrant culture. Soak in the beauty of the sunset when the sky turns pink and orange; cycle through the farms and wooden bridges; stay in a bamboo cottage, experience the Majuli's heritage and check out the masks of animals, humans, and different mythological characters.
Kaziranga National Park: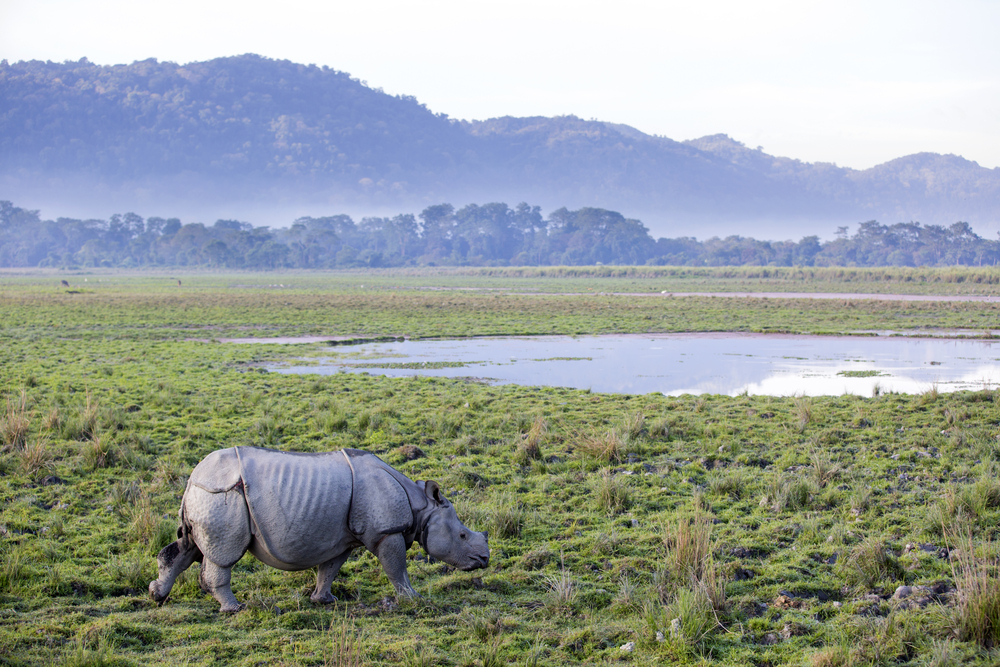 Assam's pride and the UNESCO Site, Kaziranga National Park is one of the best national parks where the Great Indian one-horned Rhinoceros dwell. These beautiful species are at a vulnerable stage, on the verge of extinction. If you want to see Rhinos roaming free in their natural habitat then come here for a wildlife adventure, take a safari, stay in a wildlife resort, and see wild species like Rhinos, Elephants and many other animals.
Sivasagar: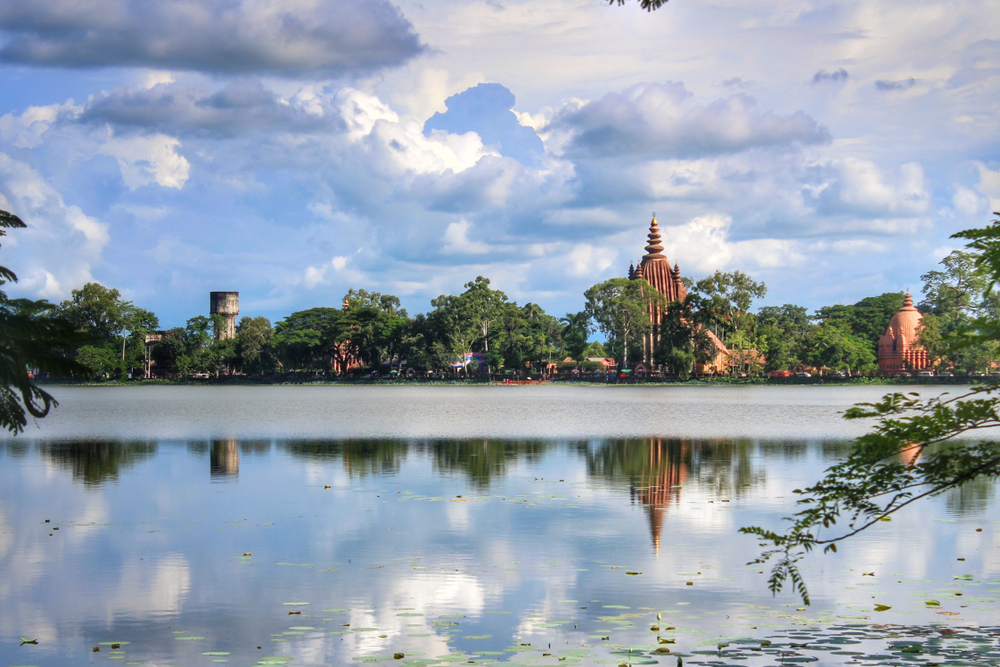 One of the holistic towns of Assam, Sivasagar or Sibsagar is surrounded by many historic attractions such as Charaideo which is located approx. 28 km from Sivasagar on the foothills of Nagaland. Explore interesting attractions here such as a man-made lake, Ahom Museum, along with many lakes such as Rudrasagar, Bhorpukhuri, Gaurisagar. Other must-visit attractions here include the Pani Dihing Wildlife Sanctuary and Rang Ghar.
The best places to visit in Meghalaya –
Meghalaya rightfully serves its bona fide tag as Scotland of the East. This beautiful hill town is adorned with pretty shopping places, historic attractions, charming lake areas and a number of viewpoints. Some of the stunning places you have to visit are –
Cherrapunji: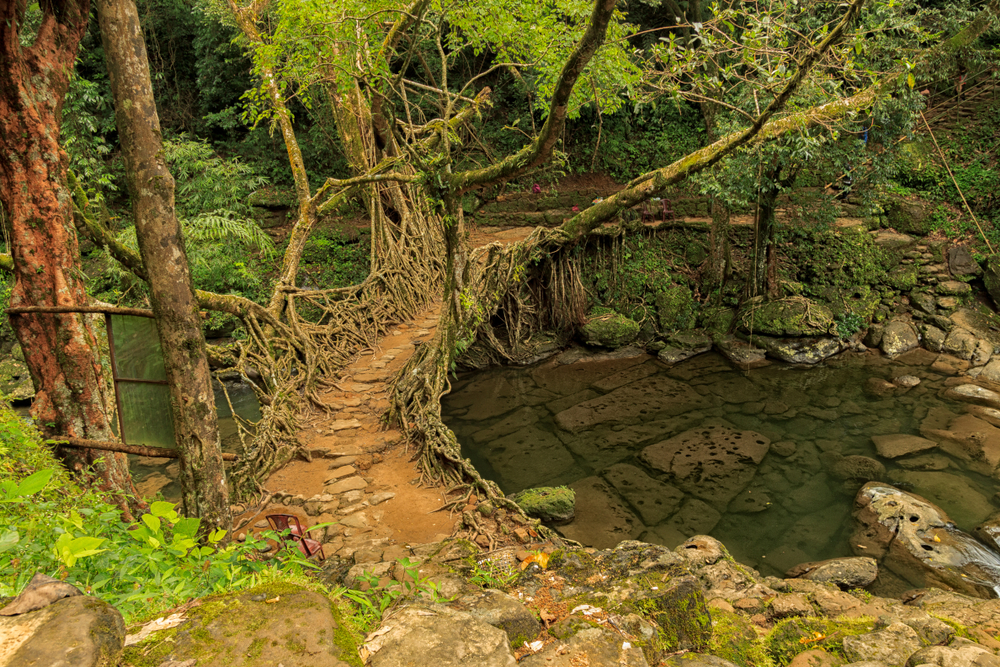 Certainly one of the prettiest, Cherrapunji is a prominent sightseeing destination which was once known as the wettest place on earth, only now it has given its title to a village of Mawsynram. It is here you'll find the double and single living root bridges that intertwine each other forming a sturdy bridge. Some of the places of interest are the waterfalls like Nohkalikai Waterfalls, Kynrem Falls, Seven Sister Falls, Dain-Thlen Falls, and Mawsmai Cave, Arwah Cave and more.
Dawki: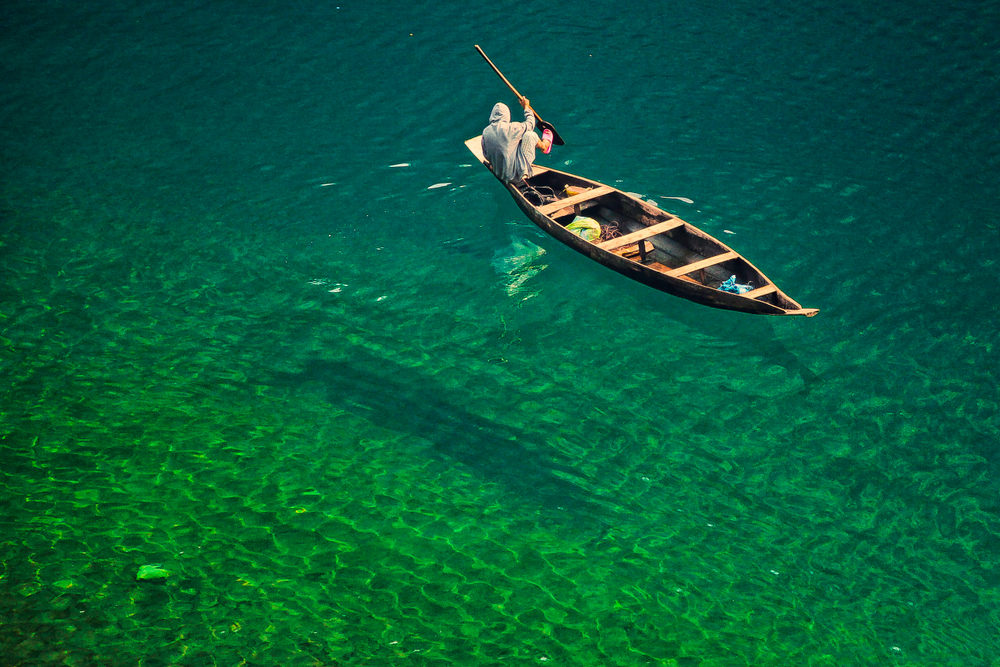 One of the towns in West Jaintia Hills that borders India and Bangladesh also treasure the crystal clear Umngot River. As you cross the bridge you can see the bed of the river dotted with a medley of stones. Come here and indulge in a soothing boat ride on the river or take a dip in the river. There are also many small hotels around that will offer a rustic village ambience and will help you connect with nature.
Shillong: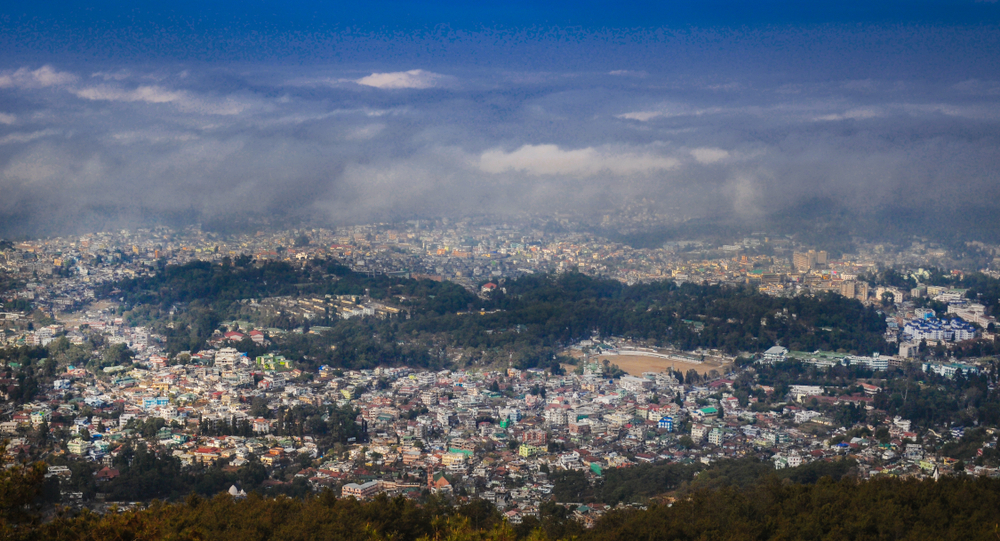 Being the capital, this is an obvious place you'll come first. You can get direct flights and taxis from Guwahati to Shillong. This charming hill abode has so many great collections of lively cafes and hangout spots. One of the much-appreciated attractions here is the Ward's Lake, every autumn season, the city blooms beautiful Cherry Blossoms. Live music and other feast are organized. Besides that, other attractions you must visit are Umiam Lake, Shillong Peak, Lady Hydari Park etcetera.
So get ready for a rejuvenating vacation this summer in Northeast India with the help of some of the tour packages and return home with worth cherishing memories and stories to tell. If you want to discover the rest of India, you can also check out some of the popular summer special tours.