As August arrives, the Punnamada Lake, located in Alappuzha district of Kerala, marks the beginning of the glorious Nehru Trophy Boat Race. This race is organized on every second Saturday in August, every year. It is a rare sight to watch the magnificent snake boats, called "chundan valloms", rowing in a rhythmic and synchronized manner. These chundans are beautifully crafted and measure over 100 feet in height with a raised prow.
Story behind the Snake Boat Race at Kerala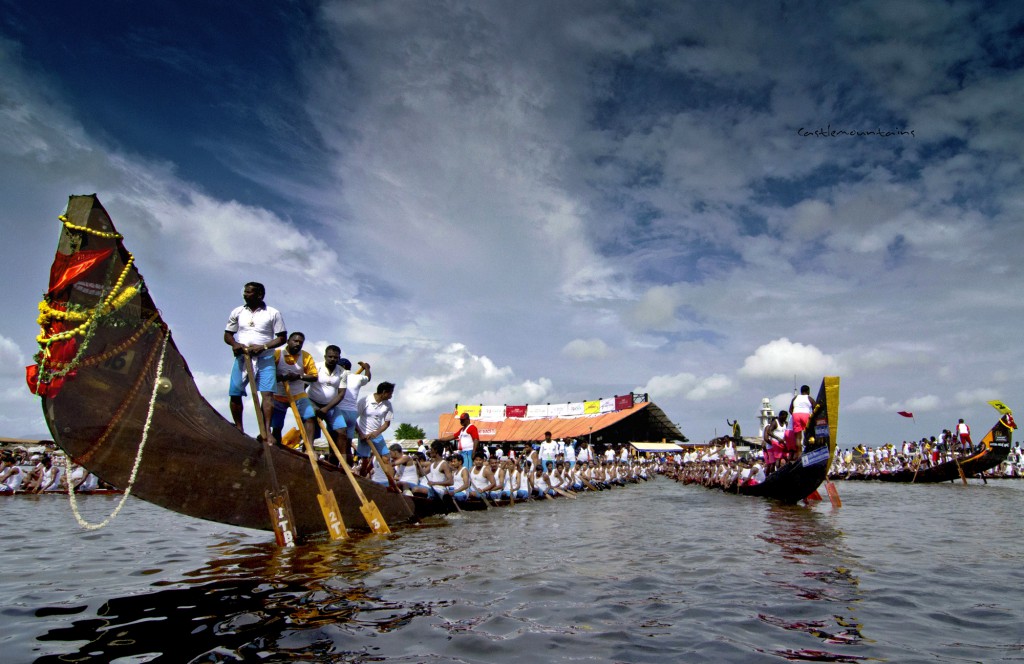 Pandit Jawaharlal Nehru, first ever prime minister of India, visited Kerala in 1952. He received great love and appreciation from the people of Alleppey and was transferred through snake boats. On his coming, a snake boat race was held and Pt. Jawaharlal Nehru enthralled by its grandeur, granted a trophy to winner of the race. Hence, the trophy was renamed as Nehru Trophy, comprising of a silver snake boat on a wooden abacus.
Lakhs of people in and outside India visit Kerala to enjoy this splendid race. The zeal, activeness and thrill among the boat riders and people at the banks of Punnamada Lake is a rare spectacle. You can hear people cheering the boat riders to perform their best and this is why, it is one of the most lively boat races of Kerala. The winner of the boat race is awarded with the "Nehru Trophy".
In 2018, the Snake Boat Race in Kerala will be held on 11th August.
Lesser known facts about the snake boat race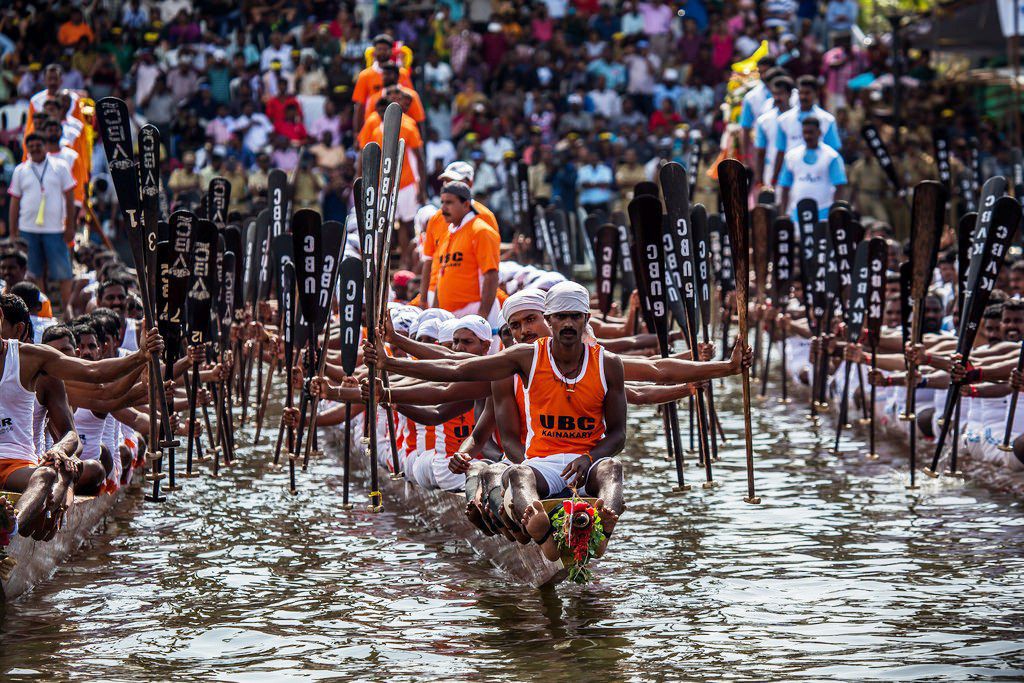 The snake boats are historic boats used by a community of Kuttanad.
In the fond memory of Pandit Jawaharlal Nehru, the Nehru Trophy boat race is celebrated every year.
Around 100-120 rowers can fit in a single snake boat.
It is said that the Kings of Alleppey fought with each other using these boats.
On each snake boat, a group of singers accompany the oarsmen that sing melodious rhymes that are exclusively composed to cheer the crowd of the boat race.
An overwhelming number of foreign tourists visit Kerala to become a part of this grand event.
How to reach Kerala?
By Air:
You can board a flight to Thiruvananthapuram International Airport or Cochin Airport. Once you deboard, you will get plenty of options to reach your onward destination.
By Train:
There are many railway stations in Kerala that are well-connected to major cities such as Delhi, Kolkata, Mumbai and Chennai.
Closing Thoughts
Snake boat race is a thrilling adventure to watch out for apart from the scenic beauty of "God's own country" – Kerala. This event holds great significance in the history of Kerala and is a major contributor in promotion of Kerala tourism. Hence, make it a point to catch a glimpse of this amazing feat to add valuable memories to your Kerala trip.