The holy Ganges is soon to face a clean- up and be promoted as a major tourist attraction in India. The clean- up of the river is close to Prime Minister Narendra Modi's heart and several cleaning plans are being framed by several ministries now. The Tourism Ministry aims to convert the entire stretch of the river across several states into a tourist destination. Tourism spots will be developed along the banks of Ganga from Gangotri to Ganga Sagar. The ministry is also finding out ways to introduce shikaras on the river. Tourism and Culture Minister, Shripad Yesso Naik, made the announcement at 'Ganga Manthan', a national conference on the Ganga in the capital. The conference was attended by several Indian and foreign delegates.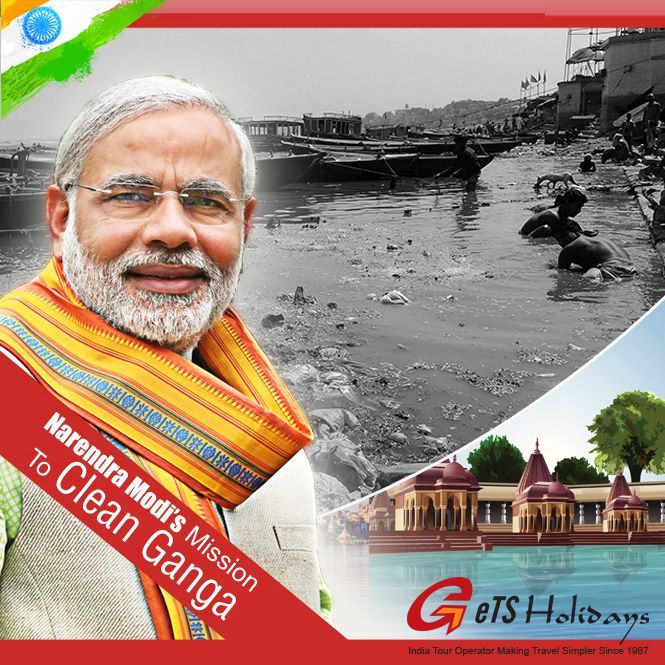 The Road Transport, Highways and Shipping Ministry has also proposed the dredging of river to provide a 45 metres wide and 5 metres deep path to enable navigation of small ships between Varanasi and Hoogly. A proposal has been sent to World Bank for the development of Allahabad- Haldia corridor to construct barrages at every 100km on the river. Pollution is a major problem in the Ganga. The government is therefore finding out ways to involve private partners and eradicate pollution from the holy river. Since tanneries in Kanpur and other cities dump effluents in the river, inflow of pollutant water needs to be stopped at an urgent basis.
Describing Prime Minister Narendra Modi as the modern day Bhagirath, Water Resources, River Development and Ganga Rejuvenation Minister Uma Bharti said that it is only because of him the conference was held and a notification came out that aimed to bring the Ganga under the water resources ministry.